​Staying in the minds of Tour Operators
In late May, Lisa Strachan and Monica Dickinson attended Rendez-vous Canada in Toronto, presenting at over 75 appointments to tour operators from around the world.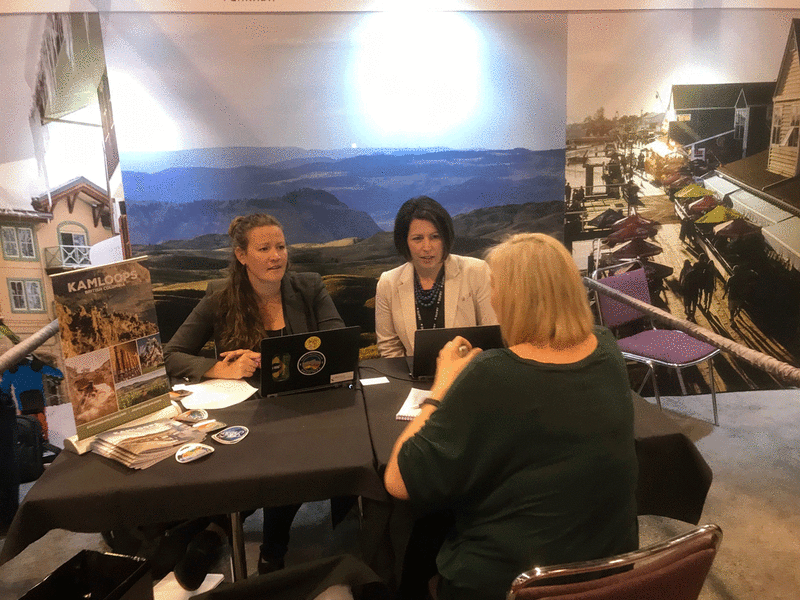 The Scoop: 
What is RVC?
Rendez-vous Canada (RVC), is Canada's signature international tourism marketplace where the international travel trade connect with Canada's tourism industry partners. This annual event rotates across Canada and provides 1,900+ attendees including 580+ Canadian seller organizations from all 13 Canadian provinces and territories, and 620+ qualified buyers and media from 29 countries around the world the opportunity to meet one-on-one at the marketplace. Collaboration is quick, yet efficient, with pre-scheduled appointments by mutual request of both the buyer and seller. The end result — focused engagement around the best of the best of Canada's tourism experiences.
Why did we attend?
Tourism Kamloops attends so that Kamloops is at the forefront of tour operators minds when planning new itineraries, looking for new product (accommodation and attraction) and building relationships. We hope to inspire and educate buyers on all that Kamloops has to offer.
Key Takeaways & Insights
Tourism Kamloops had a full schedule with over 75 total appointments in 3 days. 75% of the appointments were mutual, meaning both the buyer and Tourism Kamloops requested the appointment. The remainder of the appointments were all requested by buyers who wanted the opportunity to sit down, one on one with Tourism Kamloops. 29 requests from buyers were unable to be scheduled. This shows great demand and that Kamloops is a destination people are keen to learn more about. 
Capacity issues are still a challenge in Vancouver, Jasper, Banff and Lake Louise. We are trying to position ourselves as a 2 night destination where people can arrive later in the evening, enjoy a full next day in and around the city and then depart at some point the following day.
Price is also becoming a big concern. Some operators are finding Canada is becoming a harder sell for this reason. Competition is fierce and there are many other sought after, cheaper destinations that people are picking over Canada.