For Immediate Release

Woodward Cider Co. Launches Kamloops' First Craft Cidery

Kamloops, BC, May 15, 2019 – Today, Woodward Cider Co. opens Kamloops' first craft cidery.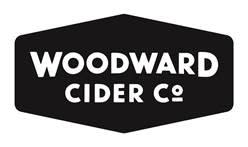 Woodward Cider Co. is the creation of brothers Ben, Adam and Tim Woodward, and today, they unveil their new line of handcrafted, all-natural cider beverages. Located on the family's 80-acre farm, the new cidery and apple orchard will share their location with Privato Vineyard and Winery and the Woodward Christmas Tree Farm.
The Woodward Cider brand reflects the adventures and passions of the Woodward brothers, from growing up on the family farm in Kamloops, to becoming professional engineers, to the return to their roots for their most exciting adventure yet – making craft cider.
The cidery debuts with three new cider products - Blue Tractor Modern Dry, 5 Liner Not so Dry, and Send It Raspberry Infused cider - all of which cleverly depict humorous stories, bold adventures or common themes that have impacted the lives of the Woodward brothers. Even the brand's tag line, "Issued for Consumption" is a playful reflection of their careers as engineers and a play on the term, "issued for construction".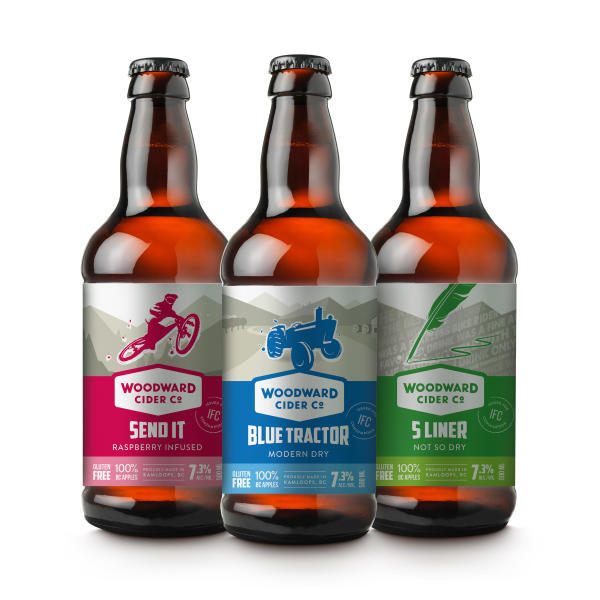 "For us it is the challenge, and more importantly, the reward of creating something on our own, and something from the ground up that really excites us," says Adam Woodward, owner, cider maker and apple grower at Woodward Cider Co. "The idea of making a living creating a product we are passionate about and that connects us back to the farm, is a dream job," adds Woodward.

Made from 100% fresh pressed BC apples, Woodward Cider is all-natural, low in sugar and gluten free. "There is a big difference between sweet, mass-produced refreshment beverages and artisanal craft cider," says Woodward. "Consumers today are more health savvy. They care about what they put in their mouth, and where their food and drink come from."

The rise of craft beer combined with the propensity for gluten free has created a demand for craft cider. "We're pretty stoked on craft cider because it is all-natural and offers a refreshing and delicious alternative for those with gluten intolerances, like we have," says Woodward. "We are super proud to make a hometown cider in Kamloops and to help support other small businesses in the process."

Woodward Cider Co. will host a public Grand Opening on Saturday, May 18th from 10 am until 5 pm at 5505 Westsyde Road. Opening day will include complimentary cider tastings, games, music and prizes.

Woodward Cider Co. will be open weekends and holidays throughout the summer. For cider purchases, visit the cidery or look for the label at select Kamloops locations. In Vancouver, Woodward Cider can be found at Legacy Liquor Store.

Follow Woodward Cider Co. on Facebook and Instagram @woodwardciderco and at www.woodwardciderco.ca

Media Contact:
Adam Woodward, Owner Woodward Cider Co. info@woodwardciderco.ca
Phone: 788.694.5250