Consumers are primarily researching websites, watching videos, and seeking content on their mobile devices. In 2017, 46% of users on our website were using their mobile device vs 40% on desktop. Because of this, we shifted all our marketing efforts in 2018 towards a digital and mobile friendly approach.
The Explore Kamloops blog has been updated with bigger images, so the content fits the entire screen of the reader.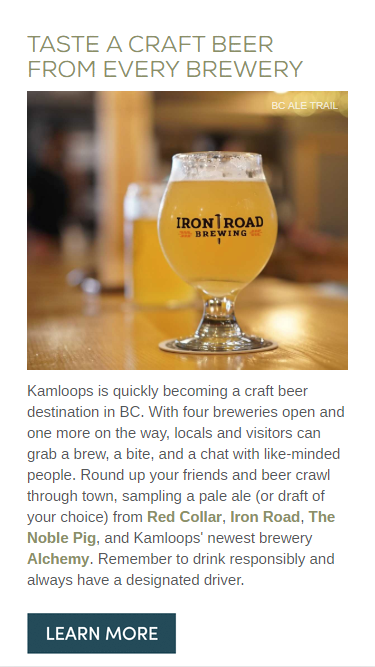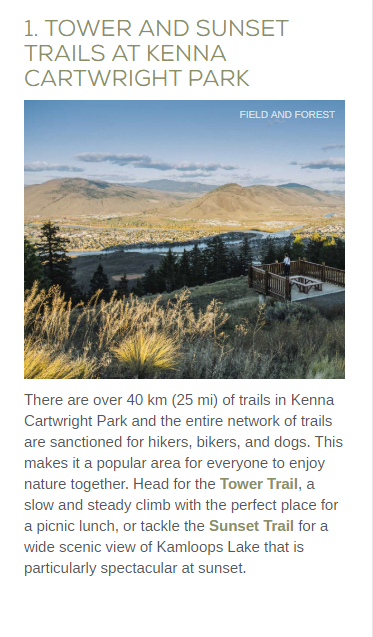 Inside webpages have also been updated to reflect the digital shift. Every page has been strategically designed to elevate our brand and focus on a mobile responsive site. Some example pages: Tours and Itineraries, Summer Adventure, and Food and Beverage.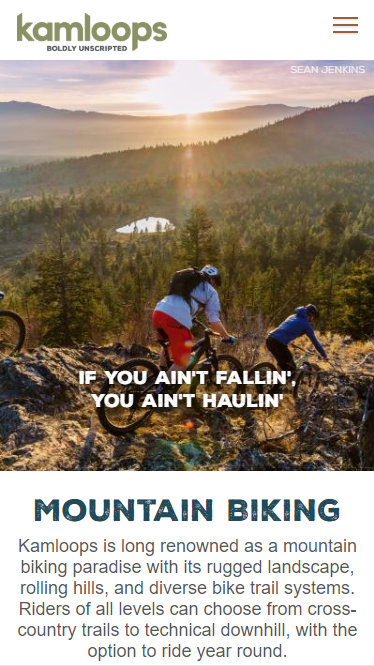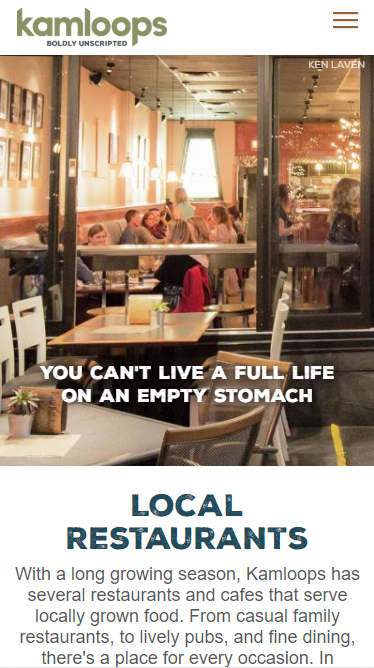 After focusing on the mobile-first approach, our blog pageviews increased by 131%, website referrals increased by 83%, and we had 324,000 website sessions. At the end of 2018, 55% of website users are using a mobile device vs 34% on desktop.  
If you would like to seek tips on how you too can make your content and website mobile friendly, please reach out to us to chat.