This fall, Tourism Kamloops presented "Meet the Locals" featuring stories and experiences from Kamloops locals who are passionate about outdoor adventure. Each story includes a video, photos and blog promoted on our website and social channels.
Phase 1 of our fall campaigns started August 22 and led with "Meet the Locals" outdoor adventure and wineries. Phase 2 started Sept 22 where craft beer, food, fall harvest and Spookloops have been highlighted. As we enter Phase 3 in November, we'll promote Kamloops' rich arts and culture scene including organizations such as Kamloops Symphony, Western Canada Theatre, Kamloops Art Gallery, and Kamloops Museum & Archives.
Here are few examples:
Meet the Locals – Dana Heyman
Blog | Video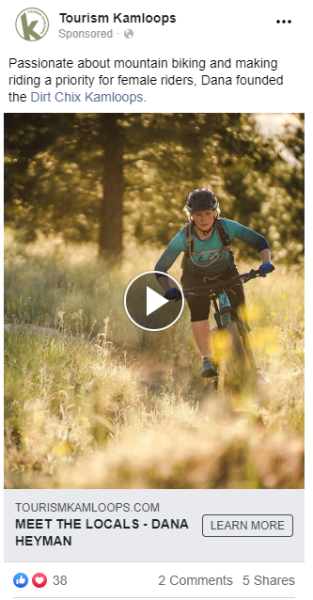 Meet the Locals – Samantha DeSouza
Blog | Video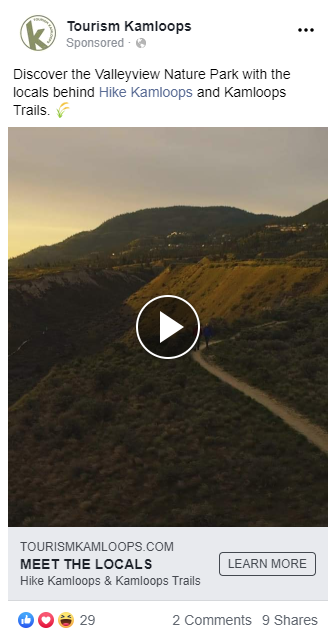 Meet the Locals – Doug Smith & Jordan Fraser
Blog | Video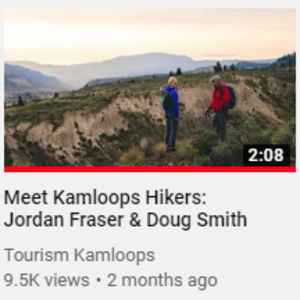 Click here to see our current ads on Facebook and Instagram
Fall Blogs and Landing Pages Supported by Paid Advertising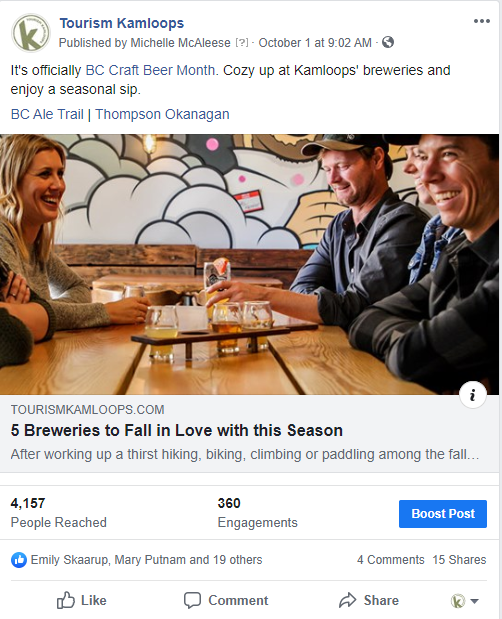 Lower Mainland Chinese Display Campaign
A Chinese language campaign focused on Chinese visitors and locals in Vancouver and the lower mainland.
Promoting wildlife, landscapes, lack of crowds, connecting with nature.
Support and Amplify
Your support is critical to our success. Help amplify our messages: