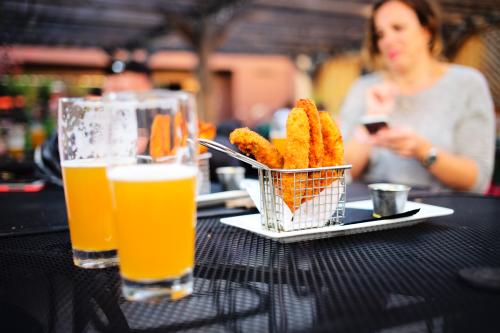 Written by: Charles Koh
You haven't experienced British Columbia until you've visited Canada's Tournament Capital, Kamloops! Situated just south central of B.C. in Canada, this small town is a four-season beauty, ideal for outdoor recreation enthusiasts. The mild climate and gorgeous landscapes make this place perfect for golfing, biking, hiking, horseback riding, kayaking, paddle boarding and skiing. The downtown corridor is increasingly expanding with great restaurants and boutique shops.
For those looking to experience the mountains, make sure to visit Sun Peaks Resort, just an hour from Kamloops, and a destination worth taking while visiting Kamloops. It's family-friendly and offers incredible activities like segway tours, cross-country skiiing, snowboarding, hiking, golfing, and mountain biking in the summer. Sun Peaks Resort has a similar European-style village feel as Whistler but more quaint and less populated.
Unique Fact: Kamloops is ranked the friendliest in B.C., is the ideal fall destination.
To make your life easier, we've put together our top bucket list items for your next trip to Kamloops and Sun Peaks
For the complete bucket list and photos, visit EatSeattle's Blog!
#explorekamloops #yka360