Crisp cold weather, twinkling lights, and festive spirit are all here in Kamloops, so that must mean the holidays are coming. Cozy up in a local cafe and sip on a seasonal coffee; from holiday-inspired items to wintry favourites that have a little extra spice to warm you up on a chilly day.
Caffe Motivo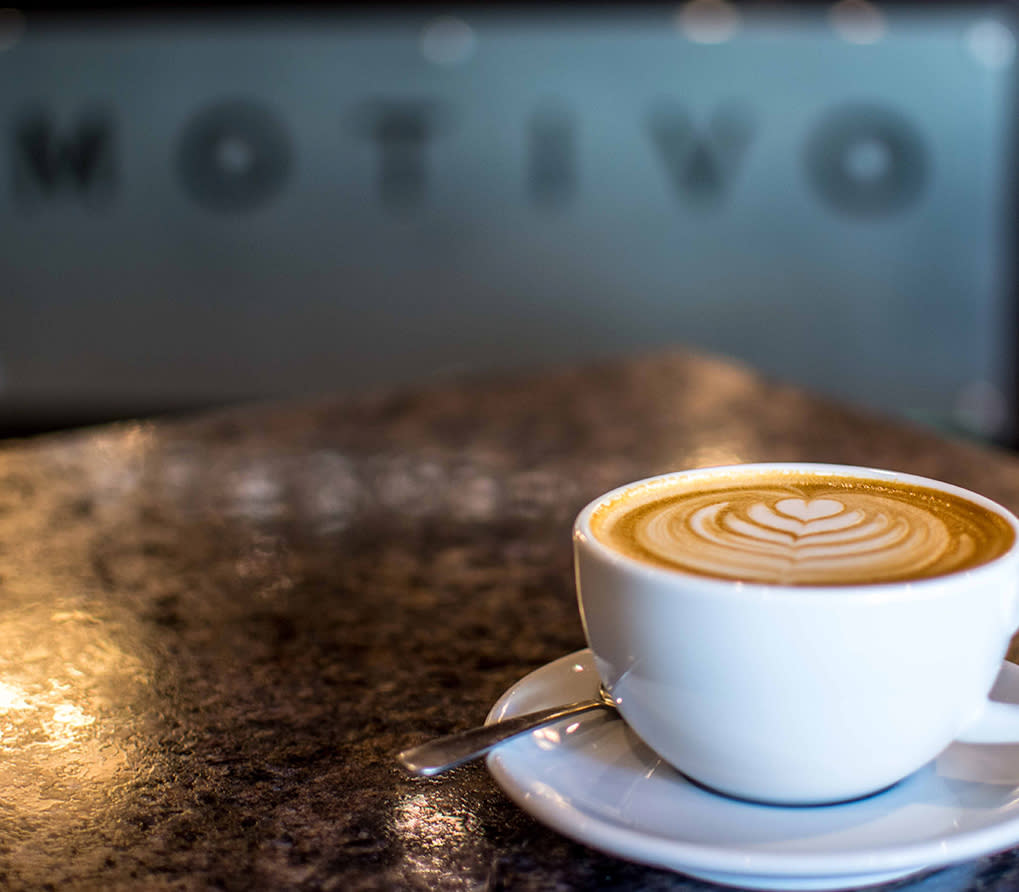 Located in the heart of downtown, the bright and airy Caffe Motivo brings a European flavour to Kamloops with baked goods and sandwiches to fill you up. Leave room for a seasonal Eggnog Latte or Peppermint Mocha for a festive start to your day (or afternoon).
Red Beard Cafe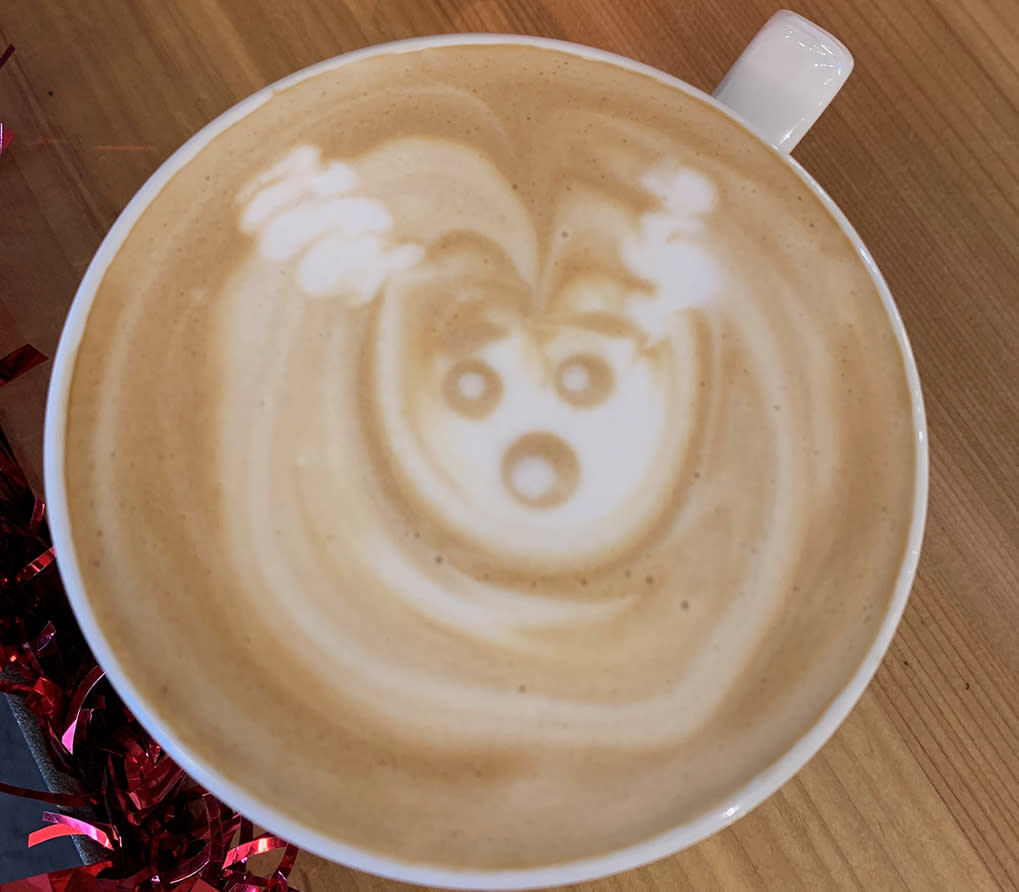 Head to the North Shore of Kamloops for a visit to the funky Red Beard Cafe, where you'll find inventive festive beverages that are guaranteed to warm you up. Add some kick to your coffee with a Fireball Mocha or Espresso Vodka Vanilla Chai for a spicy start to the season.
Reservoir Coffee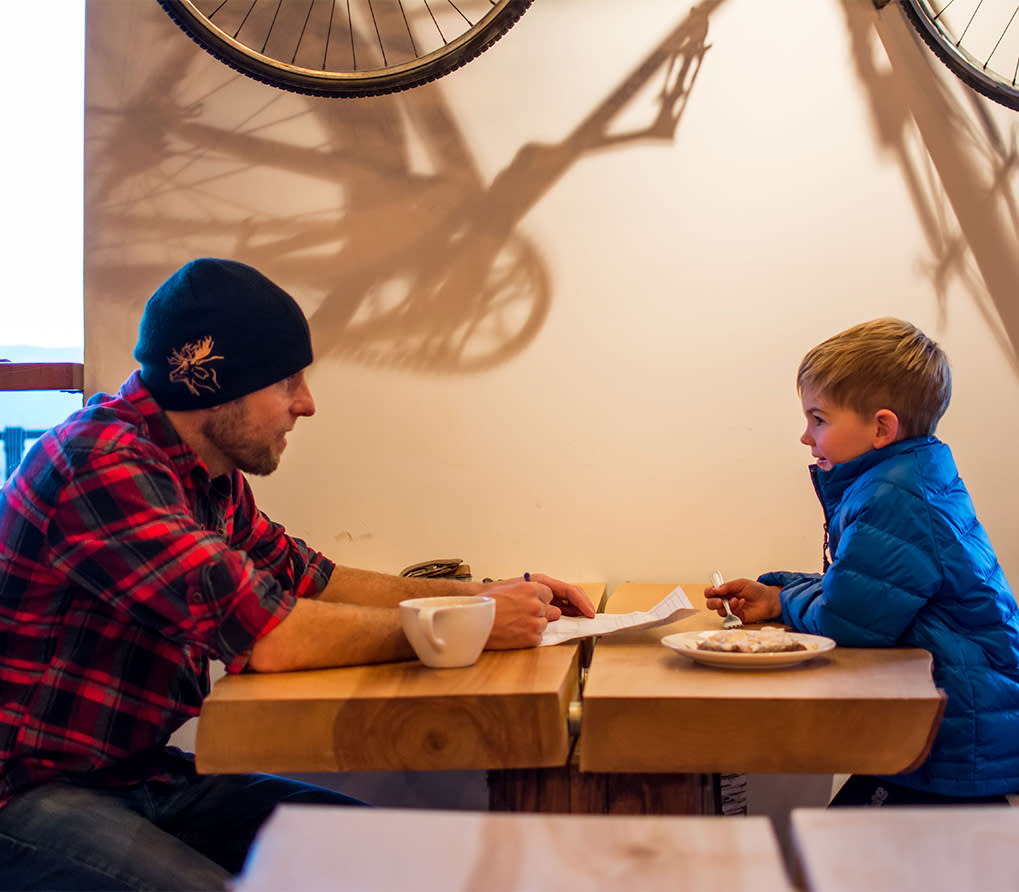 Warm-up in this cool cafe near Thompson Rivers University, where you'll find handmade tables and funky light fixtures. Choose from a seasonal flavoured latte featuring cinnamon, peppermint, gingerbread, or chocolate mint, or try one of the Eggnog Lattes, Eggnog Chai Tea Lattes, Peppermint Mochas, and Candy Cane White Hot Chocolates.
Amplified Cafe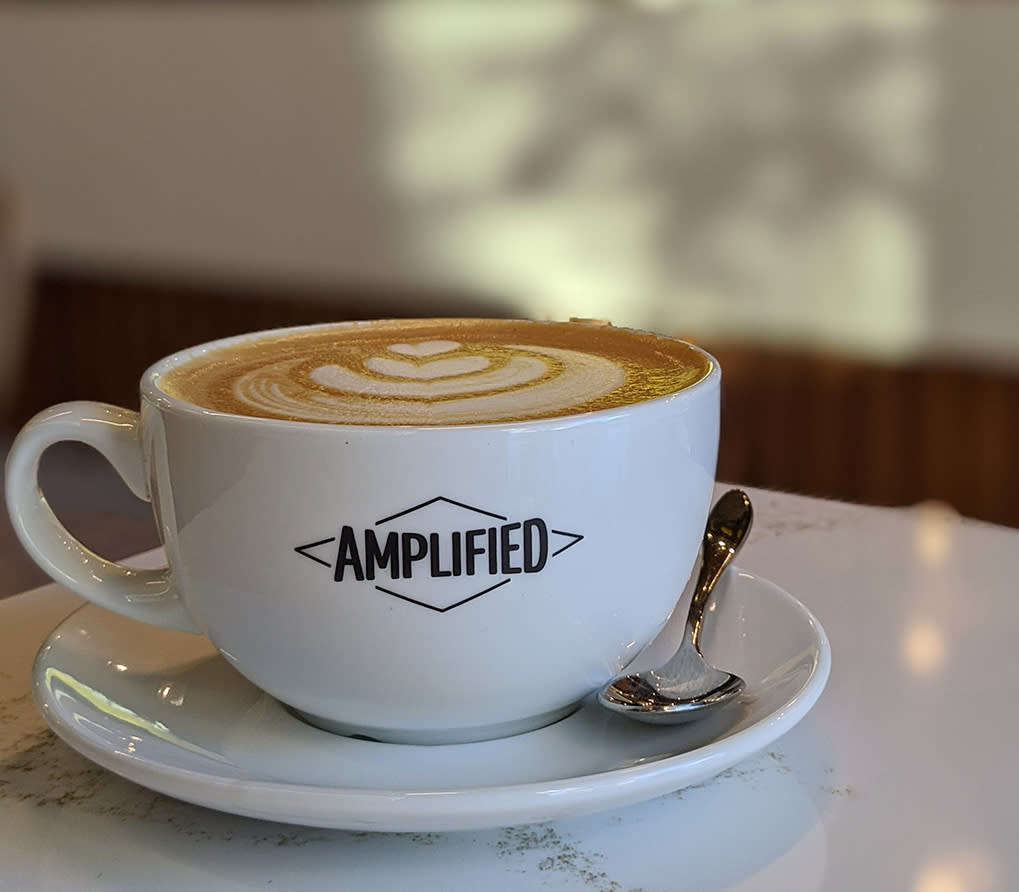 Borrow a book from the Kamloops library (next door) and cozy up with locally sourced seasonal drinks. Amplified Cafe serves up Eggnog Lattes that use special eggnog from local dairy producer Blackwell Dairy. You'll also find complex holiday drinks such as the Candy Cane Mocha, which combines chocolate, peppermint, and single-origin espresso with steamed milk, to create a festive flavour.
5Bean Brewbar & Cafe
Home to two locations, Columbia Place Shopping Centre and Tranquille Road, 5Bean Brewbar & Cafe is the perfect place to refuel in between shopping for the holidays. Enjoy a well-deserved sit-down and sip on a warming Eggnog Latte or Peppermint Mocha to get back in the festive spirit.
The Vic Downtown
Hideaway in this historic heritage building and enjoy a holiday-inspired drink in The Vic. Choose from a selection of seasonal sips such as Buttered Rum Chai, Eggnog Spice Latte, Peppermint White Chocolate Mocha, Gingerbread Fog, Hot Apple Cider, and Candy Cane Cocoa.
Blenz Coffee
BC-born coffee chain Blenz Coffee gears up for the holidays with fan-favourites such as Gingerbread Lattes, as well as festive flavours such as Chai Nog Lattes, Eggnog Lattes, Peppermint Mochas, and Peppermint Hot Chocolate. Find them downtown on Victoria Street or in the Aberdeen Mall.
Whether you're all about the 'nog, or just want a little bit of festive spirit in your morning coffee, visit one of Kamloops' cozy cafes for a heart-warming dose of holiday joy this season.