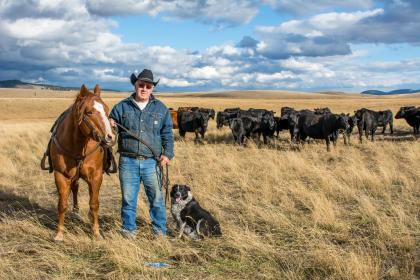 A Story of Ranching and Showing Cattle
Kamloops has a rich cowboy history.  We celebrate this history twice annually during the Kamloops Cowboy Festival in March and the Provincial Winter Fair in September.
The Haughton Family personify this celebrated culture in Kamloops; they are pioneers. Their roots in 4-H Club and the Kamloops Bull Sale go back to 1928 and 1929 respectively. They have been proudly involved in the Provincial Winter Fair and the Kamloops Cowboy Festival for decades.  This is Jim Haughton's story.