What I wouldn't do for an afternoon in Kamloops soaking up the sun, hitting a patio, enjoying conversations over a glass of vino and tasty eats. No kidding, we found just that in the heart of downtown.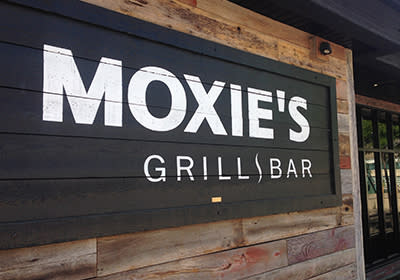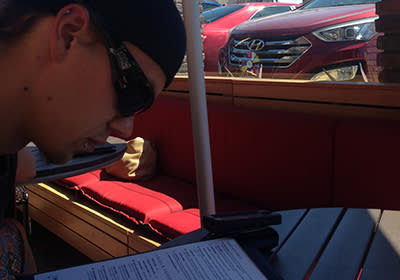 I have to say this was my first and definitely not last trip to Moxie's Grill and Bar in Kamloops. As a vegetarian it's not always the easiest of tasks to find a mainstream eatery that offers many options but there was literally too many to choose from that we'll have to go back.  So my partner-in-crime chose to indulge in the chicken enchiladas and I experienced the fish tacos but subbed the fish for soy protein (a-mah-zing!). I love that you can sub almost any dish with soy protein - next time I think I'll try the red thai curry bowl with soy protein...Mmmm.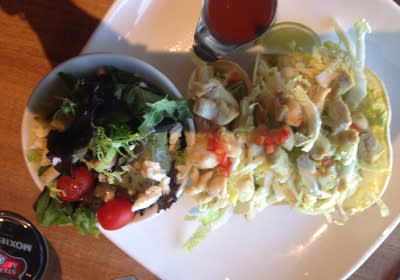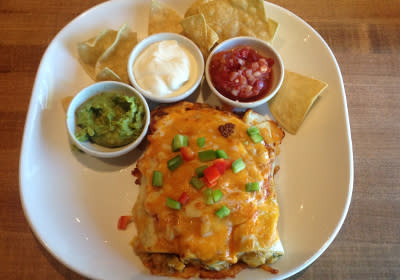 What a great atmosphere - more of an upscale pub feel with moderate pricing and sports on the tube. Even the hallway to the powder room was quite quaint with bookshelves placed in contemporary brick-laid walls.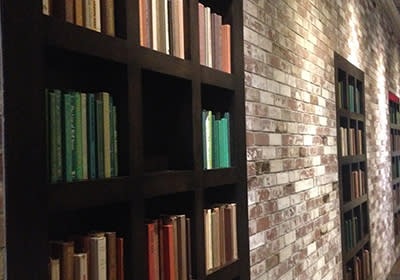 For hours, menu and more info head to their website here.
Following a delicious afternoon we took a short skip, hop and a jump over to Riverside Park (ok it was across the street, so maybe just a skip) and took a stroll down the River's Trail to Pioneer Park with the hound!  The beach, sand and the cool Thompson River on this mighty hot afternoon felt so refreshing for us all. 
Still fueled up from a powerful lunch we ventured up to Peterson Creek about a 15 minute walk from downtown and hiked up to the waterfalls. It's hard to believe we have all this within minutes of the downtown core.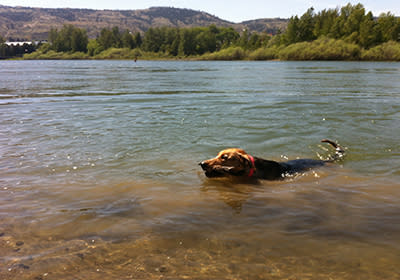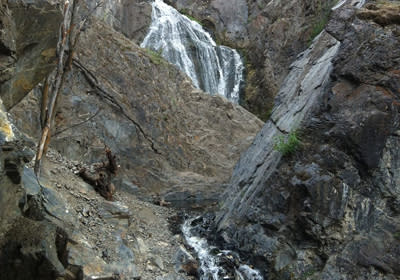 The lovely views and lightly misted air from the waterfall was the perfect end to a fantastic afternoon hike in the sun.  Now, if only I could press the repeat button!
~Moto Meghan