A whistle howling in the distance, the steam billowing in the breeze, as the train glides onward along the track. The 2141 steam locomotive at Kamloops Heritage Railway is a time machine, a history lesson and most of all, an adventure awaiting a new generation. Rosanne Nelson, Manager, Rail Tour Operations, said, "The train captures the imagination. It conjures up memories of yesteryear, or it's a thrilling introduction to its unique history."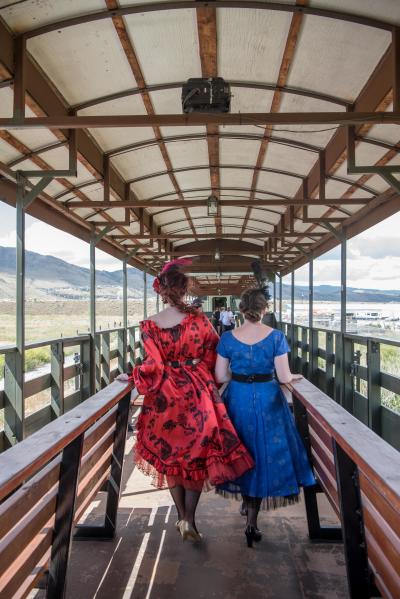 Built in 1912 and rebuilt in 1948 and again in 2013, the 2141 steam locomotive was one of twenty-five made and has been a fixture in Kamloops for years. The train once lived at Pioneer Park, and became increasingly weathered over time. The Steam Locomotive Restoration Society formed in 1994 to save and rebuild the train.  By 2002, the 2141 was fully restored and the group was renamed Kamloops Heritage Railway (KHR) Society.  Nelson noted, "No one thought that it would run again, but on June 26, 2002 it was back on the tracks once again."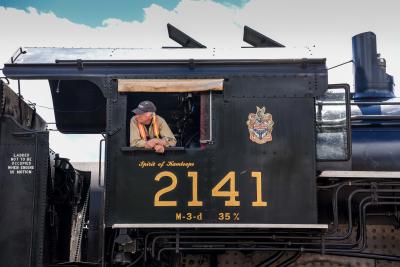 Keeping the 2141 in mint condition is an on-going labour of love. There is a year-round team of volunteer mechanics and electricians to ensure that the train—now the only remaining of its kind—remains in good standing.
Nelson, now in her third post-restoration train season, remarked, "While I'm passionate about the KHR, Jordan Popadynetz, Railtours Assistant and Train Manager, has such an infectious enthusiasm for its history, the guest experience, and of course, the 2141 itself. His eyes light up when he speaks about it."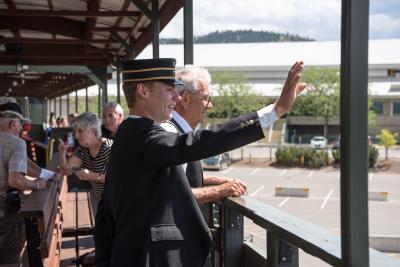 Popadynetz originally started as a volunteer, but secured a permanent position due to his care and commitment to the Heritage Railway. "Jordan and the train are such a match. He makes the whole thing come alive," Rosanne smiled.
While the train runs are limited due to a very busy track, creative ideas are brewing to utilize the train best—even if it doesn't leave the station. After KHR had hosted their 2017 AGM on the train, the brainstorming process went into overdrive regarding themed parties, weddings, and theatrical productions. "The conversation is ongoing amongst the railway team. My door is always open to new ideas, partnerships and collaborations. We are all about building bridges."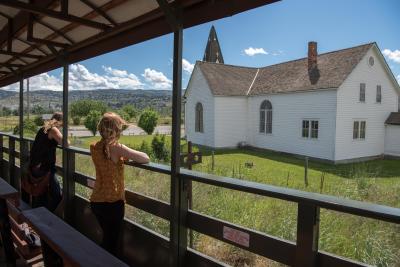 A mix of staff and volunteers host summer, fall and winter events that blend history, theatre, and storytelling.  At the many family-friendly offerings throughout the calendar year, guests can expect some fresh new concepts and themes. Namely, the Wizard Express, which takes place on July 8. "This event conjures up magical imagery reminiscent of Merlin and Harry Potter—but with our own personality."

However, the first order of business is the Summer Shakedown, which kicks off the season on June 24. "The Rube Band will be playing at the station, Spoiled Beats will perform onboard, and the event will conclude with cake and refreshments", Nelson remarked. The following week, the Canada Day Fireworks Special will "offer the best seat in the house for the Canada 150 fireworks extravaganza." One of the missions of the KHR is to tell inclusive tales. "We acknowledge that we are on Tk'emlups te Secwepemc territory, and we are working with the Band to weave First Nations narratives through our storytelling aspects," Nelson said.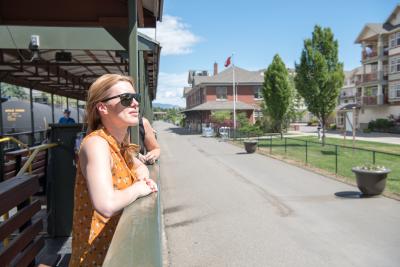 Bolstered by a Canada 150 grant –the KHR crew created a steam-train themed museum at the Station on Lorne Street.  "Canada was united by the railway, Kamloops is, and was, a transportation hub along the rivers. It's one of two places in the country where CN and CP intersect.  The 2141 steam locomotive is the Grandmother of it all."
For ticket and booking information: kamrail.com