September was a very busy month in the Travel Trade department with Tourism Kamloops partnering with Rocky Mountaineer in hosting familiarization tours with tour operators, travel agencies, and wholesalers from Australia, USA, Germany, United Kingdom and New Zealand. We have a strong partnership with the Rocky Mountaineers trade department and are able to selectively assist with groups they have identified as VIP and that we have identified as key markets. We will continue to work with them in the 2016 season and appreciate all of the assistance from our stakeholders in making it both financially and physically feasible for us to connect one on one with as many travel trade participants as possible.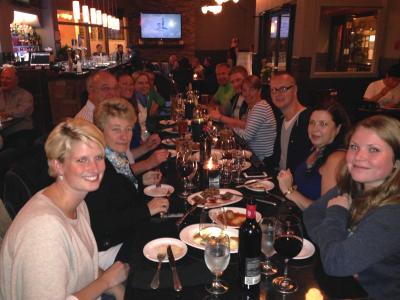 November will also prove to be a busy month as Tourism Kamloops will be attending Canada's West Marketplace in Kelowna from November 16-19, 2015 (more event info here). We have also been chosen by Destination BC as a post-fam destination in partnership with Sun Peaks. This will be taking place from November 20 – 23, 2015. Tourism Kamloops was approached by various stakeholders to assist with a pre-fam which will be taking place from November 13-16, 2015.
In the meetings department, Lisa has been fortunate enough to have had the experience of being a co-chair for the Communities in Bloom International Symposium & Awards. The conference took place from September 29 – October 4th here in Kamloops. After years of planning the conference was a huge success and brought in approximately 350 delegates from all over Canada as well as the USA, Ireland, United Kingdom, Turkey, Czech Republic, Belgium, Italy and more!  Delegates expressed how much they enjoyed both the conference as well as our beautiful city.
.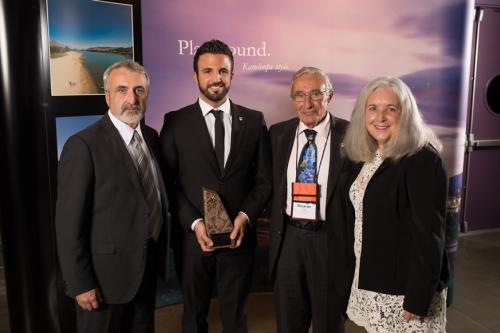 "Thank you again for putting on such a great conference. You are all very lucky to live in Kamloops!"
                - Sandy Cairns – City Councillor - Fort Eerie, ON.
Tourism Kamloops will also be attending the tradeshow at the Canadian Society of Association Executives (CSAE website) in Calgary on October 29th. We have invited the accommodation partners with meeting space to join us and booth share in order to have a larger presence at the show and showcase the many great opportunities for hosting corporate events and conferences in Kamloops.
Last but not least we have the sport portfolio. As many of you are likely already aware, Kamloops will be hosting the 2016 IIHF Womens World Championship from March 28 – April 4th. Tourism Kamloops has come on board as a Platinum Partner for the event and is excited to assist in the marketing and promotional efforts to ensure we once again host a successful, city wide, world class event.
We have also been approached by the organizing committee for the Hockey Day in Canada event that is taking place in Kamloops from February 3-6, 2016. We are excited to work closely with them to promote the event around the province and region in order to draw people here to celebrate having former NHL players, Don Cherry, Ron McLean and the Stanley Cup right here in Kamloops!