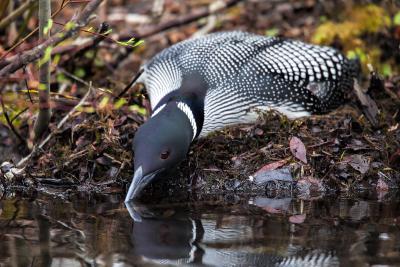 Did you know that every year photographers from around the world travel here to photograph the magnificent Common Loon who nest and raise their chicks here? Greg Downing gdphotography.com and Alan Murphy alanmurphyphotography.com/workshops.htm conduct sold out workshops in exotic locations around the world. Every year they spend June right here at Lac le Jeune.
They return every year because they know their customers will return home happy with memory cards full of great shots.
The Kamloops area abounds with those type of opportunities, not just for loons but also the hundreds of other species that call the area home.  Local biologist Rick Howie has written a very comprehensive list of all the species that visit Kamloops, a PDF version can be downloaded here Birds of Kamloops.