Stake Lake Trails offer 60 km of meticulously groomed cross-country ski trails for both classic and skate skiing. The trails range from easy to expert so whether you're a beginner or a seasoned cross-country skier, Stake Lake has trails for all levels.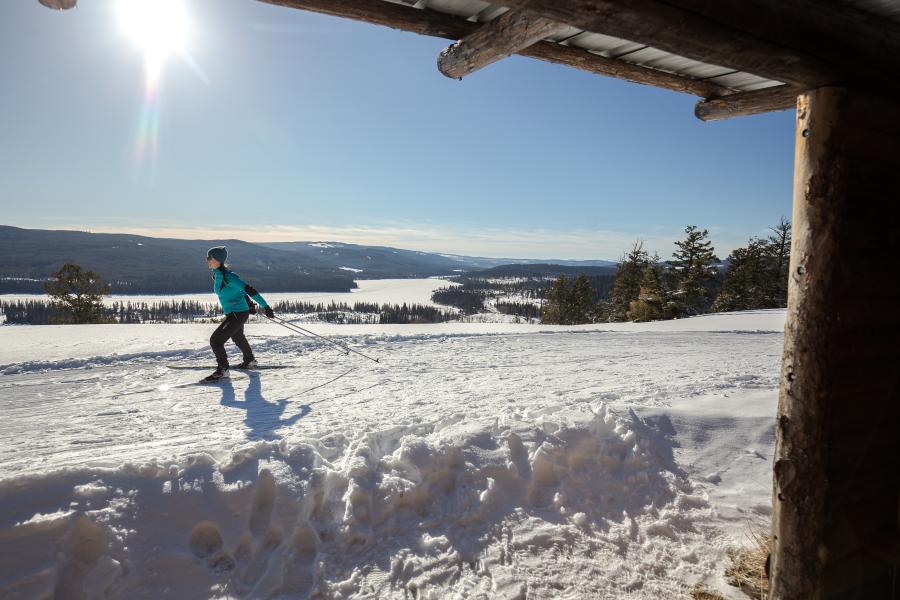 The trail system is so vast at Stake Lake even when the parking lot is full, you'll encounter very few people on the trails. Going for a ski in the woods is a great way to detach from the day-to-day hustle and bustle and connect with nature.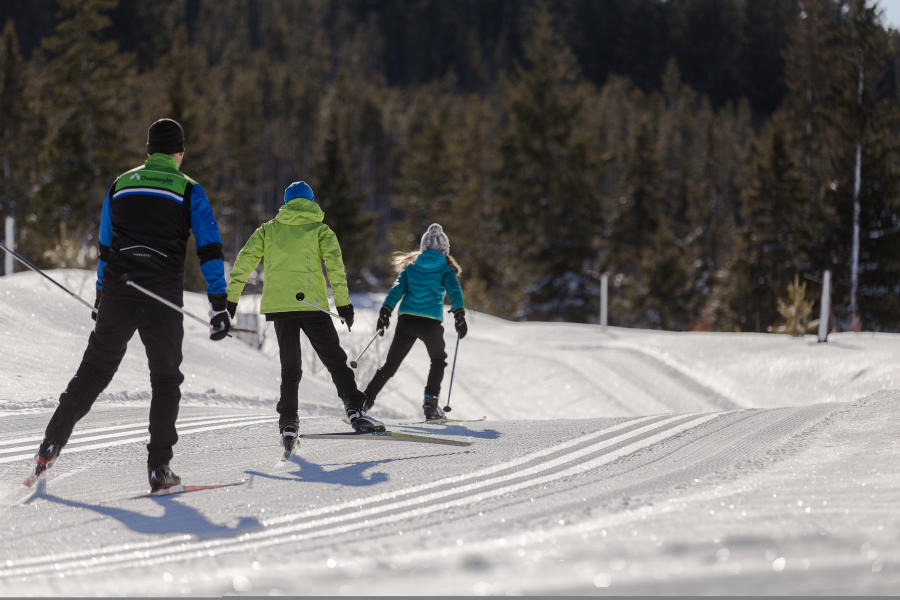 Take in the views over Stake Lake as you ski away from the day lodge and enter towering hallways of Interior spruce, Lodgepole pine and Douglas-fir trees. The trail system is artfully designed for you to choose loops of varying lengths and ski the flats or rolling hills.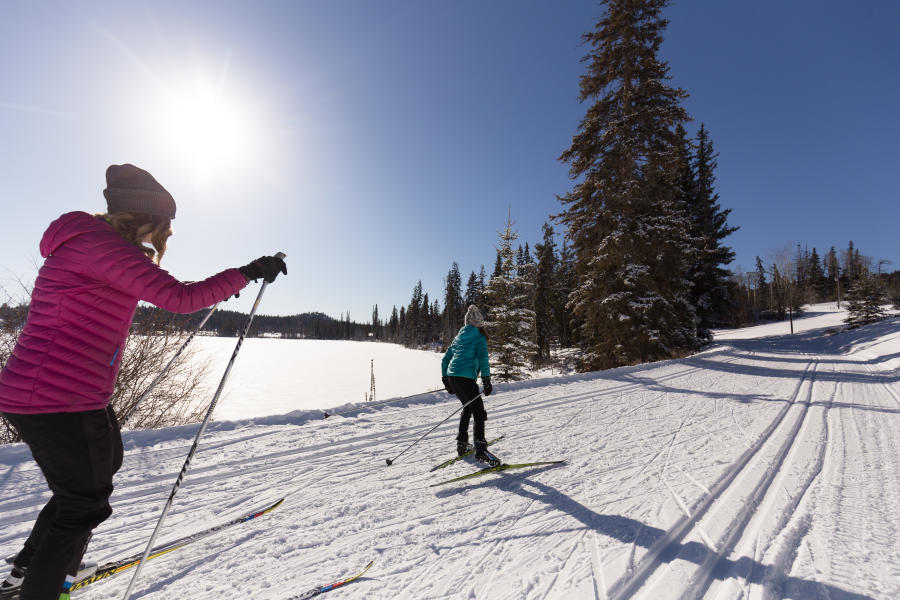 Newbies to cross-country skiing should take "Cartwheel" – an easy trail that takes you around the perimeter of the lake. More advanced skiers, can pack a lunch and venture up "Sidewinder" to the "Lookout Loop" for a stunning view of Lac Le Jeune. Cool off with a few thrilling downhills and warm up by the wood burning stove in the rustic lodge.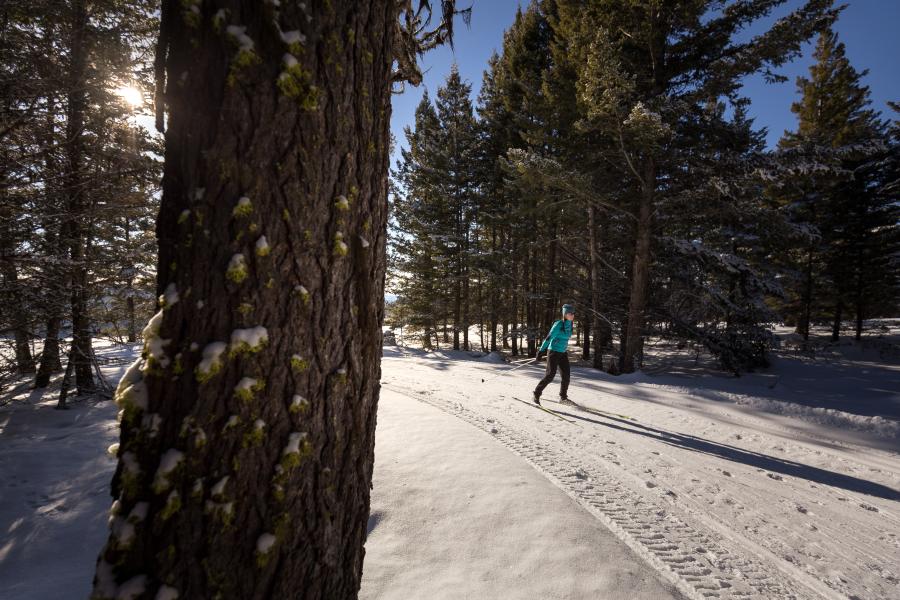 The Overlander Ski Club has managed the Stake Lake Trails for 37 years and the club has over 800 members. Located a quick 25 km drive southeast of Kamloops, the trails are open 7 days a week and offer dog-friendly trails and night skiing with the lodge open until 9pm Monday to Friday.
An adult day ticket costs $15 with discounts for students and children. Don't own skis? No problem! Get suited up with a full cross-country setup at the Stake Lake day lodge for $10.  If you need some pointers, take a lesson to get started.