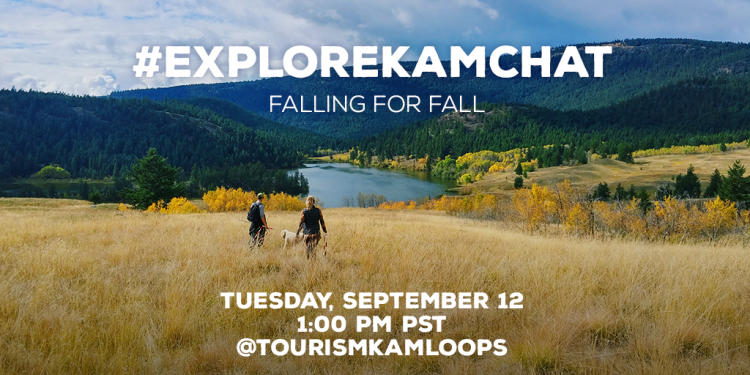 As we head into a new season, we want to learn about your favourite fall experiences in Kamloops! Join us for our next #explorekamchat on #TravelTuesday, September 12th at 1:00 p.m. PST at @tourismkamloops on Twitter, where we are going to talk about "Falling for Fall"! Take a look at the questions we will be asking:
Q1 – 1:00 p.m. PST
What's your favourite Fall/Halloween experience in Kamloops?
Q2 – 1:10 p.m. PST
What's your favourite local wine/beer to pair with a Thanksgiving turkey dinner?
Q3 – 1:20 p.m. PST
Which trail/spot in or around Kamloops do you enjoy the fall colours at?
Q4 – 1:30 p.m. PST
Tell us your favourite tee box where you can catch the perfect view!
Q5 – 1:40 p.m. PST
Tell us which lake you enjoy reeling in the perfect catch during the fall season!
Q6 – 1:50 p.m. PST
What fall event has you running to the Box Office?
How does it work? We will post our questions at the above times with Q1, Q2 etc, where you can then interact by replying with your answers to the questions using A1, A2 and so forth. Be sure to also include #ExploreKamChat and we will retweet our favourites!