Due to the diversity of the land and vast elevation changes, hikers in Kamloops are rewarded with breathtaking views, contrasting vegetation and options for all fitness levels. Battle Bluff offers a lesson in geographical history as the Kamloops area showcases how semi-arid regions can transform into beautiful pine forests. The variety of the land demonstrates the tremendous adaptations that must be made for forest life in a desert climate.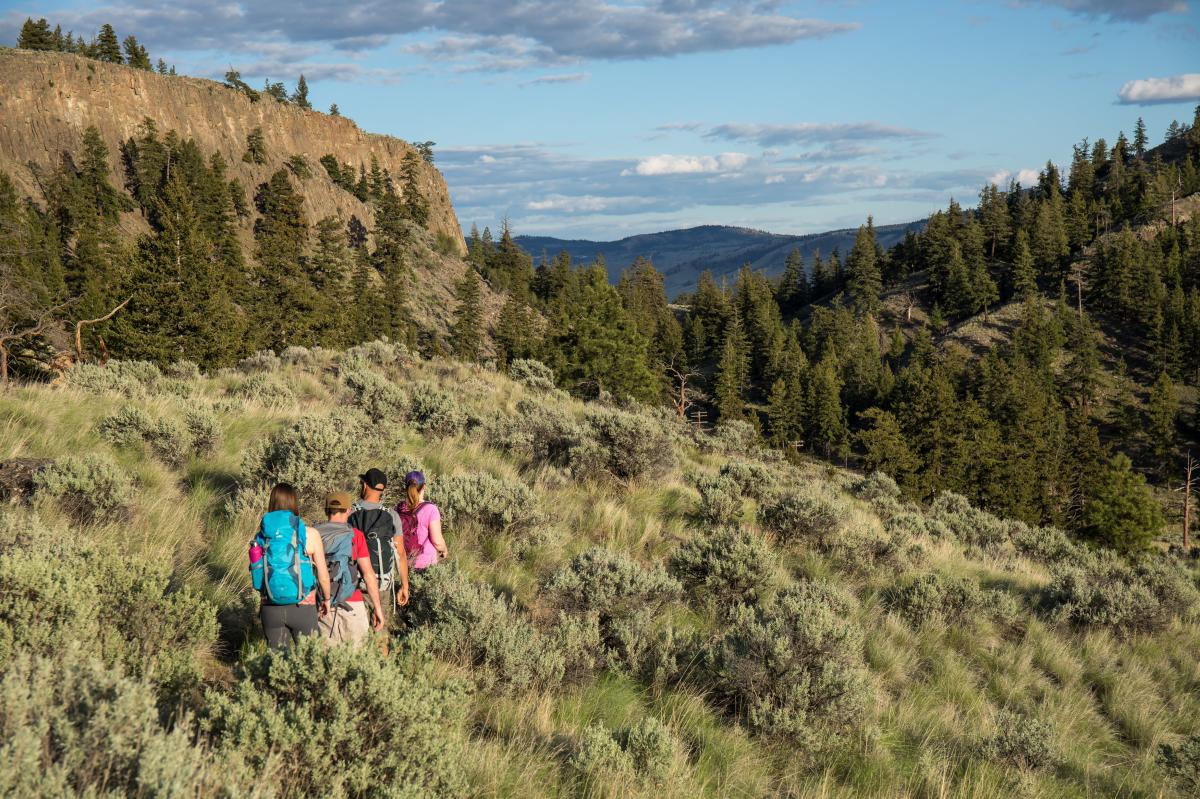 Battle Bluff is one of the most popular hikes in Kamloops, offering rewarding views of the valley floor and Kamloops Lake. This moderate level excursion will entice hiking enthusiasts of all skill levels, from casual to expert. However, hikers should prepare for one steep section as this may require some careful footing. At just under 2 hours, Battle Bluff offers satisfying viewpoints for moderate exercise, as the trail to the summit tends to seesaw and be less taxing than more advanced Kamloops hikes.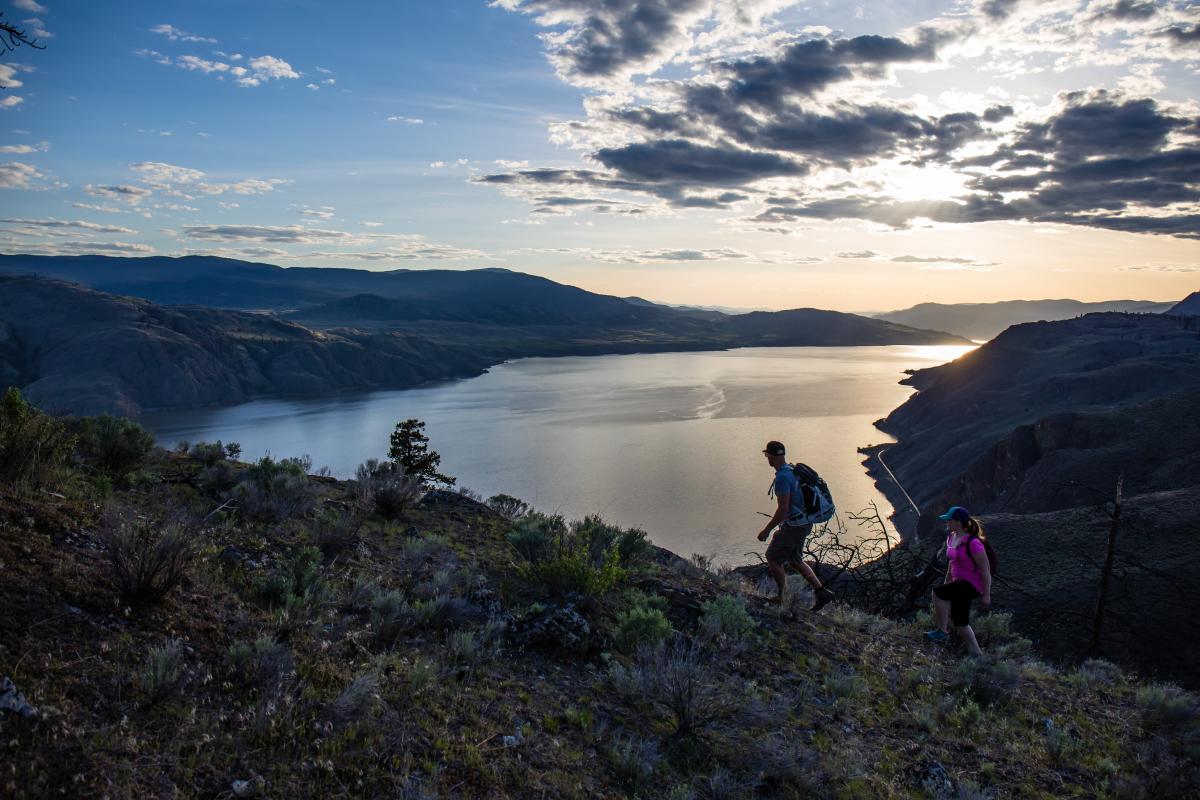 Battle Bluff was formed from primitive volcanic activity and erosion, creating a cliffside that hangs nearly 360 metres above the lakeshore. As you ascend from a small saddle, look to the northeast to see a ridge of columns formed from basaltic rock. This formation contrasts with the rolling hills and fescue grass surrounding the trail.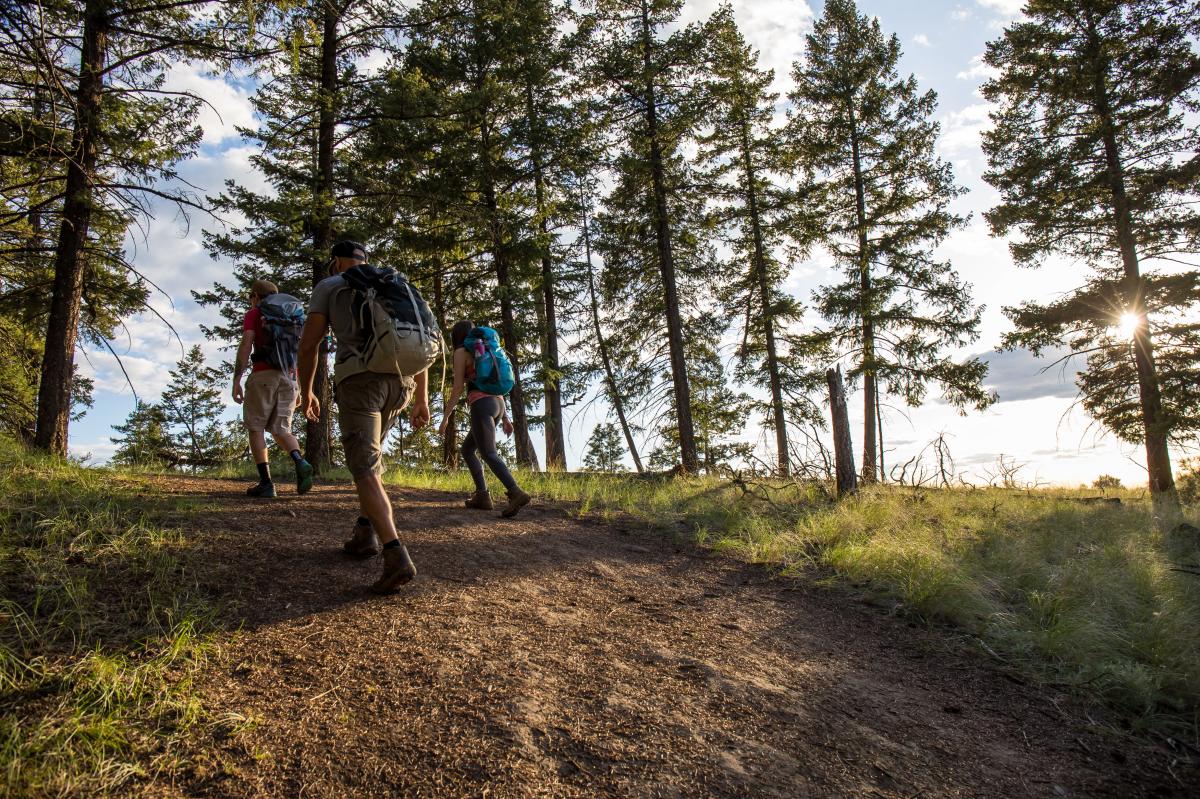 Three zones of plant life sweep the valley wall as the steady increase in elevation provides unique habitat for sheep, deer and snakes. Bunchgrass, ponderosa pine and montane zones cascade upward from the lake, spreading across the striking landscape.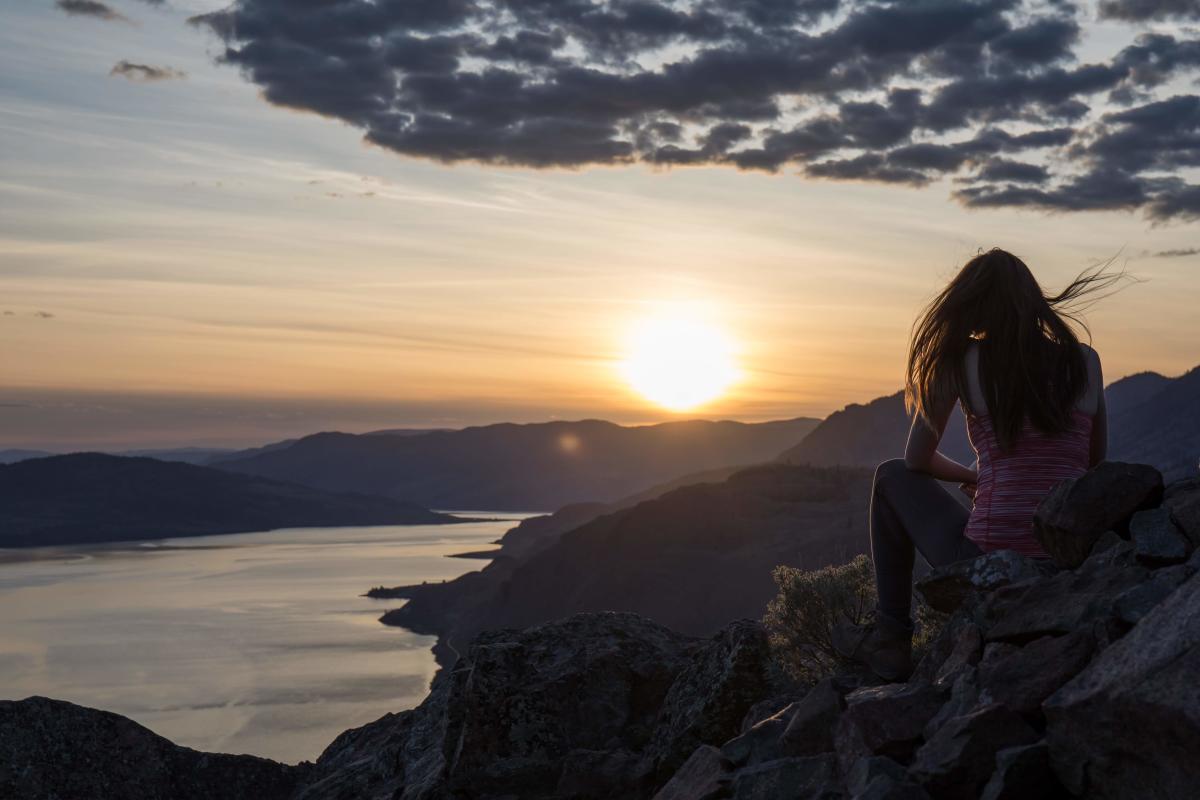 The summit of Battle Bluff is a spectacular vista that overlooks the valley and deep waters of Kamloops Lake. The trailhead for Battle Bluff is accessed from Dewdrop Flats via the Tranquille-Criss Cross Road and then Frederick Road. Battle Bluff is protected by the Tranquille Ecological Reserve, therefore hikers should be considerate and respectful of the land. At nearly 1200 feet of elevation change, this hike promises first class sunset views, quality exercise and opportunity for magnificent photos.  4X4 vehicles are recommended.
Hike Info:
Distance: 4.2 km return
Elevation gain: 80 M
Estimated Time: 2 hours
Kamloops Hikers:
@mountainman_miller
@hikingcorry
@hector_solo
@bcadventuremama