Kamloopa Powwow: The Beating Heart of Kamloops
Amid the Canada 150+ celebrations, there has been reverent attention paid to the historical significance of the local region's true originators. When exploring Kamloops, British Columbia, and Canada, an exploration and recognition of Indigenous cultures is an essential component of the tourist (and local) experience.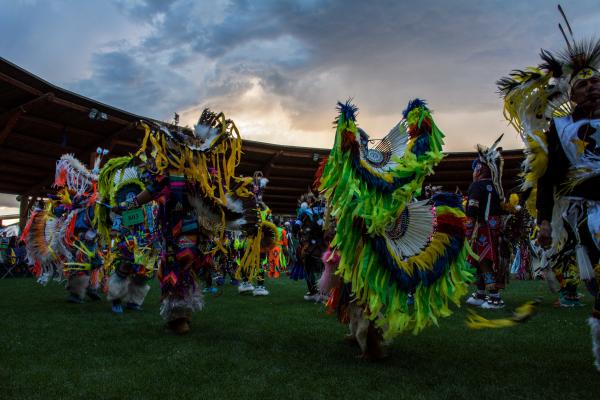 The Kamloopa Pow Wow, now in its 38th year, draws an estimated 20,000 people from around North America, and is among one of the largest and well attended in Western Canada.  The cultural celebration is hosted on the Secwepemc Powwow Grounds along the South Thompson River.
The three-day festival is action-packed with goosebump inducing performances and competitions. Bursting with vibrancy and bustling with activity, the energy of the collective experience is profound. Take in the beating of the drums, the colors of the regalia, the cheering of the crowds at the Kamloopa Powwow.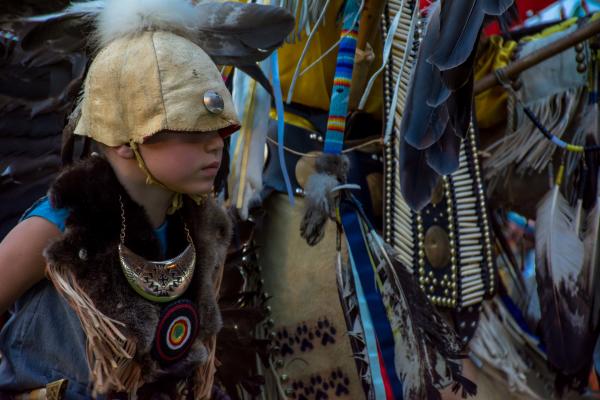 Competitive categories include Men and Women's Golden Age 50+, Men's Buckskin 45+, Traditional, Chicken, Jingle, Grass, Fancy Feather & Fancy Shawl Adult, Golden Age, Teen & Junior Drumming Contest. A whopping $77,000 is in the competition purse.
Saturday boasts Bingo at the Sk'elep School Gym, as well as an art show and auction. Tribal X, known as one of Canada's most hardcore Indigenous rock bands, will be performing on Saturday night.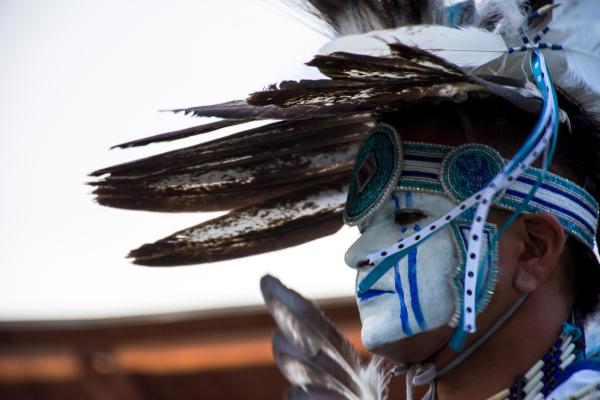 Alicia John and Katlaine Camille, Powwow Coordinators at the Kamloopa Powwow Society have been long-time attendees. "Powwows are a great time of celebration, connections, community, friendships, and family," John said.
First time attending the Powwow? Be prepared! Be culturally aware!
Arrive early to snag a good seat. Bring blankets and lawn chairs if seating is limited.
Listen closely to the Master of Ceremony for specific instructions.
The Grand Entry signifies the official opening of the Powwow. Dignitaries, Chiefs, Councillors, Elders, dancers, princesses, and special guests enter the arbour together through the eastern door to kick off the event in a good way.
Powwows are drug and alcohol-free. It's customary to abstain from substances drugs and alcohol for at least four days before attending a powwow.
Stand up for prayers and honour songs. Take off your hat out of respect.
Ask before snapping pictures of performers. Refrain from video recording without expressed permission, especially during honour songs.
Regalia can include everything from ceremonial feathers to beadwork to horse hair and antlers, even animal hides and eagle claws.  Do not refer to regalia as a costume. Refrain from touching the garments, as they are deeply significant, personalized and often passed down from generation to generation.
Bring cash. There will be all kinds of delicious and refreshing edible options; vendors will be offering a wide variety of arts and crafts.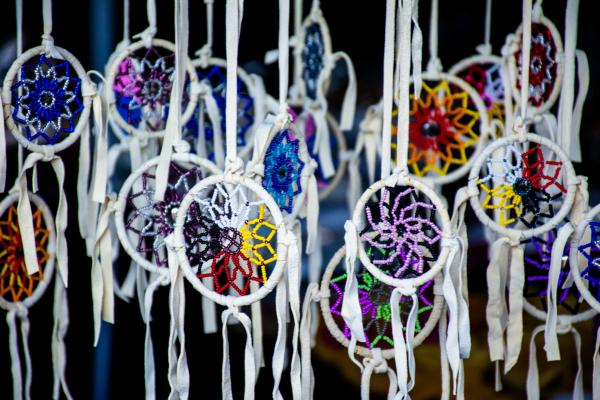 The Kamloopa Powwow runs from August 4 to August 6 at the Tk'emlups Indian Band Powwow grounds--located at the "Special Events Facility" along No. 5 Yellowhead Hwy., Kamloops, B.C.
Grand Entry takes place four times throughout the weekend: Friday and Saturday at 7:00 pm and Saturday and Sunday at noon.
General Admission is $10.00 per Day or $20.00 Weekend Pass (includes Drummers & Dancers).
Check out the Facebook page for more details. https://www.facebook.com/kamloopapowwow