Facebook highlights
Top posts on Facebook were of the Kamloops Heritage Railway Ghost Train which reached 13,500 people and 293 likes, comments & shares.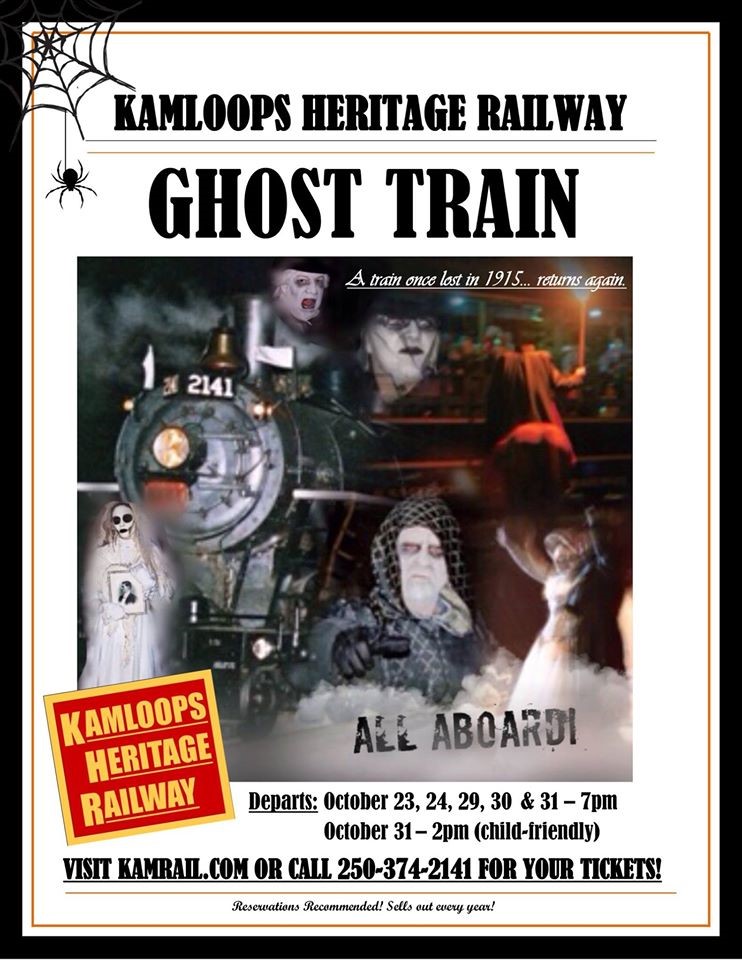 This post from the Kamloops Visitor Centre window on November 2nd, boding Kamloops has over 2,000 hours of sunshine annually has already reached 12,600 people and has 384 likes, comments & shares.   Some comments include "Great memories from my life there!" and "I would love to move there".
We currently have 19,306 followers and are forecasting by the beginning of 2016 to achieve 20,000.  Our engagement and reach are substantially up over last week which is contributed to posts about our weather, landscape and user generated content.
Instagram highlights
This post from @hikingcorry on Instagram that was tagged with #explorekamloops received 792 likes. 
This post on November 1st highlighting the local wildlife (big horn sheep) crossing the road at Sun Rivers received 237 likes.
Images showcasing our unique wildlife and landscape have proven to show the highest results and engagement on any social medium.  To date there are 17,578 posts using our hashtag #explorekamloops and 4326 followers.
We will be updating all our social media outlets and website to new winter creative next week from Tyler Meade and Peter Olsen.