From rugged desert terrain to lakeside vistas, the golf courses in Kamloops offer a unique, diverse landscape that allows golfers of all skill levels to immerse themselves in our environment. Our distinct golf course architecture in Kamloops is designed to incorporate as much of the natural settings as possible, utilizing the semi-arid desert terrain to create captivating holes that match the character of our region. Here is an inside look at some of the most signature holes in Kamloops and the surrounding area.
18th - Par 5 - 505 yards | Eaglepoint Golf Resort
With a course full of elevation changes, the 18th at Eaglepoint Golf Resort provides the highest vantage point on a steep, cliffside plateau. This challenging, dog-leg par 5 offers golfers a scenic route to the clubhouse, while presenting a difficult test to close out your round. Be aware of the natural fescue lining this hole, as any errant drive will find these hazards.
Pro tip: Take enough club and cut the corner on your 2nd shot.
14th - Par 4 - 440 yards | Tobiano Golf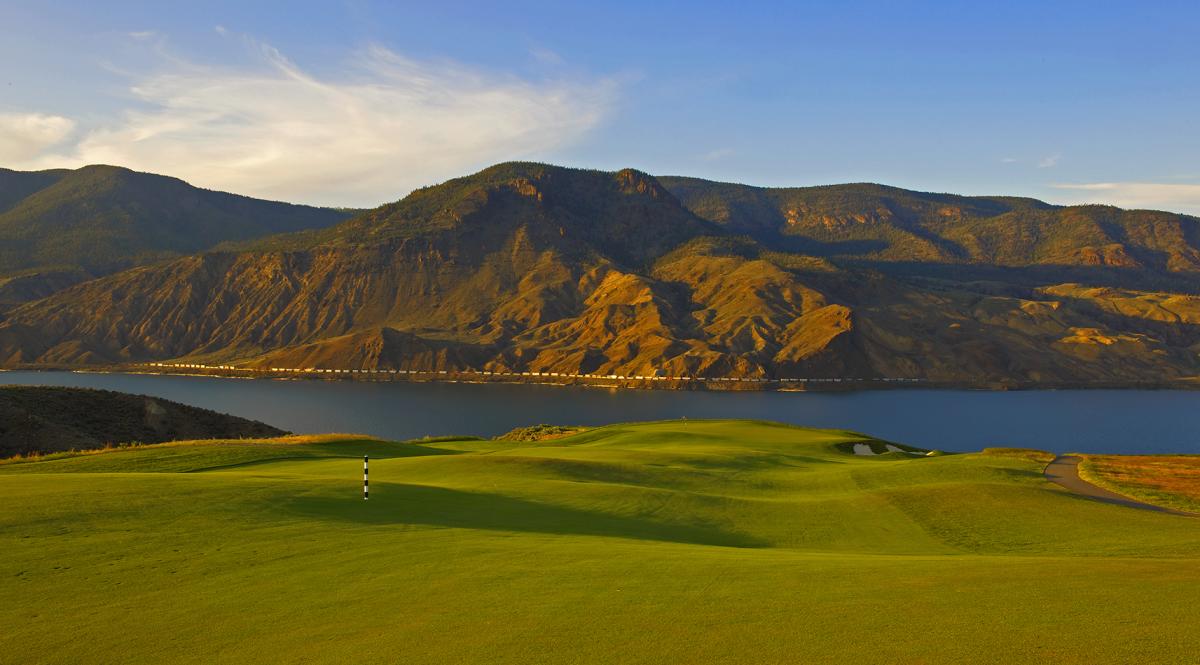 This stunning, lakeside par 4 is one of Tobiano Golf's finest. The 14th hole at Tobiano is located at one of the highest points of the property, presenting an immaculate mountain backdrop to the surrounding lakefront. An isolated green is surrounded by rough fescue on the left and deep bunkers on the right. Albeit beautiful, this hole produces a risky opportunity to golfers attempting a back nine charge.
Pro Tip: Club down when hitting approach shot.
15th - Par 3 - 191 yards | Talking Rock Golf Resort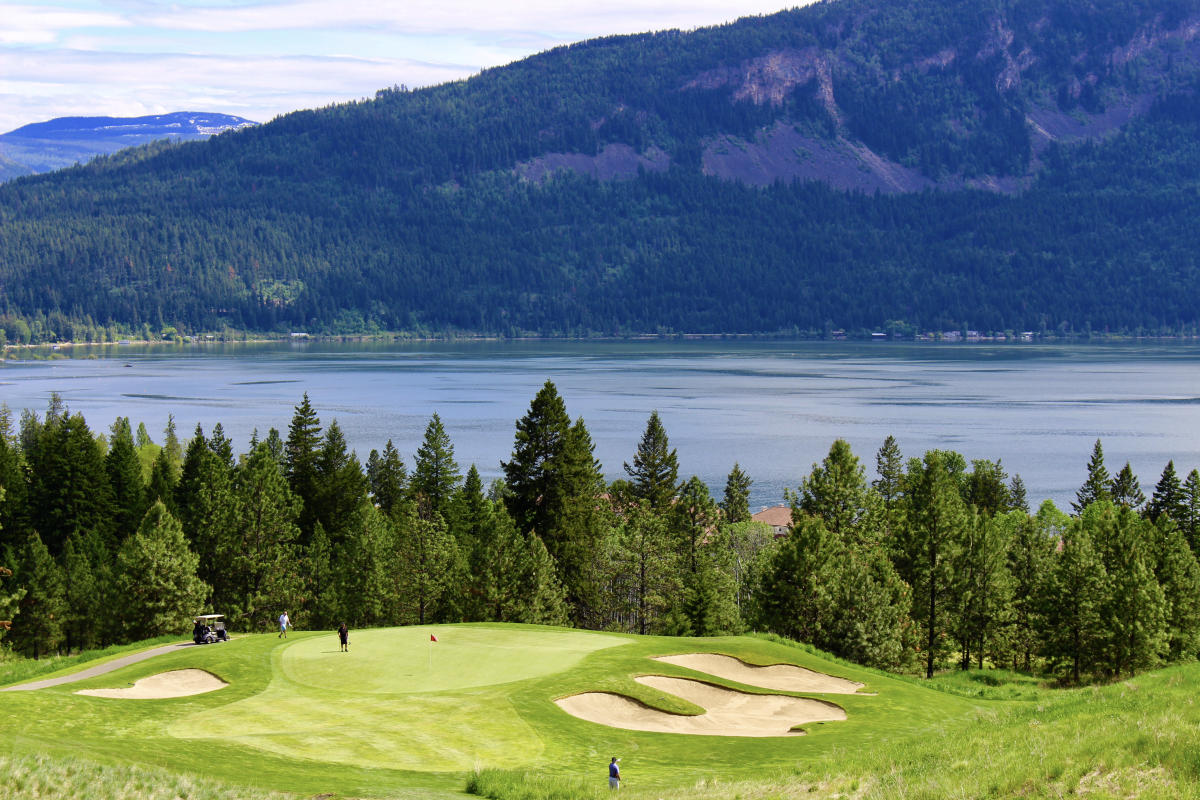 This gorgeous, elevated par 3 is located on the mountainous spectacle that is Talking Rock Golf Course. 191 yards from the Gold Tee, this stunning hole demands an precise tee shot. Approach shots to the left and right of this green are caught in cavernous bunkers and will be an extremely difficult up and down. Try to focus, as this viewpoint will leave any golfer dizzied by the panoramic scene this hole creates. 
Pro Tip: Leave your tee shot short if you're going to miss.
3rd - Par 5 - 495 yards | Kamloops Golf & Country Club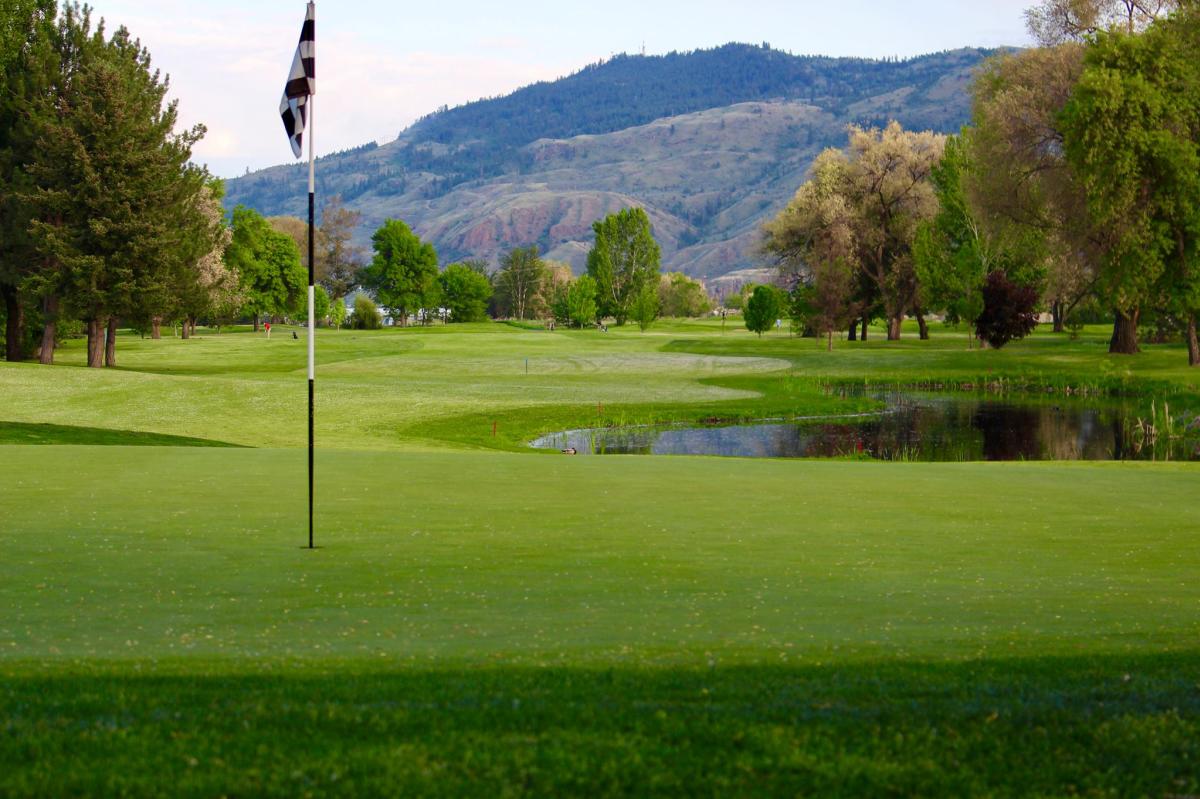 The 3rd hole at Kamloops Golf and Country Club boasts a dramatic backdrop, featuring rolling hills and ancient willow trees. A large pond to the left will swallow any misplaced attempts to reach this green in two, and deep bunkers that surround the putting surface will chew up errant approaches. Playing under 500 yards from the back tee, the dance floor is reachable with two precise shots.
Pro Tip: Stay out of the fairway bunkers at all cost.
16th - Par 4 - 368 yards | Rivershore Golf Links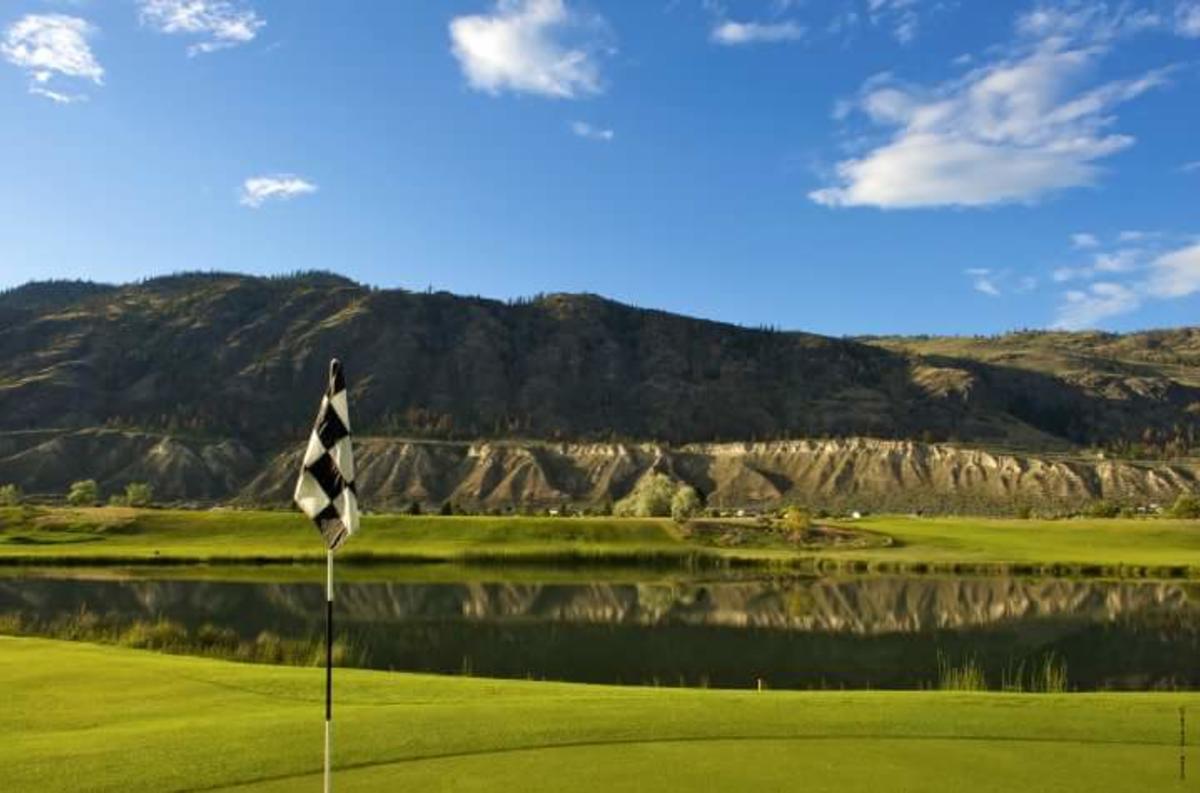 The 16th at Rivershore Golf Links is deemed to be one of the most thought provoking holes on the course. A relatively undaunting tee shot is followed by a punishing approach shot, as misses will find the pond that protects this elongated green. Five of Rivershore's 99 bunkers also reside next to the 16th green, a daunting obstacle that must be avoided.
Pro Tip: Take less than driver off the tee.
4th - Par 3 - 204 yards | The Dunes at Kamloops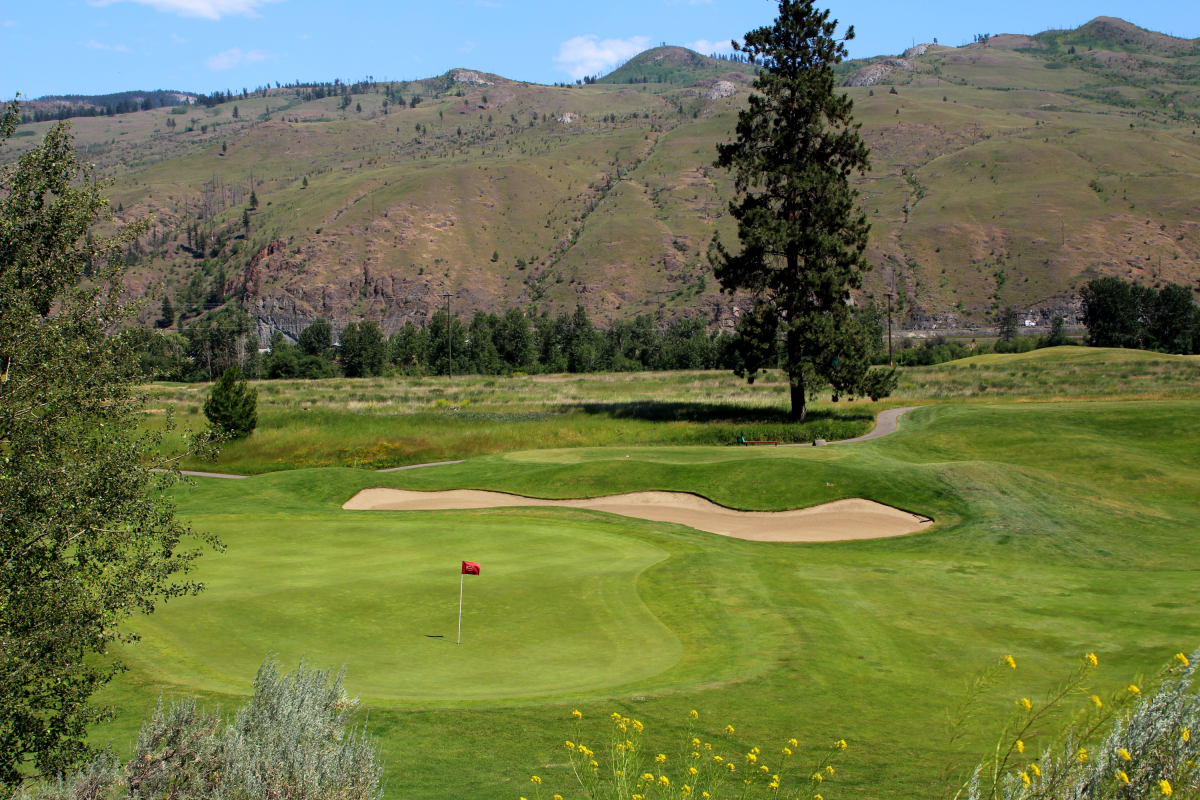 A steep, downhill par 3 awaits at the 4th hole. With views of the natural landscape, nearly 50 feet of elevation difference from tee to green will leave golfers perplexed when selecting a club. Beware, the left side of the green is carved by a large swale that will gather tee shots and create difficult putts. One of The Dunes at Kamloops' best-looking holes, the par three 4th is an excellent example of why The Dunes at Kamloops is so unique.
Pro Tip: Use the bowl if the flag is to the left.