Our social media accounts are growing strong and we are meeting all targets for 2015.
Currently our facebook page has approximately 20,000 fans. (As comparision Kelowna has 50,000, Vernon has 4000 and Tofino has 11,000). We're extremely happy with our growth and will continue to share exciting and compelling stories from Kamloops to further our reach.
Top posts from this year with a large engagement and reach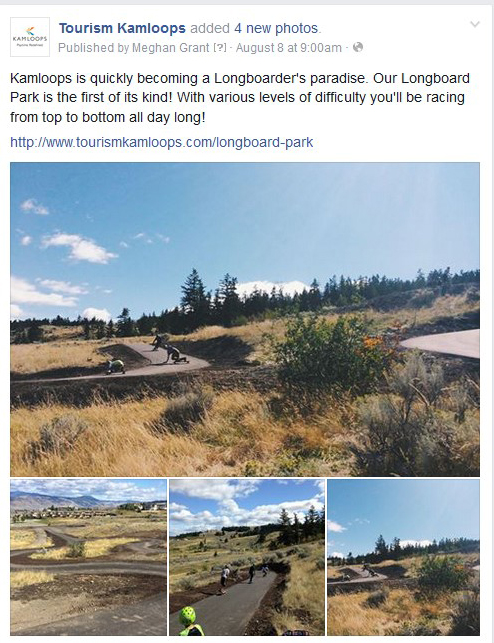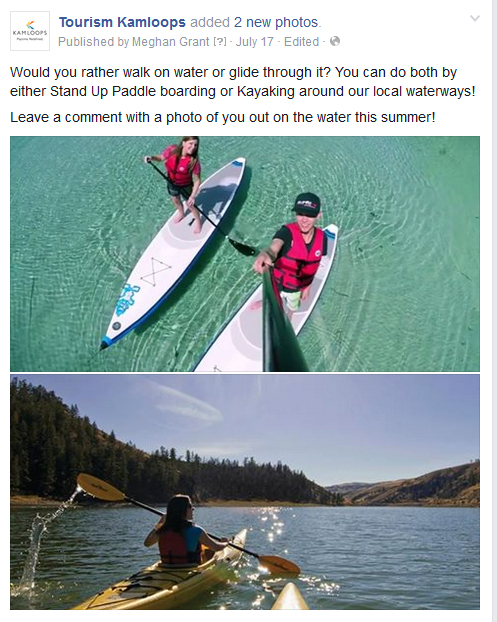 Both the longboard park in Kamloops and our water activities were highlighted in our summer campaign and received the largest amount of engagement and reach.  In addition, the mountain biking video featuring the Kamloops Bike Ranch and the Winery Video on our microsite both proved very successful with views and engagement.
Our hashtag on Instagram has really taken off.  Currently there are 16,000 images posted using the #ExploreKamloops tag. At this point, we have approximately 4000 followers!
Top posts this year have been snapped on Instagram by users and our team of scenic Kamloops - Landscape imagery has proved to be most liked and overall has the most engagement.
@tourismkamloops of lightening in Kamloops                                 @coderroy of Northern Lights in Kamloops
@brocknanson overlooking Kamloops with Rainbow                         @mountainlovebc at Paul Lake 2015
We currently utilize our #explorekamloops hashtag as an after hours concierge service to visitors who can take advantage of this after hours by asking us recommendations for dining, activities, things to do and where to stay using this hashtag on Twitter. 
Sign displayed on the front door at the Visitor Centre in Kamloops