Last Thursday evening, our team was invited to tour the tunnels at Tranquille Farm Fresh (Old Padova City). Having heard rumours about the tunnels and undergound city at Padova, I was excited to be able to tour them and learn about the history of this amazing site.  Although I had heard there were tunnels connecting all the different buidlings in this abandoned city, I had no idea that offices, barbershop, laundry facilities, etc existed underground there.  A whole underground village to explore!  The section of tunnel that we toured has been completely cleaned up and is in emaculate condition.
Here's our first look as we entered the tunnel!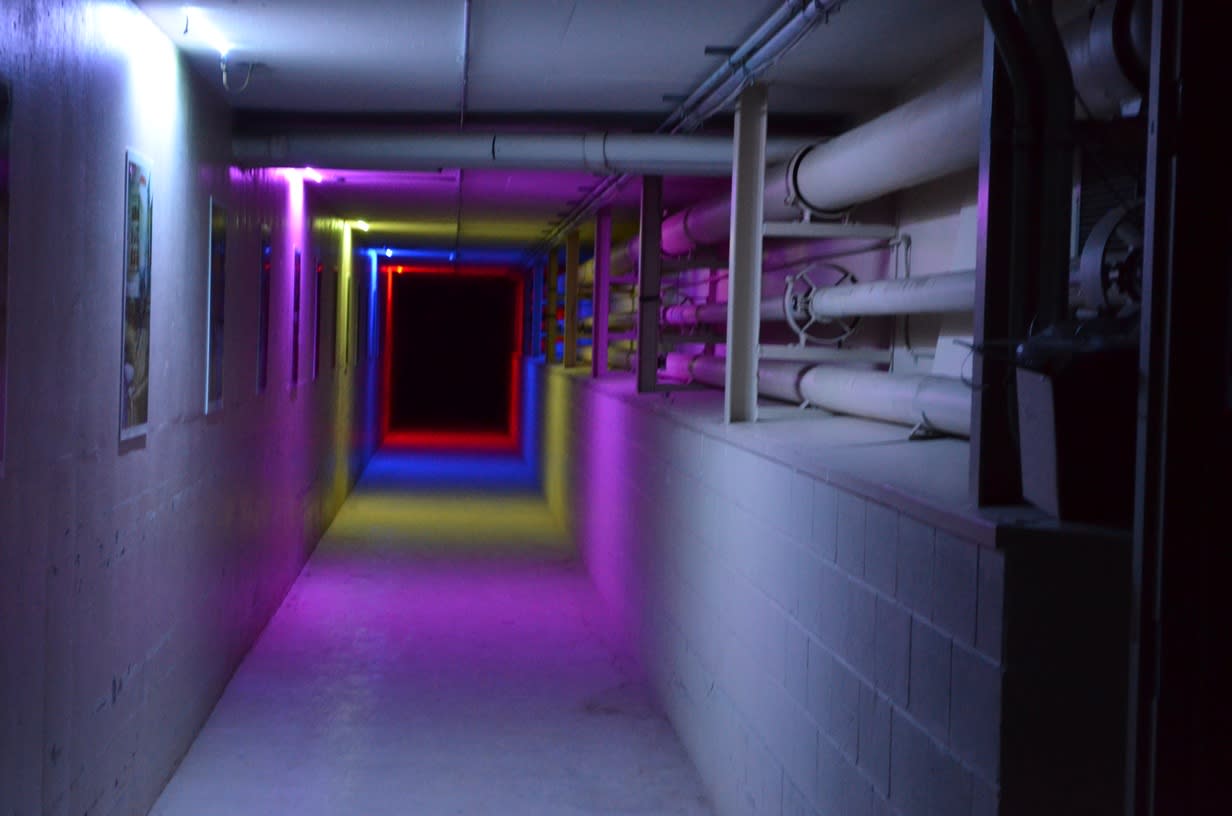 Our tour guide shows us down the halls.
An underground office has been converted into a history display.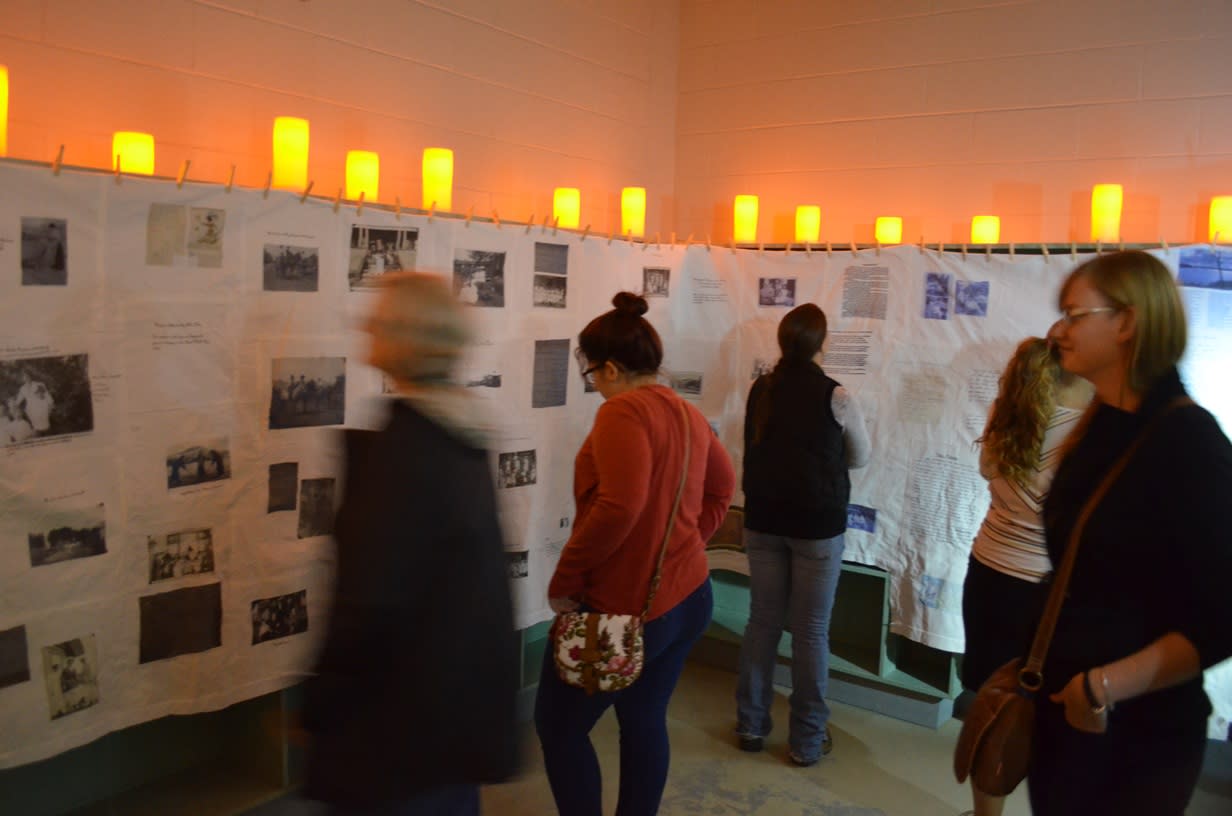 Guests are asked to sign a "guest book" - a small section of the wall in the tunnels where guests can leave their mark.
Taking a look at some vintage firetrucks at the old firehall.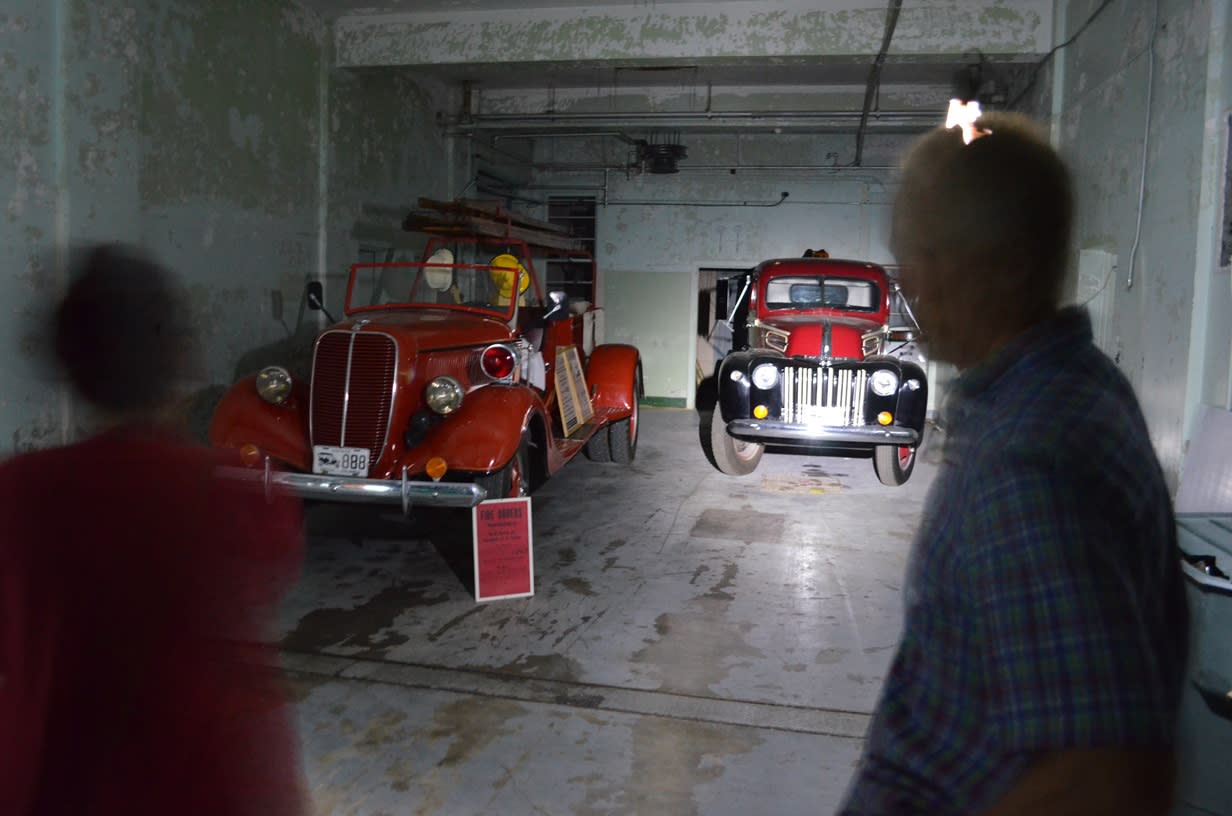 Tim & Annette plan on adding different things to the tour each week to keep it fresh and exciting so be sure to get down and get it out this Fall!  This is an amazing opportunity to tour through an interesting piece of Kamloops history. More info.
[All photos by Lisa Strachan].