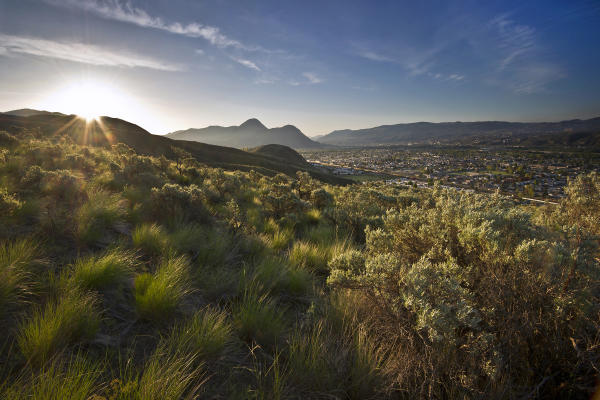 Photo: Kelly Funk Photography
Kamloops may not be on the Royal's itinerary as they make a trip to BC and the Yukon in September, but we thought we would share what they are missing!
Kamloops is BC's second sunniest city, and September is certainly an extension of summer.  Here are our top 10 suggestions for a great Kamloops visit:
1.    Visit the BC Wildlife Park – home to Clover the Spirit Bear
2.    Western Canada Theatre comes to life with "Made in Italy"
3.    Golf 'til you drop – 13 remarkable courses to tee off at
4.    Cheer on Kamloops' hometown hockey favs - the Kamloops Blazers
5.    Tunnel Tour Theatre at Tranquille Farm Fresh
6.    Hike BC's Largest Municipal Park – 40 km of trails and fantastic city views
7.    Sip and savor at 4 Kamloops wineries
8.    Immerse in Kamloops' aboriginal culture at the Secwepemc Museum
9.    2nd Annual Brewloops Beer and Bike Festival
10.    Harvest High Tea onboard the Spirit of Kamloops Heritage Railway
#ExploreKamloops like "royalty" and be sure to let them know what they left behind!