Fall in Kamloops is the perfect time for hiking. Here are 5 unique fall hikes where you will find stunning colours and views.
Battle Bluff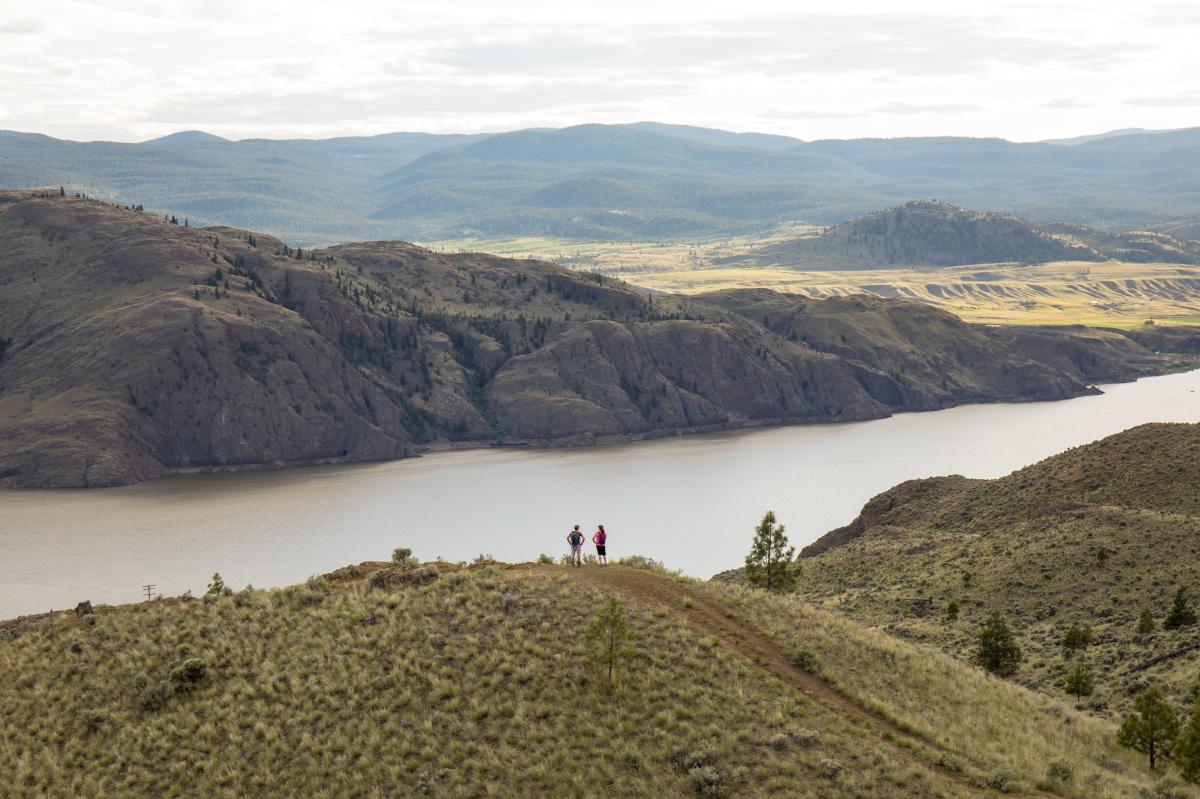 Located within the Lac du Bois Protected Grasslands, Battle Bluff is a moderately difficult hike with breathtaking views overlooking Kamloops Lake. This 5 km return hike has you maneuver through diverse landscapes over low hills, open benches and climbing rocky bluffs. Be on the lookout for wildlife such as bighorn sheep, deer, coyotes, hawks and eagles. Make sure to sign your name in the notebook at the top to continue the hike's story.

Sunset Trail at Kenna Cartwright Park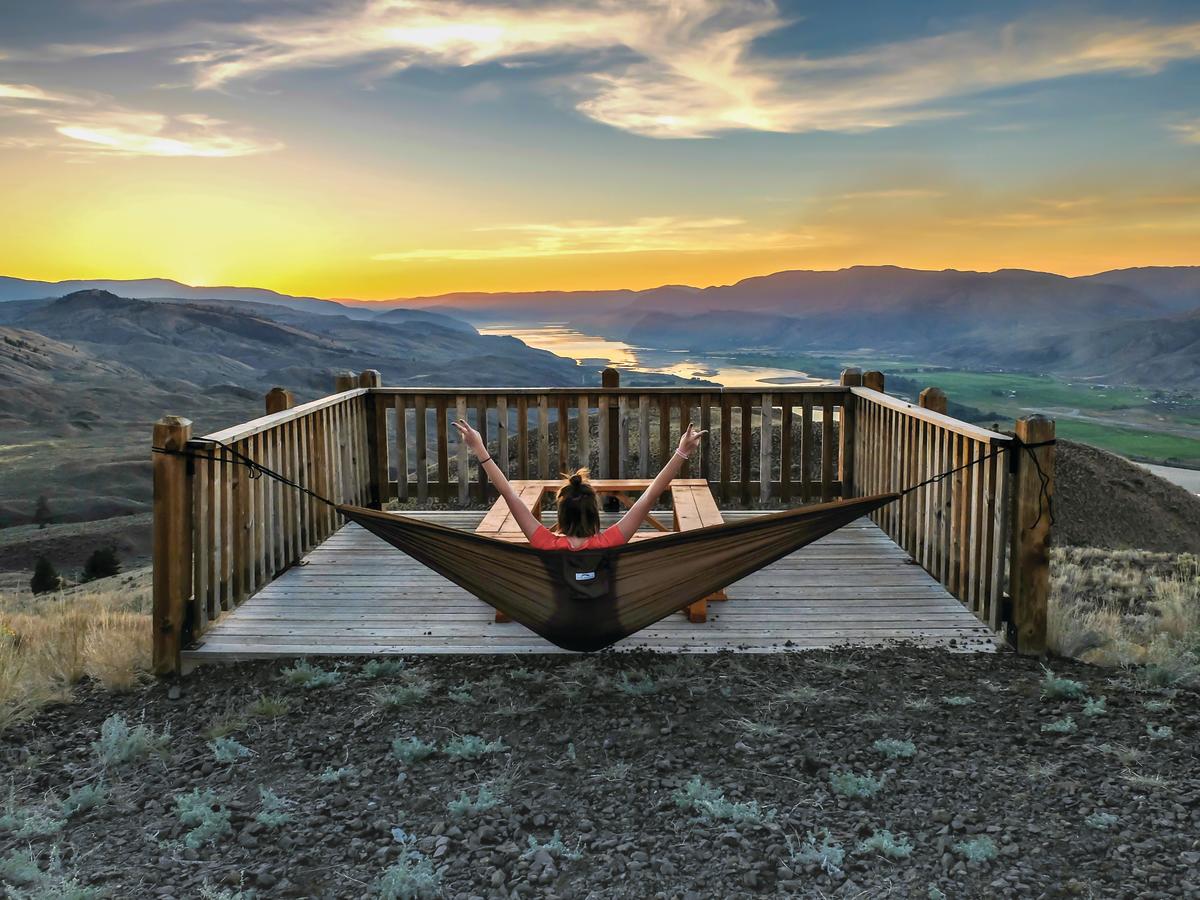 Kenna Cartwright Park is the largest municipal park in BC, home to over 40 km of hiking trails. For an easy late afternoon or sunset hike, park at the Hillside Drive parking lot and head up to Ponderosa Trail off the main tower road. Follow Ponderosa over to Sunset Trail to take in a sunset overlooking Kamloops Lake. To head back to the parking lot, take Ponderosa around the perimeter of the park for a total of 5.8 km.

Gibraltar Rock at Paul Lake Provincial Park
@scottcbakken
This moderate 3.7 km single track hike meanders through trees as you make your way to the top of Gibraltar Rock. The trailhead begins at the end of the boat launch in the day use area, provides views of the Paul Lake community and includes a bench to enjoy a well-deserved snack.

Tranquille River
@hikekamloops
For a stunning fall hike, visit Tranquille River; also perfect for hiking with the fur babies and a popular spot for gold panners. To get here, head past the Kamloops Airport and follow Tranquille Road until you get to a fork in the road. Turn right across the train tracks and follow for 1.2 km where a right-hand turn will lead to a small parking area. Tranquille River is an easy hike on a hard-packed gravel double track 4.2 km in length.

Deep Lake Loop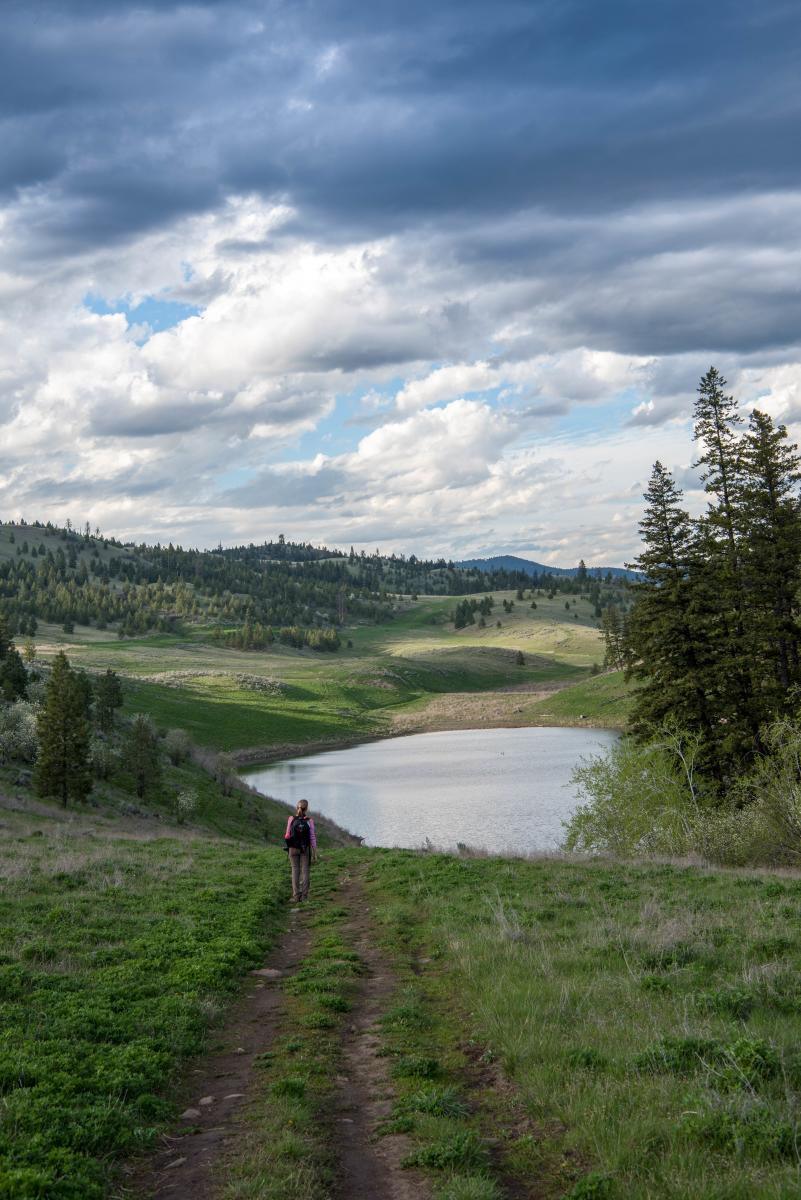 20 minutes from downtown Kamloops, follow Westsyde Road for 7.7 km where you will turn left onto Ida Lane and find the trailhead at the base of the Rockcliffe community. This medium to difficult hike is 6.9 km in length, taking hikers through trees and open fields that you follow to Deep Lake. In early fall months, you will be delighted with yellow rabbitbrush that is great for photo opportunities.