There are over 100 lakes that surround Kamloops, and it's the kind of BC destination where the sun seems to always shine. This makes it one of the best places in the province to get on the water. Here are some of the top places to paddleboard in Kamloops.
Heffley Lake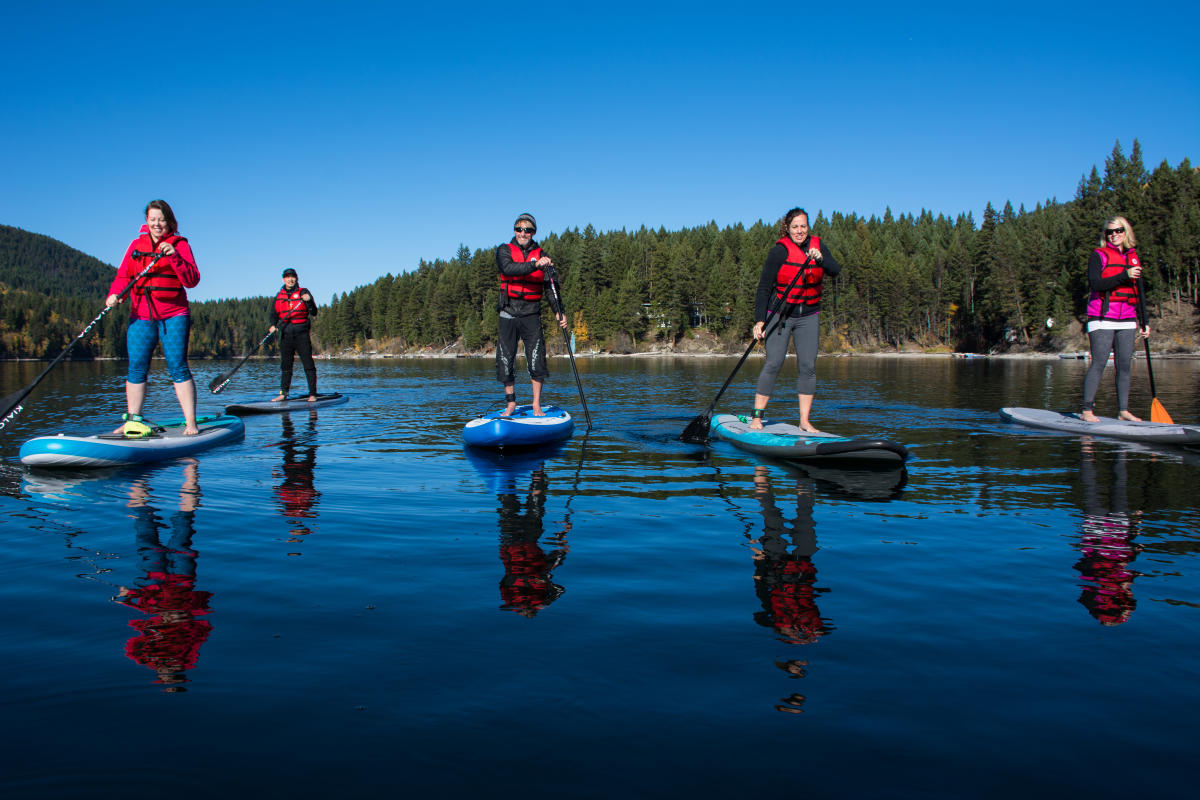 This lake is located along the scenic road up to Sun Peaks Resort, just 30 minutes from downtown Kamloops. Certified SUP instructor, lifelong surfer, and traveller Bodie Shandro runs a local outdoor outfit Paddle Surfit. "Heffley Lake is a spectacular mountainside lake with crystal clear water, small bays, and an abundance of wildlife," explains Bodie. Paddle Surfit offers rentals, lessons, and larger excursions from his outpost at Heffley Lake.
North and South Thompson Rivers
@pippi259
Calm, uncrowded waters make the North Thompson River a great place to paddle if you are a beginner. Places to launch include Harrington Drive in Westsyde, Tournament Capital Ranch, and Rayleigh. The South Thompson River can become popular with boaters, making it best suited for experienced paddlers. Riverside and Pioneer parks, located in downtown Kamloops, are the perfect launch areas and offer shaded spaces to relax between paddles. Head out on the river from here and take in the sights of Mount Paul while keeping an eye out for wildlife along the riverbank.
Paul Lake Provincial Park
@katelyn.faulkner
Just outside Kamloops at the base of Harper Mountain sits Paul Lake. The public access areas from Paul Lake Provincial Park make this a great place to paddleboard from. The Provincial Park provides camping sites, picnic tables, an adventure playground, and launching area. There are over 12 km (7.4 mi) of shoreline to explore that also makes it a popular place for bird watchers. Common sightings include osprey, white-throated swift, falcon, and bald eagle.
Kamloops Lake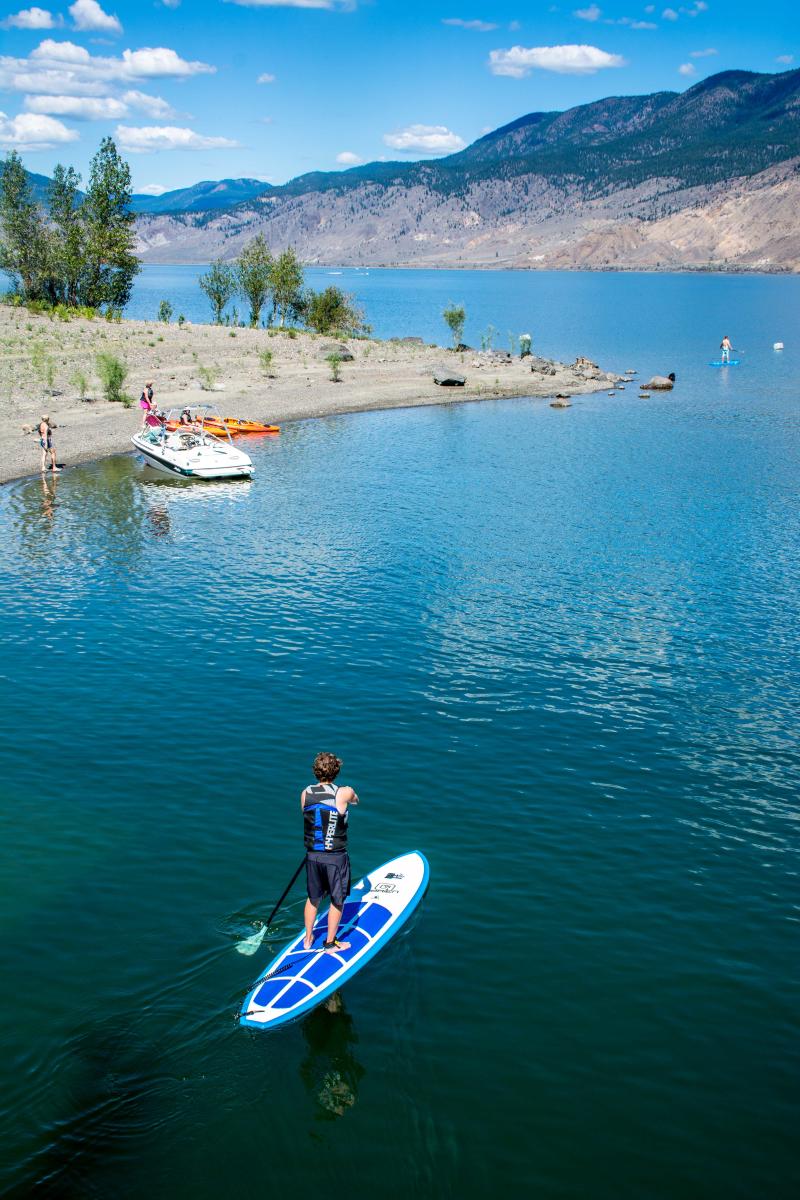 Sitting just west of Kamloops, this picturesque lake is lined with rocky bluffs and hoodoo formations. While paddling along the shoreline keep an eye out for stone bridges, train tunnels, and the steep cliffs of Battle Bluff. It is best to paddle this lake on a calm day, as winds can make the water rough. For easy access, launch paddleboards in Savona, Bruker Marina at Tobiano, or Cooney Bay.
Roche Lake

@margeuxandmyrtle
With a newly upgraded boat launch, this is a great place for a day on the water. This lake is also a popular place to fish for rainbow trout and is home to. Looking for more activities? This lake is also a popular spot to rock climb, bike, and hike.
Lac le Jeune Provincial Park

@beautiful.destinationzz
Post up for a night or two, bring the fishing rod, and enjoy Lac le Jeune Provincial Park surrounded by lodgepole pine, Douglas fir, and spruce trees. The provincial park has a great day-use area, two fishing docks, boat launch, and washroom facilities
Tips for Getting on the Water
Lessons and Experiences
Bodie Shandro
Book a lesson or excursion with Paddle Surfit at Heffley Lake. Up for an adventure? They are the first company in North America to offer heli-SUP experiences, flying inflatable SUP boards and guests to the remote mountains near Blue River. This experience is for all levels, which means you don't need to be an expert to book this trip.
Rent It
Grab a rental paddleboard from Paddle Surfit at Heffley Lake, Bruker Marina on Kamloops Lake, or True Outdoors in town.
Bring Your Own
If you own a paddleboard, strap it to the car and bring it on your next journey to Kamloops.