Kamloops is home to a new wine region in British Columbia. Carving its way along the North and South Thompson Rivers, the Thompson Valley is home to 4 award-winning wineries. Mineral rich soils and over 2000 hours of sunshine combined with the fluctuation of warm days and cooler evenings yields a crisp natural acidity in the wines – a style that is quickly becoming a signature trait of the Thompson Valley.  
The wineries in Kamloops have a certain laid-back charm to them, each with a unique story to tell. They are inviting and not too crowded. Indulge in a picnic, take in the patio views and revel in the flavours from grapes grown in this unique terroir.
Harper's Trail Winery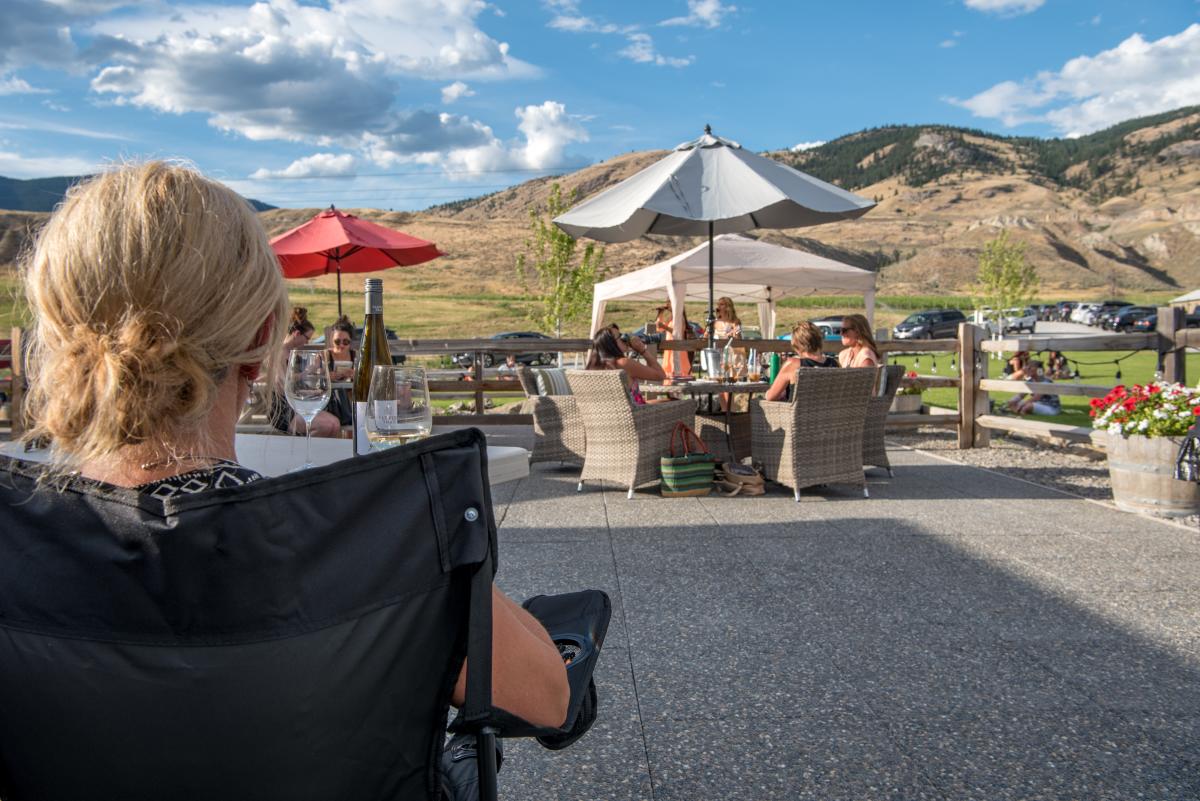 Overlooking Kamloops' hoodoos along the South Thompson River, Harper's Trail was Kamloops' first winery. Pack a picnic, pick up a bottle of wine and relax on the patio with valley views. The winery is situated along the historic cattle drive "trail" of pioneer rancher Thaddeus Harper. Wine Down Wednesdays are a great way to sip into the evening and take in a spectacular sunset during summer months.
Monte Creek Ranch Winery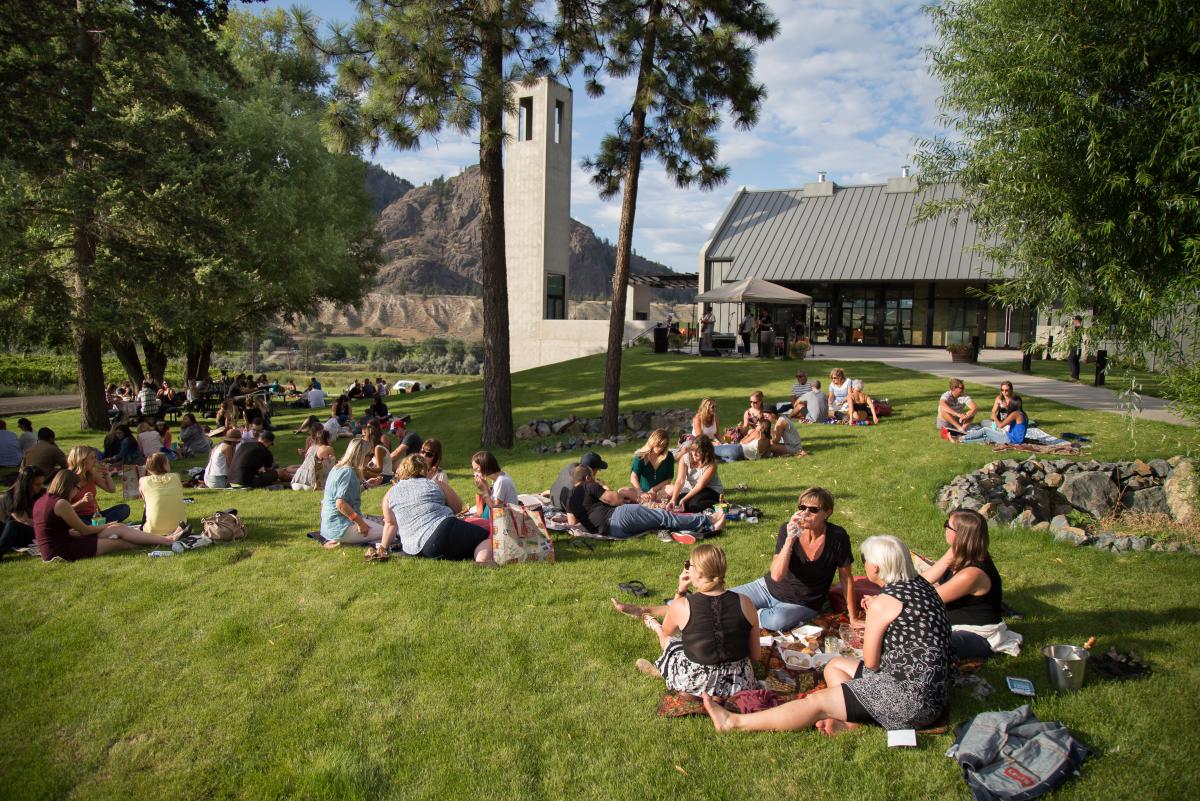 Monte Creek Ranch Winery is located east of Kamloops and is the newest winery to the area. They are also a working ranch. In addition to producing a diverse lineup of wines including reds, whites, sparkling, desert and fruit wines, they also produce local honey, beef and jam from their Haskap berries. Take in the views as you dine alfresco on the Terrace bistro.
Privato Vineyard & Winery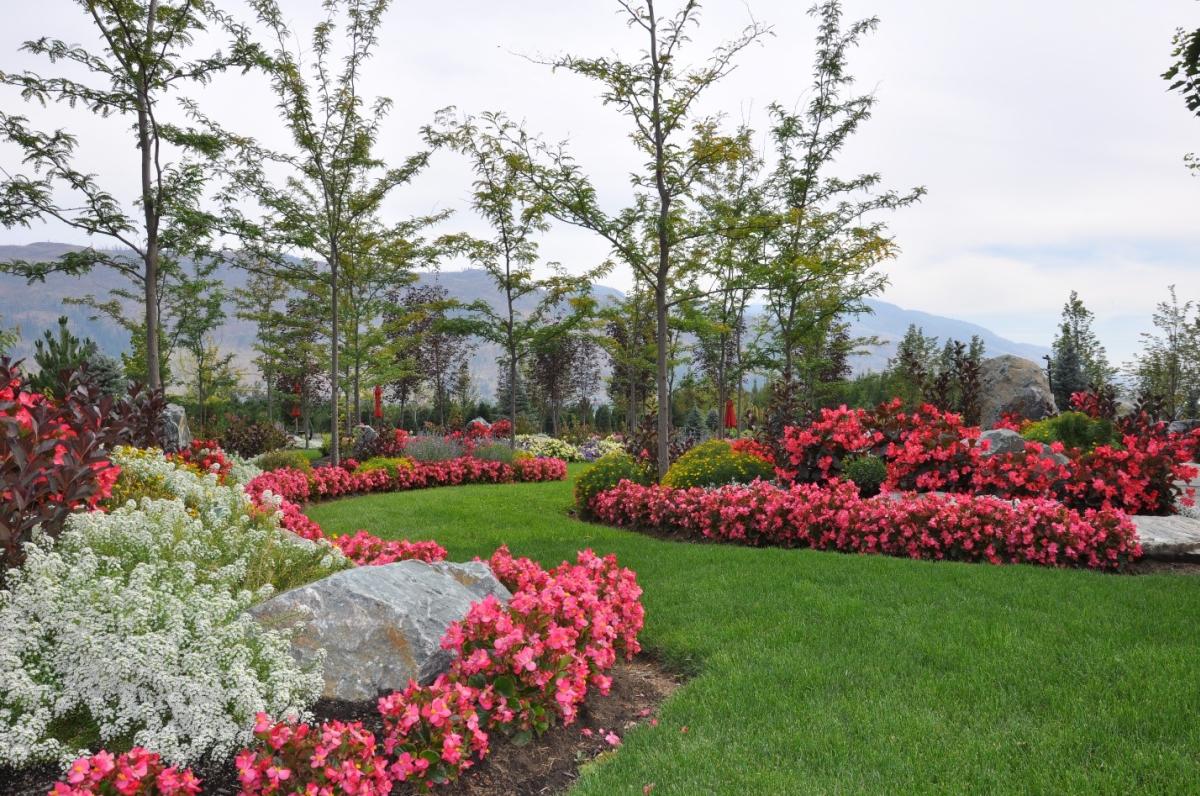 Located north of Kamloops, Privato Vineyard & Winery is a boutique winery specializing in Burgundian styled award-winning wine. Their new garden space is the perfect backdrop for your wedding day or even a "wine inspired" photo opportunity. During December, they are also home to Woodward Christmas Tree Farms.
Sagewood Winery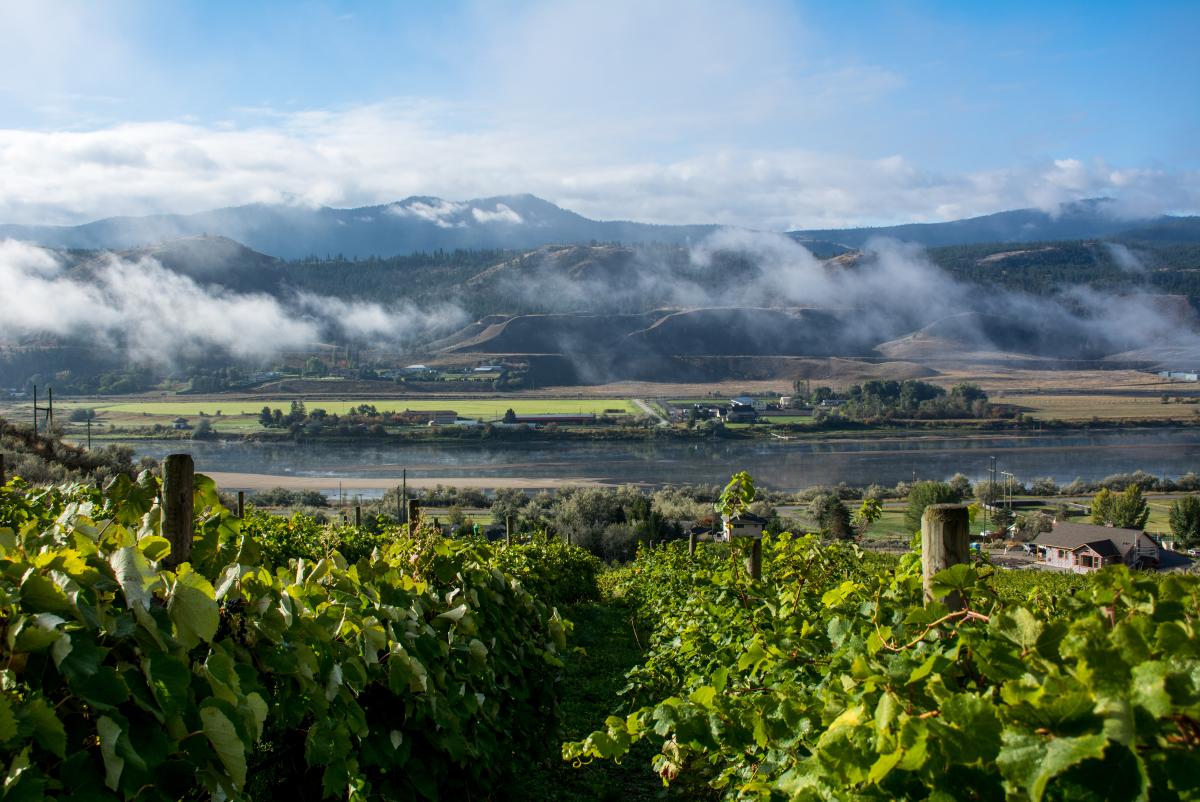 Sagewood Winery, located on East Shuswap Road, began researching the area in 2000 and first planted grapes back in 2005. They were the first vineyard established in the Thompson Valley wine region. Sagewood is a small boutique winery with inspiration on their wines' names and labels coming from their children and beloved dog Kayla.