Walked through the first gentle blizzard that came down in November. Walked long enough to have my face touched by hundreds of snowflakes and felt them melt into tiny wet beetles that danced down my cheeks. The simple joy of melting snowflakes.
We built snowmen in the front and backyard. Later, we built an igloo, which has since become an ever-changing scene of many adventures with the boys. Call it make believe, I call it "make happy."
Went on our first ever snowy-forest-and-bow-and-arrow adventure. Frozen drips of water hung onto browned thorny bushes and the quiet mystery of snowed-capped withered daisies. There is no other way but to feel like you're part of the magic, and feel grateful for it. We were.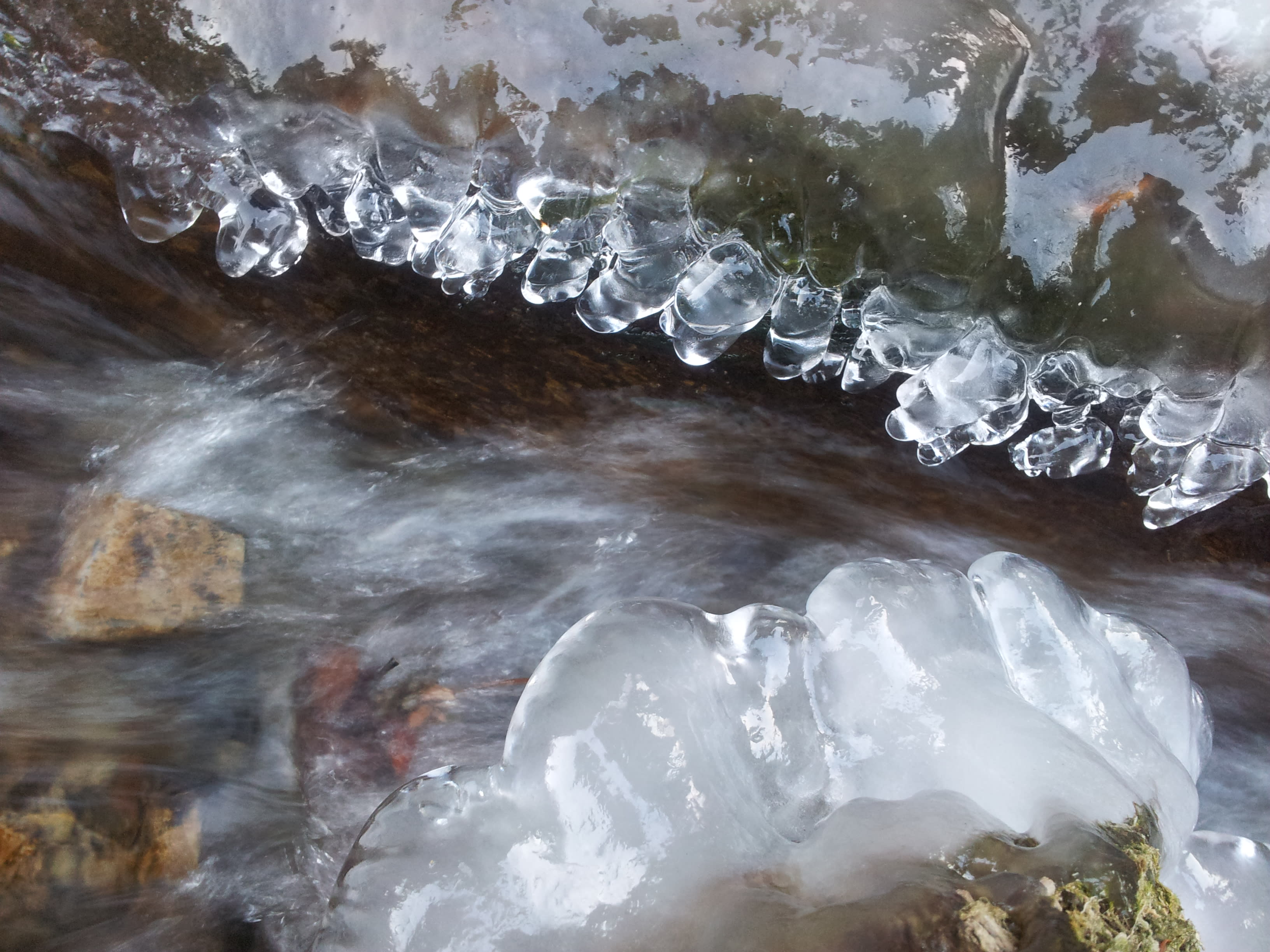 Went on a late night walk on a frozen lake that revealed the most amazing Milky Way
sparkling spectacle we've ever seen. Also memorable during that trip were my youngest son's foot fall into an ice hole and our car skidding on snow as we tried to drive away.
Went around another frozen lake, a day-time trip that included the following: sledding, finding animal tracks embedded in ice and bunny tracks in the woods, photographing frozen reeds from up close, losing mittens yet again and sending search parties to go back and find them. When you're six and 10 years old, that can only add to the thrill of walking on ice.
Went snow hiking in Kenna Cartwright and saw beautiful yellow swords of frozen grass festooned with an icy lace. Sun-kissed, too, just before another flurry started. Discovered parts of the park from where you see the whole city and then you see all those rolling hills, which by now I know are mountains of course, but their roundness is appealing and kind and I choose to endearingly call them hills.
Went cross-country skiing at night on the north shore riverbanks, sliding through thick new snow stretching for many quiet miles.
Listening to nothing but the whoosh of the skis and the snow hugging our booted feet ever so gently, a soft muffled crunch that makes the heart swell as you looked around at the sleepy city you once wondered if you could learn to love properly. I came to realize that you come to love a place by immersing in it. So I do.
Walked to the beautifully decorated Christmas house belonging to the "Christmas Lady." I am thankful for her sharing her magic realm with us. It was worth all the "it's-late-and-I'm-tired" whining, as well as the shoulder rides home and the frozen tips of the noses.  
Watched the northern lights dance their mysterious and colourful dance over distant snowy hills and behind thin curtains of clouds.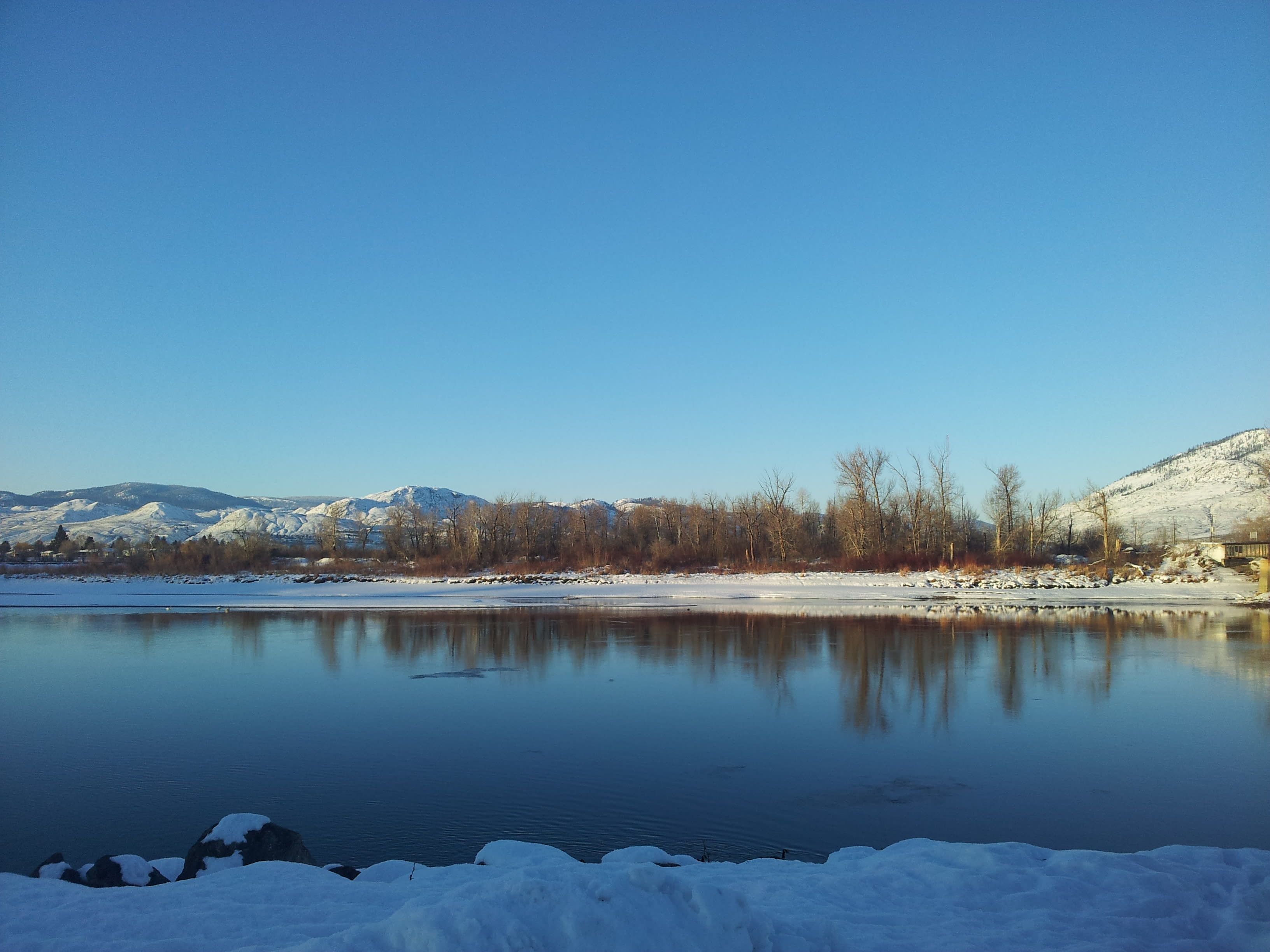 Feeling small but immensely grateful is a facet of being alive. Walked through a few more dancing snow blizzards on my way to cosy coffee shops downtown to meet the friends I have been given in Kamloops.
It's a ritual like no other, chattering joyfully over steaming coffee; memories enhanced by the snow and persistent enough to last through many winters to come.
So far my first winter in Kamloops has been magic. There's no other way to put it. The best thing about it is that there's quite a bit of winter left. I'm unequivocally spoiled. 
Guest Blogger: Daniela Ginta, MSc
Freelance writer
www.ThinkOfClouds.com
http://about.me/DanielaGinta