Kamloops Bold Awards
February 27, 2019
The Tourism Kamloops BOLD Hospitality Awards recognize Kamloops' greatest rockstars of hospitality from across the tourism industry. The awards are a tribute to frontline and the behind the scenes staff providing exceptional customer service that welcomes guests to our city and guarantees they keep coming back again and again.
Nominations have closed for 2019 - Check out the links below to see 2019's nominees!


KEY DATES
OCTOBER 31, 2018
Nominations Close
NOVEMBER 15, 2018
Nominee List Released
FEBRUARY 4, 2019
Tickets Go On Sale
FEBRUARY 27, 2019
Awards Reception, Valley First Lounge
  PRESENTING SPONSOR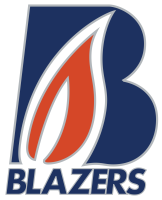 overall eligibility – criteria
Nominees must fulfill ALL standard category ELIGIBILITY CRITERIA to be
eligible for a Tourism Kamloops BOLD Hospitality Award.  When in doubt,
the decisions of the Tourism Kamloops BOLD Hospitality Award selection
committee will be final. All nominees MUST be employed by a company or organization located within the
designated eligibility area/boundary Kamloops city limits including up to 60km outside the
posted city limits. An application for variance may be considered by the awards committee.
Owners, CEOs, Presidents, Vice-Presidents, Executive Directors, Directors,
and General Managers are not eligible unless their role requires that they work
in a front-line capacity for 90% or more of their regular daily job.
 2017 Awards Highlights

2018 Award Sponsors