Industry
Tourism Kamloops is the lead organization in sharing the Kamloops story and inspiring a visit to our area. We want guests to be excited about a Boldly Unscripted adventure in Kamloops.
Kamloops' accommodation partners, attractions and businesses are driven by tourism success. Tourism Kamloops is here to ensure our stakeholders and partners have the tools and resources to ensure top-notch guest experiences.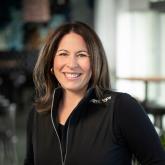 Monica Dickinson
CEO
monica@tourismkamloops.com
Monica is Tourism Kamloops' bold leader responsible for the strategic direction, community relationships, and tourism development.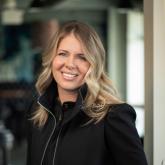 Lisa White
Director, CommunityDevelopment + Engagement
lisawhite@tourismkamloops.com
Lisa is your go-to for stakeholder relations, Golf Kamloops, corporate communications, tourism industry research/data, and how to get more involved with Tourism Kamloops.