The results of our annual Municipal and Regional District Tax (MRDT) survey are a strong indicator of our performance as an organization and the mindset of our valued stakeholders. I am thrilled to see that in 2021, we had our highest level of engagement to date, and the results demonstrate optimism and a move towards recovery amongst stakeholders. It goes without saying, our community must continue to rally around our tourism industry as challenges and uncertainty prevails. These indicators; however, are a testament to the value and service we provide to our industry and community and I look to the future with enthusiasm.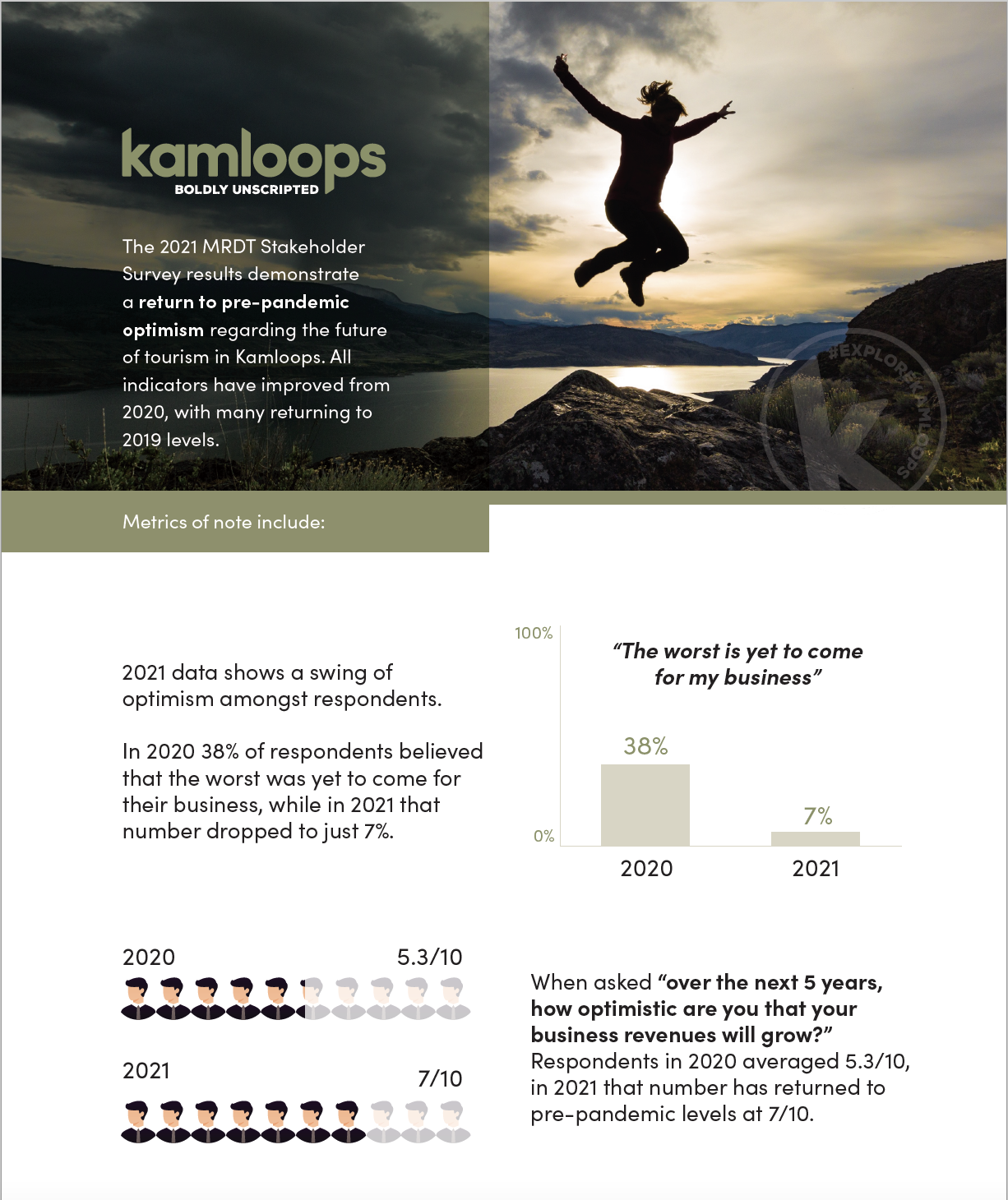 The 2021 MRDT Stakeholder Survey results indicate a return to pre-pandemic optimism regarding the future of tourism in Kamloops. All indicators have improved from 2020, with many returning to 2019 levels. 
Metrics of note include:
2021 data shows a swing of optimism amongst respondents. In 2020, 38% of respondents believed that the worst was yet to come for their business, while in 2021 that number dropped to just 7%.
When asked "over the next 5 years, how optimistic are you that your business revenues will grow?", respondents in 2020 averaged 5.3/10 and in 2021, that number has returned to pre-pandemic levels at 7/10.
Overall satisfaction with Tourism Kamloops increased to a three-year high at 8/10.
Overall satisfaction with Tourism Kamloops' use of MRDT funds remained consistent with 2020 results, at 7/10. 
In 2021, destination development, event production, community planning and local tourism advocacy were identified by stakeholders as desired priorities for Tourism Kamloops.
These results align with the Tourism Kamloops strategic planning process and goals related to destination development, advocacy, and continued marketing support for stakeholders. This plan is foundational in everything we do as an organization and the role we play as a leader in the community.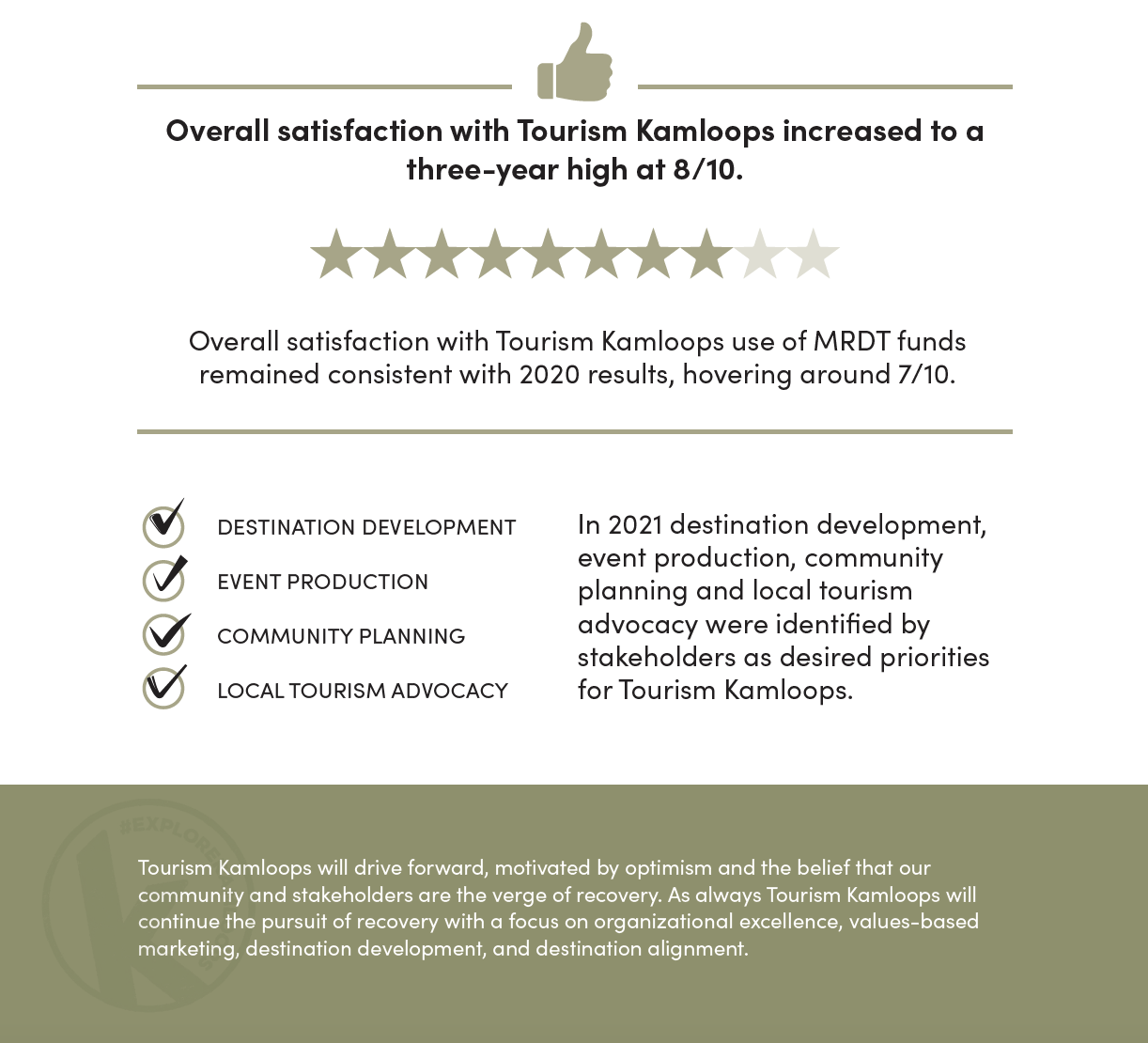 These results continue to serve as an opportunity to reflect on the past and to better inform our path forward. I view this essential feedback as an opportunity to evaluate how we can do better, and how we can ensure we are positioned as a must-visit destination far into the future. We will not shy away from tough conversations and I am thrilled to see that so many of our industry partners and stakeholders have taken the time to communicate their feedback to our team.
Tourism Kamloops will drive forward, motivated by optimism and the belief that our community and stakeholders are reopening with recovery in mind. As always, Tourism Kamloops will continue the pursuit of recovery with a focus on organizational excellence, values-based marketing, destination development, and destination alignment.
Thank you to everyone who took the time to complete the 2021 MRDT survey. Your contribution and feedback are invaluable to our strategic planning process, ensuring we can better support our community.