Tourism Kamloops is committed to being a transparent, data-driven organization. As part of this commitment, we have partnered with Symphony Tourism Services, and Klevr Places, to develop a comprehensive monthly report to stakeholders. This report will strive to provide a monthly snapshot of tourism related metrics, benchmarked for a context where possible, that matter to our local tourism operators and industry stakeholders.  
The monthly data update will include: 
YKA arrival data 
Average visitor spending data 
Accommodation and ADR data  
Travel trade data  
Regional updates and context  
Tourism Kamloops marketing data  
Employment data  
Provincial context  
Tourism Kamloops' comprehensive data reporting is designed to support regional operators and industry stakeholders as they make decisions for their businesses and operations. Did we miss something? Is there something you would like to see included in this report? Email us at lisawhite@tourismkamloops.com.  
Data included in this report is pulled from a variety of trusted sources including CBRE, STR Reporting, Stats Canada, Go2HR, Destination Canada, the Kamloops Airport, and more. As it takes some time to review and synthesize reporting and data, reporting will require a 60-day processing window, which is why this report is reflective of February 2023 data.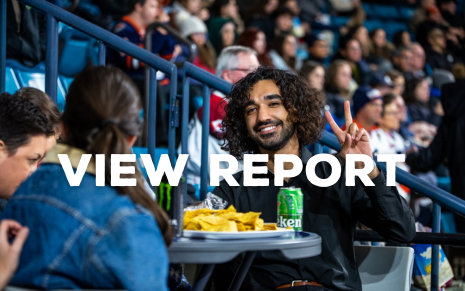 Tourism Kamloops is committed to continuing to support our stakeholders with data and reporting that is relevant to their businesses and operations. As an organization, we believe that every decision we make must be informed by accurate and relevant data and we want to be transparent with that information.