Why Staycation
In a "normal" year, Kamloops plays host to numerous tournaments, bonspiels, and competitions which results in busy local restaurants, increased retail activity, and elevated visitation at our attractions and other visitor-related amenities and services. The absence of the normal "visitor" has certainly left a deafening mark on the tourism industry in Kamloops this past year. All that said, with provincial travel restrictions in place and recommendations for residents to stay local, Kamloopsians are looking for any sense of adventure or change of scenery. They are craving an escape from the walls of their home… a staycation.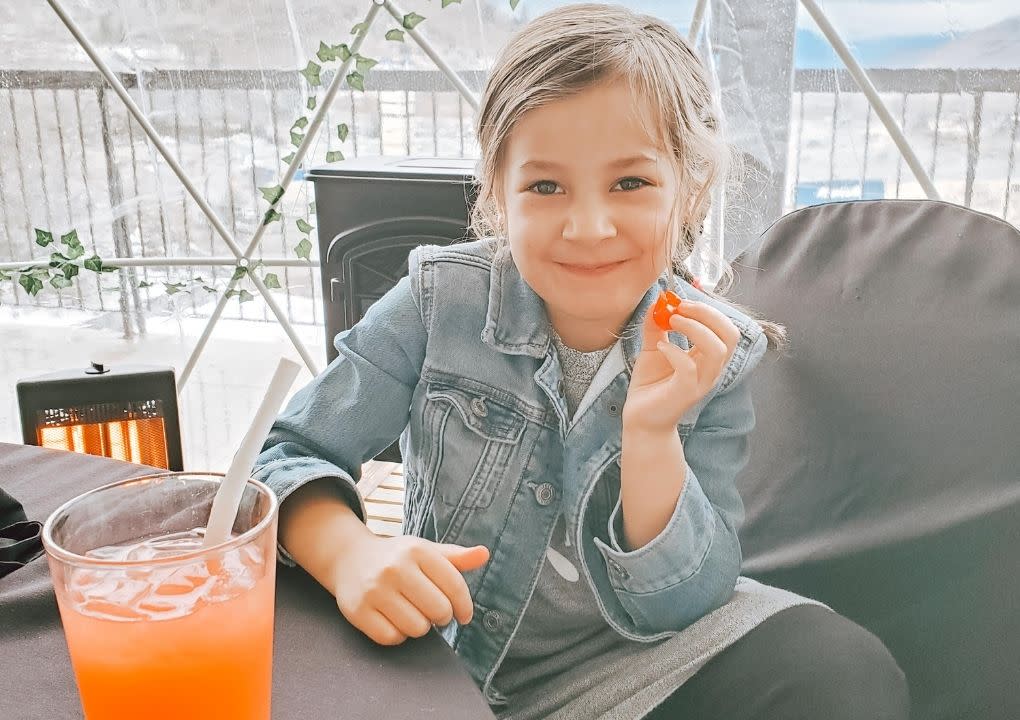 The Strategy
Feeling this urgency for a local distraction, Tourism Kamloops launched a staycation campaign. Recent Valentine's Day and Family Day holidays presented the perfect opportunity to entice locals to pack their bags for a night away in their own town. The new Travel Deals section on tourismkamloops.com provided a user-friendly platform to inspire "staycationers" delivering incredible savings and packages from local tourism partners. 
OBJECTIVES:
Drive staycation awareness
Inspire locals to explore Kamloops
Increase hotel room stays
CAMPAIGN TACTICS:
Content contained a mix of organic and paid social posts, influencer partnerships, blogs, Google search and display ads, and travel stories. Aligning with this campaign, ongoing promotions of local experiences were highlighted through the Luv'n the Loops platforms. 
KEY MESSAGES:
Private pool times, movie nights and memories
Say goodbye to vacuuming and cooking… at least for a few days
Treat yourselves to a Valentine's Day Kamloops staycation this year
BLOGS + LANDING PAGES: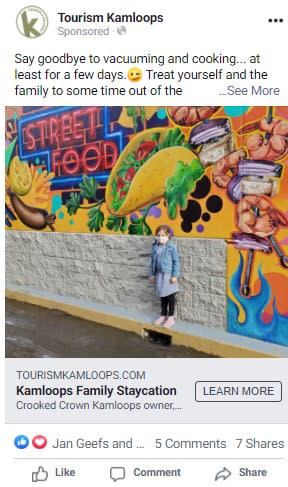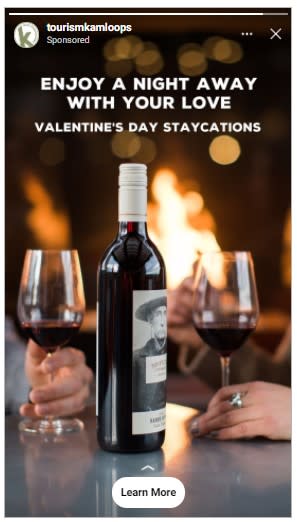 TRAVEL STORIES
Travel stories are curated Instagram stories that can be displayed on channels such as Google search, Facebook, tourismkamloops.com, hellobc.com, and additional tourism partner websites. Stories highlighted ideas for Kamloopsians to enjoy activities locally for Family Day and Valentine's Day, including staycations.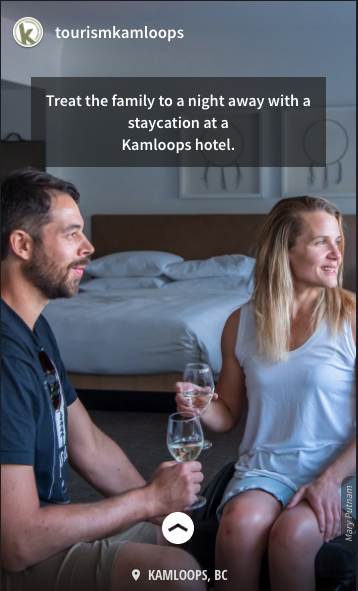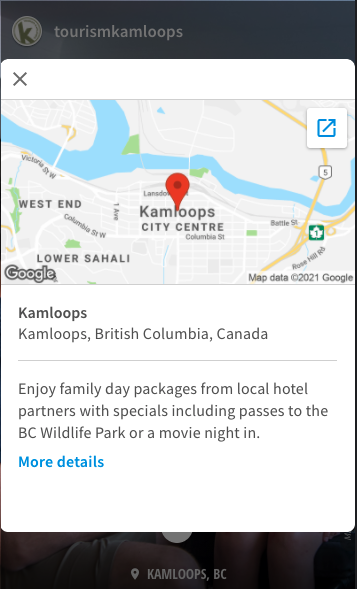 The Results
While provincial travel restrictions remain, we will continue to encourage and promote staycations to Kamloops residents. 
Campaign results to date: 
14,983 Travel Deals Page Views
550+ External link clicks/phone calls
489,000 Impressions (# of times posts were seen) on Facebook and Instagram
416 Travel Story views
734 Engagement (likes, comments, shares, saves, link clicks) on Facebook and Instagram
182 Page Views on Winter Date Blog
796 Page Views on Kamloops Staycation Blog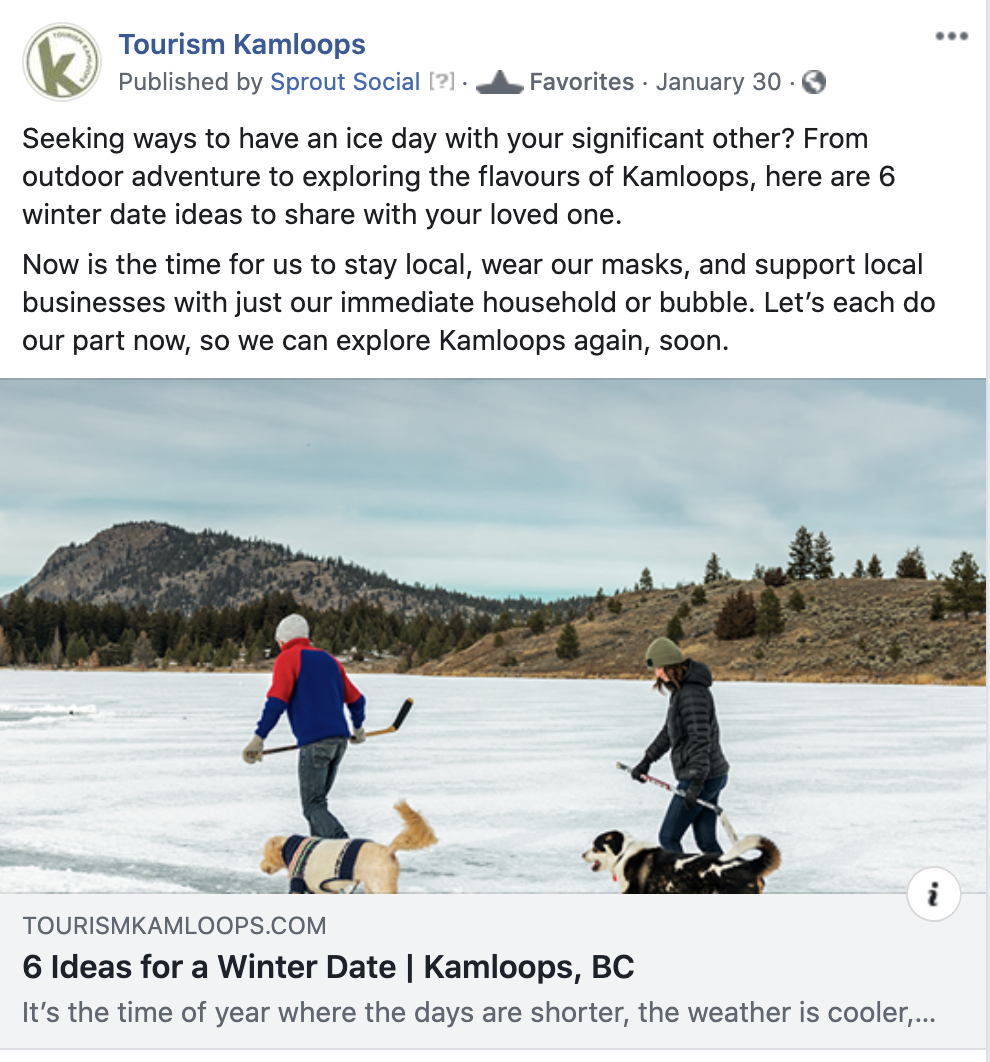 Campaign feedback has been trickling in. Kamloops families are embracing the opportunity for a night away, indulging in all the fun that a hotel stay and local experiences can offer: 
"Thank you TK for your great promotions or we never would have known about this."
"How do you book this?"
"I legit called the Thompson today to inquire lol."
"OMG, I want to do this!"
"Looks nice! Thank you, did not realize they had an indoor pool."
With spring break soon approaching, there is still time to present a great staycation package. Tourism Kamloops can help you connect with other tourism partners to bundle with an experience/restaurant/tour operator and promote a package on our Travel Deals section. Drop us a line and we'll be happy to give you a hand. Email jordan@tourismkamloops.com.