Tourism Kamloops is thrilled to share the positive outcomes of our 2022 economic impact reporting. The data reveals strong indicators that demonstrate continued visitor and spending growth, transitioning from post-pandemic business recovery to future resilience. In this blog post, we will delve into the key highlights and shed light on our renewed focus for 2023.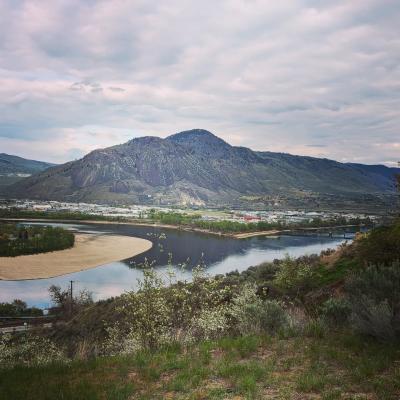 2022 Economic Impact
The impact of tourism in Kamloops continues to grow, as demonstrated by the return of consumer demand to pre-pandemic levels.
Throughout the calendar year of 2022, an estimated 1,956,900 visitors chose Kamloops as their destination, solidifying its reputation as one of the most sought-after tourist spots in British Columbia.

This figure includes approximately 830,000 overnight visitors who stayed in commercial accommodations and 870,000 day visitors who explored the city's attractions and amenities.
These visitors made a significant financial contribution to our community, directly spending $310 million in Kamloops.
74% of this revenue can be attributed to travelers who opted for commercial accommodations.
Beyond the local impact, Kamloops tourism generated $522 million in total economic impacts for the British Columbia economy.
Tourism in Kamloops contributed $81 million in taxation (municipal, provincial, and federal).
Tourism supported the employment of 2,800 individuals in Kamloops during the same period.
Renewed Focus for 2023
Building upon the success of 2022, Tourism Kamloops is entering 2023 with a renewed focus on industry resilience - priority off-peak marketing, destination and experience development, and a strategic winter events strategy.
Industry Resilience
With the confidence gained from strong industry performance in 2022, the tourism industry in Kamloops has transitioned from recovery to resilience. Early season indicators for 2023, however, show a softening in bookings and visitation compared to the same period in 2022. As such, we are carefully monitoring the effects of rising gas prices, inflation, potential environmental factors, and the positioning of other destinations to ensure Kamloops remains a priority destination for our target markets. Moreover, Tourism Kamloops continues to advocate for a greater commitment to the tourism industry at all levels of government, emphasizing the value this important industry brings to our community.
Destination Development
Destination development is a top priority for Tourism Kamloops, ensuring continued growth in visitation and positive economic and social impacts on our residents. By doubling down on destination development strategies, Tourism Kamloops aims to attract the right visitors who align with our community's values and aspirations. Additionally, a new Winter Events Strategy is being developed to support the industry during off-peak months, reducing the peaks and valleys of visitation directly contributing to industry resiliency.
Data-Driven Decision Making
The 2022 economic impact reporting is part of Tourism Kamloops' broader data-driven strategy. Carefully analyzing the numbers, we gain a deeper understanding of the importance of consistent non-resident spending in our community. This focus on ongoing research serves as a benchmark for industry growth and expansion. With this data in hand, Tourism Kamloops and aligned stakeholders can develop strategic plans and outlooks, fostering industry development and positioning the destination for sustained growth.
Tourism Kamloops is celebrating the impressive growth in economic impact achieved in 2022, thanks to the unwavering support of our stakeholders and community. We remain committed to leveraging data-driven decision making to uncover valuable insights and advocate for the tourism industry. Looking ahead, our focus on industry resilience, destination development, and strategic event planning during off-peak months will enable us to shape a thriving and sustainable future for Kamloops tourism.
Stay tuned for more updates as we share this data through speaking engagements, stakeholder communications, and LinkedIn. Together, we will continue to build Kamloops as a premier destination for visitors from near and far.