It is difficult to open any social media platform, turn on the news or simply grab a newspaper and not hear about the devastating effects of COVID-19. There is no industry harder hit than the global tourism and hospitality sector.  The good news is, we are not alone…the bad news is, it is international and effects all markets, COVID does not discriminate, we are all vulnerable.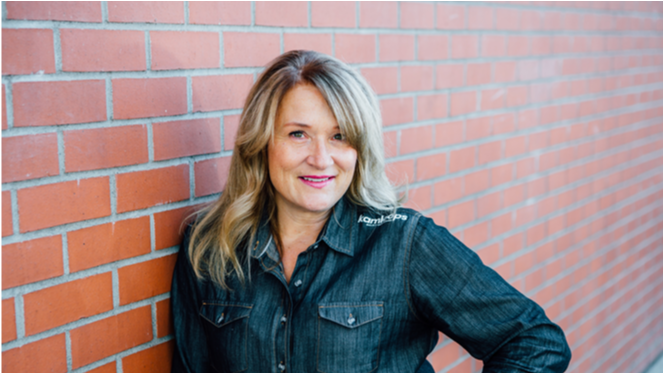 There are traces of good news coming forward, as we are beginning to elevate beyond the noise and begin thinking ahead towards the "Next Normal".
We are a resilient sector, we have had to be, as this is not our first rodeo.  Historically, our industry has been effected by many international natural and man-made events.  H1N1, SARS, Gulf War, 9/11 even volcano eruptions. As an industry we come together and have always come out the other side better than before.  The statement "we are in this together" has never rang more true.
We are learning by those destinations that are already in recovery, we are being supported by multiple government programs and our communities are banding together to help all we can, however we can. COVID-19 knows no boundaries and has no limits, more than ever we need to draft behind our industry leaders such as Destination Canada and Destination BC.  Our collective efforts will see us through this historic time, but we must be diligent, willing to pivot and let go of traditional thinking and models that are no longer relevant.
There is positive news, brand loyalty is now more important as consumers are leaning into those they trust.  Canada's global tourism brand has moved from 13th spot to 9th on most desirable destinations to visit.  Travellers are seeking out safe, clean, beautiful spaces to reignite their travel adventures.  Canada is that trusted brand, British Columbia is that trusted brand and all the work we have undertaken over the past few years has elevated Kamloops as a trusted brand. 
Our passions speak to our drive markets, inviting guests to enjoy our wide open spaces, crowd-free experiences, safe, clean, friendly and something different….BOLDY UNSCRIPTED. Mountain biking, fishing, hiking, touring by car or motorcycle, golf, and our wine and ale experiences, all speak to safe, controlled experiences.
Thinking in Phases
Planning for recovery is not an exact science, but what the experts seem to agree on is a phased approach to welcoming visitors back into our destinations.
Currently in Phase One we are in "Lockdown" with limited movement and only when necessary.
The Second phase of recovery is anticipated to be "local", where we will begin to see our community move and re-engage.
The Third phase is "local regional," ,meaning day trips from folks within our immediate area, coming to reconnect with businesses, friends and relatives.
The Fourth phase is more "regional" visitation, where we may see overnight visits from within our province and potentially cross provincial.
The Fifth phase would be "national" opening up domestic flights for those longer distance travellers, who may spend longer durations in multiple centres.
The Sixth phase would be the eventual return of our "international" guests. 
Recovery
It is anticipated that international may not return until there is a vaccine or treatment in place and we may not be back to normal levels of international visitation for several years. The recovery phases spell out widely accepted theories that will provide us some direction allowing us to begin to put plans together.
The good news is, Kamloops is extremely well positioned for initial recovery, putting us ahead of many more traditional popular destinations. We believe now is a great time to take advantage of some of the programs that are being offered and get ready for company.
Interest free loans with incentives to payoff and retain $10K maybe an interesting way to do some upgrades and investments to your business. We are here to help, there will be many training opportunities coming up and now more than ever it is a great time to elevate your social media and digital skills. We know folks are turning to social media with astounding increases, engagement up over 50% across multiple platforms.
Kamloops will be an attractive first destination to many wanting to venture out while mitigating personal risk.  Tourism Kamloops is doing our part to keep our city top of mind for when the travelling public are once again free to explore.
Now is the time to work together to elevate our destination, our businesses and services offered.
Stay safe, healthy and reach out to us, we are here to help,
Explore Kamloops….Soon!
Bev