Tourism Kamloops created Luv'n the Loops to inspire and activate Kamloops residents as tourism advocates and ambassadors. To build awareness for Kamloops' visitor economy, Kamloopsians were challenged to share three things to do any day of the year. This blog explains the program background and how our podcast, digital passport, and BOLD Street Team ambassadors work collectively to honour and celebrate Kamloops' tourism industry in unique and surprising ways.
Background
From March 2019 to February 2020, Tourism Kamloops toured over 300 Kamloopsians throughout the city on Luv'n the Loops mystery tours to experience three new – or rediscovered - adventures each month. We partnered with over 65 Kamloops businesses to deliver a fun, engaging and highly entertaining itineraries. Who knew spending an afternoon with a brew master, art curator, and fly-fishing guide all contributes to a thriving visitor economy? In the program's second year, we wanted to connect to a wider resident audience. The mystery tours have evolved into our newly launched Luv'n the Loops Passport - a digital platform easily accessible to all Kamloops and BC residents with the continued goal of featuring amazing tourism experiences and creating passionate ambassadors, one stamp at a time.
Luv'n the Loops Passport
The Luv'n the Loops Passport is a free, digital passport with promotions at 30+ businesses accessible to both Kamloops and BC residents until June 2021. Developed in partnership with Kamloops This Week Digital, the passport delivers an innovative solution for self directed exploration.
Create your account here
Scan the unique QR code at participating passport locations
Receive a discount and collect stamps to be entered to win prizes year-round
To reward passport users, there are seasonal contests with prize bundles showcasing local businesses. Passport users have until October 15, 2020 to collect 5 stamps to automatically enter the Fall Contest.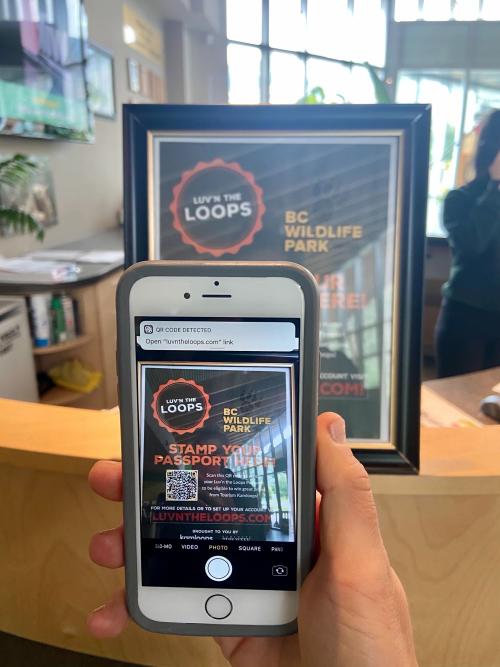 Podcast
On the Luv'n the Loops Podcast, we chat with Kamloops tourism movers and shakers. Produced in partnership with RadioNL, these weekly interviews take listeners behind the scenes to hear from passionate operators and service providers. From Karen Hayes, Customer Service Agent at WestJet, to Greg Unger, Manager at the Kamloops Regional Farmers' Market, we shine a spotlight on folks that make our tourism experiences remarkable in Kamloops. Tune in to RadioNL on Saturday mornings at 8am for the latest podcast. Podcasts are available for download the following Wednesday on Spotify, iTunes, and Spreaker.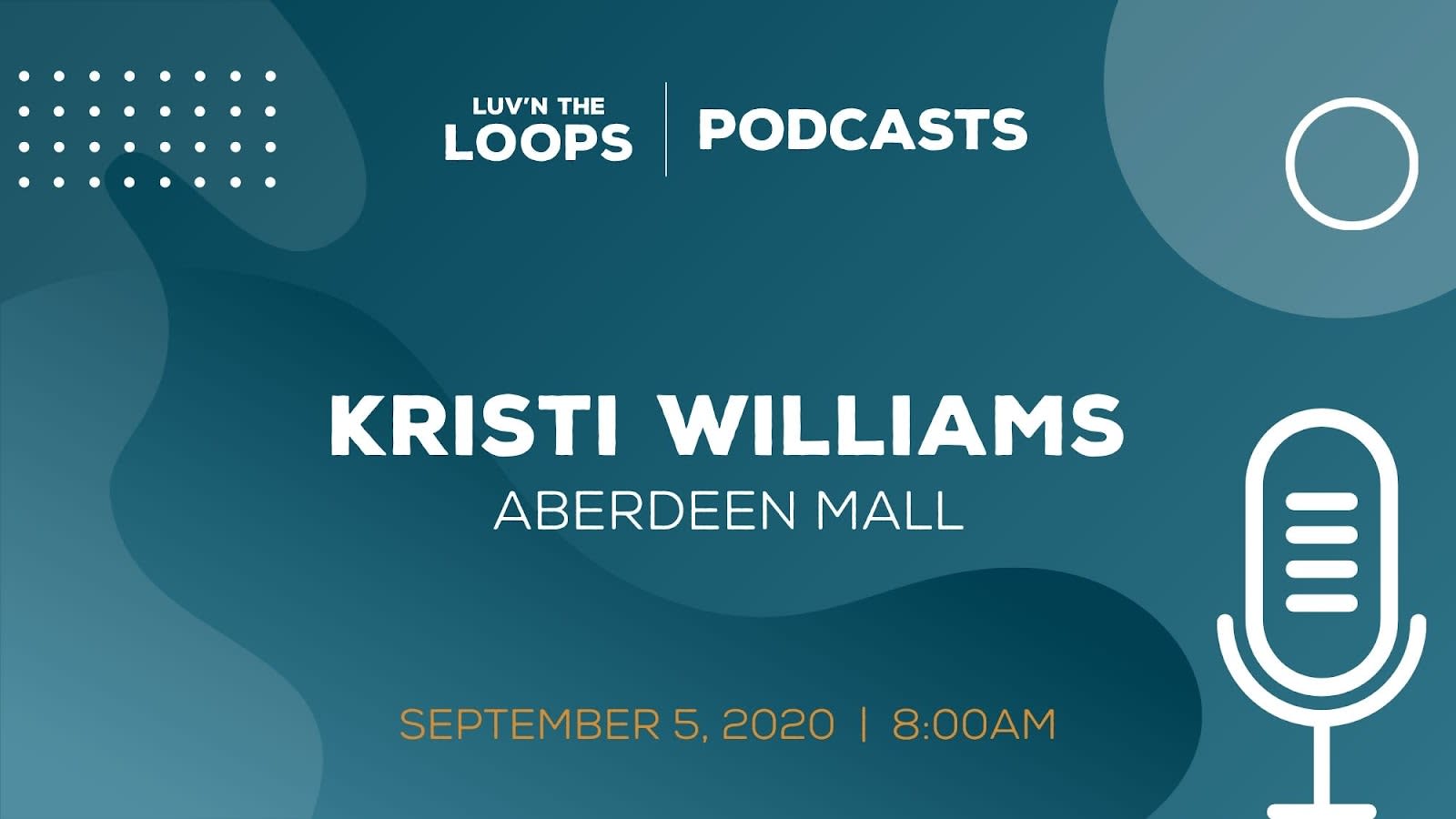 BOLD Street Team
The BOLD Street Team popped up with an innovative mobile visitor centre this summer to interact with visitors at key locations throughout the city. Our team takes visitor services seriously and continuously works to inspire visitors to explore more and stay longer. Interactions at the mobile centre are meaningful and help to create the best experience possible for Kamloops visitors. Adding to their deep knowledge of the city and our diverse tourism experiences, the team also provides maps, brochures, and local recommendations to in-destination visitors. The BOLD Street Team is always engaged and available to help. We respond to texts, calls, emails, comments and messages on social media, as well as in-person requests during pop-ups.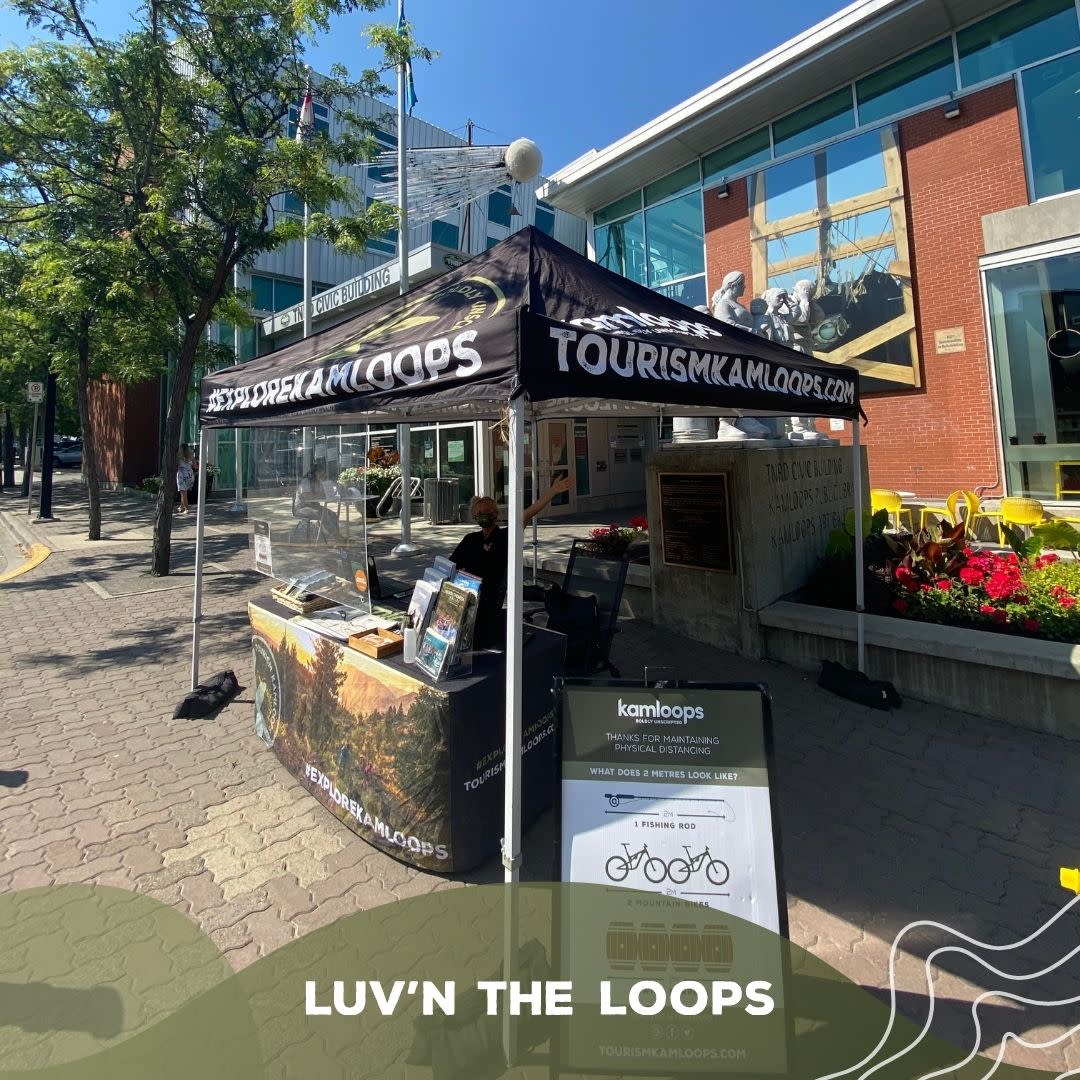 @LuvnTheLoops
Luv'n the Loops has official Facebook & Instagram pages that feature the passport, podcast episodes, BOLD Street Team insights, contests, and more.
Follow along and share your Kamloops adventures by tagging @LuvntheLoops or using #LuvnTheLoops for a chance to be featured.