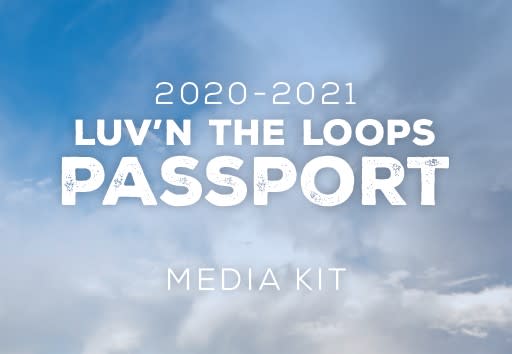 Tourism Kamloops, in partnership with Kamloops This Week, presents the 2020 - 2021 Luv'n the Loops Passport
What is the Passport?
The Luv'n the Loops Passport is an online marketing program featuring Kamloops tourism-related businesses to promote their experiences and offerings locally. Businesses will provide a discounted offer to residents encouraging them to visit your location and participate in your experience. For example – Buy 3, get 4 admission to you business | 2 for 1 appetizers | 50% off attraction pass
Objective – The Passport is intended to reignite the Kamloops tourism economy and encourage supporting local businesses while providing incentives to residents to experience Kamloops tourism offerings and explore their city.
Passport Audience – Kamloops residents (+100km)
Website – www.luvntheloops.com will provide a web-based portal for the Luv'n the Loops Passport. All business offers will be loaded to the site and, as residents engage with the offers by scanning a QR codes at participating businesses, a stamp will be issued, and offers will be redeemed and completed.
Contest Mechanics – Residents will be able to see the stamps collected and once a certain amount of stamps have been collected, they are able to submit their stamps to be eligible for prizing. Prizes will be issued at certain periods from July 1, 2020 - June 30, 2021 to incentivize resident passport participation.

Prizing Opportunities
Prizes will be awarded to select passport users in August 2020, October 2020, January 2021, and April 2021. Tourism Kamloops will be directing marketing resources to promote the prizing component of Luv'n the Loops. Showcase your business by contributing your products & services to the seasonal prize package. Connect with Angie Halas for more details.
Book your Spot Today | $199 per business
Sales Deadline is June 26, 2020
Contact: