There are over 30 partners in the 2020/21 Luv'n the Loops Passport ranging from accommodations to restaurants to arcades. This blog outlines frequently asked questions, explains how the digital passport works, what to expect when customers inquire, and a social media kit to amplify your digital presence.
How the Passport Works
Users create a free account at luvntheloops.com
Log into account when visiting passport businesses
Scan the unique QR code
Receive a digital stamp & special promotion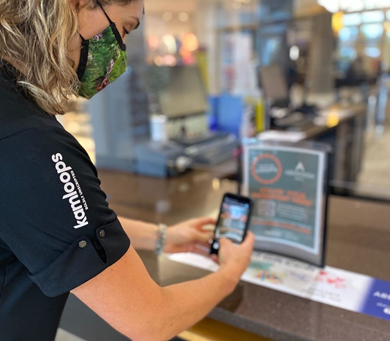 What to Expect When Customers Arrive
We want to ensure that all users have memorable and simple experiences with their passport, regardless of the attraction or time of year.
Ask the guest to go to luvntheloops.com
Log in, or create, an account
Click Menu in the top right corner
Click Your Passport
Click Scan a Stamp
Using your smartphone's camera, scan the QR code on the Luv'n the Loops Poster
The customer receives a digital stamp and your team provides the passport promotion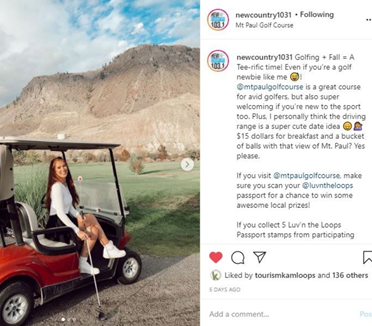 Social Media Tips
Here are some social media tips to amplify your content on Facebook and Instagram.
Tag @LuvnTheLoops so we can easily share your content in a timely way
Use #LuvnTheLoops in your social posts to show your content to a provincial-wide audience
Create an account and take your team to explore 2-3 passport businesses to experience it from a customer's point of view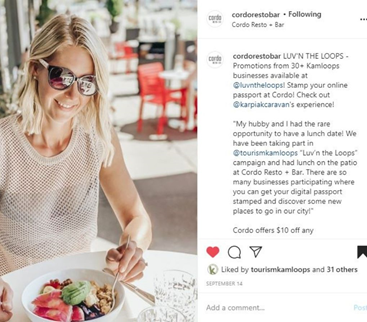 Prizes & Grand Prize Giveaways
To incentivize passport users, there are social media giveaways and seasonal contests to promote ongoing participation.
Social Media Giveaways
There are regular giveaways on the Luv'n the Loops Facebook & Instagram accounts. The social giveaways are short contests that range from 2-7 days to engage with our digital audience. Prizes are donated from local businesses and valued between $50-$100.
Seasonal Prizes
To promote year-round participation, there are seasonal prizes that reward passport users who scan the minimum amount of QR codes to enter to win incredible staycations valued over $650. Key dates for seasonal prizes include:
October 31, 2020 – Fall Contest Ends. Passport users who collect 5 different stamps by October 31 are automatically entered to win the Fall Prize Giveaway valued at $650.
November 15, 2020 - January 15, 2021 – Winter Contest. Passport users who collect 10 different stamps by January 15, 2021 are automatically entered to win the Winter Prize Giveaway.
February 1 - April 30, 2021 – Spring Contest. Passport users who collect 15 different stamps by April 20, 2021 are automatically entered to win the Spring Prize Giveaway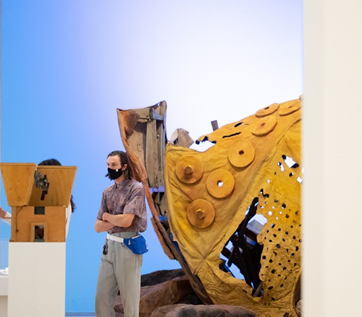 Questions or Comments
If you would like to change your passport promotion, have questions, or are interested in joining the Luv'n the Loops Passport program, please email angie@tourismkamloops.com.
---