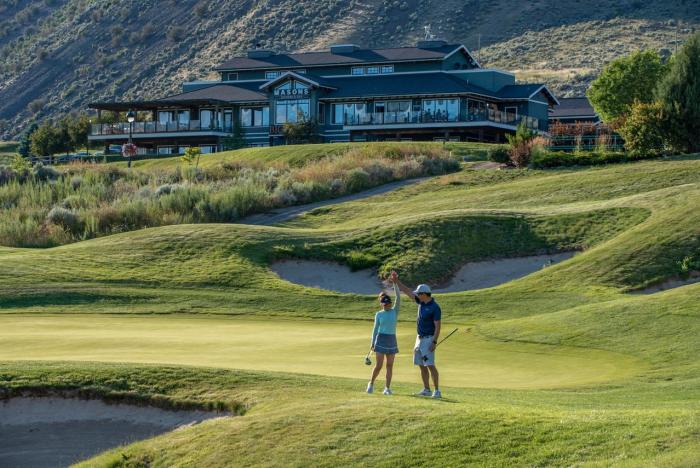 With cooler weather and shorter days, you may be chasing daylight and weekends, but  dedicate an entire weekend for a daytime date. Whether it's your third date or thirtieth anniversary, here are 5 ideas for the ultimate weekend date using your Luv'n the Loops Passport in Kamloops. 
Scott's Inn & Family Restaurant
On any given weekend, you can people-watch for visitors, and young families filling Scott's Inn & Family Restaurant with banter and stories. In a time crunch? Call ahead, place an order for takeout, and enjoy at Prince Charles Park across the street with your date.
The Scott's Loaded Omelette and Veggie Benny are crowd-pleasers and are equally delicious as take-out items.
Passport promotion*: Buy 1 breakfast, get the 2nd breakfast 50% off.
Campbell Hills Guest Ranch
Tucked amongst lakes, grasslands, and cattle-ranching country, lies Campbell Hills Guest Ranch. Owners, Martin & Bernadette Creutz Lechleitner, moved to Kamloops over 20 years ago from the Netherlands and opened the ranch to guests in 2014. They're passionate about guests' wellness, their connection to the land, and healthy horses.
Once you're properly matched with a sure-footed horse, saddle up and tour the 160-acre ranch on horseback during a guided trail ride. 
Passport promotion*: Receive 20% off all scenic trail riding packages (morning, afternoon, or full day experiences) in summer & fall 2020.
Big Horn Golf & Country Club
After a morning in the grasslands, head west and cross the South Thompson River for a round of golf at Big Horn Golf & Country Club. Experience natural sand dunes, bent grass fairways, and desert-like views as you tee-off from this 18-hole course. Don't be surprised if a Big Horn Sheep observes your swing from a nearby bunker. 
Passport promotion*: 2 for 1 Prime Time Rates.
Cordo Resto + Bar
Located in the Delta Kamloops, Cordo Resto + Bar offers a seasonal, streetside patio and indoor lounge with a regionally-inspired menu. 
Reflect on the day's adventures - from brunch to the ranch to the green- by sipping local wines, savouring charcuterie, or sampling a craft gin flight.
Passport promotion*: Receive $10 off when you purchase a charcuterie board & bottle of wine from the Kamloops Wine Trail.
KABU
Call it a night and travel home safely with KABU, Kamloops' newest ride-hailing service.
Passport promotion*: Complete 5 ride-hailing trips with KABU & qualify for a random monthly draw to win a $100 gift card.

Click here to create a free Luv'n the Loops account to access promotions & prize opportunities until June 2021. This season, please travel responsibly by bringing appropriate personal protective equipment such as face masks & hand sanitizer, and limiting group sizes during your local adventures.
*Please note that businesses may have blackout dates with discounts and may be modifying their products & services to follow health protocols at this time.