For Immediate Release
February 16, 2021 – Local mountain bike enthusiast and passionate amateur photographer, Kaleb Trozzo, is the winner of Tourism Kamloops' Adventure Photo Contest. The Adventure Photo Contest, a first for Tourism Kamloops, launched December 18, 2020 for 5 weeks seeking amateur snaps of Kamloops adventure experiences. Trozzo's entry was one of 275 photo submissions that spanned Kamloops' diverse outdoor activities including mountain biking, hiking, fishing, snowshoeing, skiing, and paddling.
"Mountain biking is where photography started for me," says Kaleb Trozzo when asked about his photography journey. "My friends and I were always out on local trails riding and I decided to bring my camera one day. 15 years later I still love shooting photos. I get the same butterflies uploading a photo to Instagram and I hope when other people see my images, they get excited too!"
An expert judging panel selected the winning submissions. Kamloops photographers Mary Putnam, Peter Olsen, and Tamra Jaeger made their decisions aligning their professional foundations with the contest criteria. Criteria for selecting the winning photos was based on:
Tourism Kamloops' photography brand guidelines
Showcasing Kamloops' unique topography
Individuals photographed were following safety protocols: helmets, life jackets, proper footwear.
Images were taken on designated trails, did not interfere with private land, and in publicly accessible areas.
Images were to be taken in the last year.
"I was honored to be chosen for the judge's panel alongside Peter and Tamra," noted photographer Mary Putnam. "I was wowed by the number and quality of photo submissions - a testament to how much our locals love to get outside and showcase the opportunities to explore this beautiful place we call home."
The contest provided a collaborative opportunity to procure imagery to be considered for future Tourism Kamloops digital marketing campaigns. "We love seeing our destination through the eyes of our residents. Many of the photo submissions portray why we choose to live, work and play in Kamloops while capturing our bold and unscripted moments," adds Monica Dickinson, Director of Industry Relations & Communications for Tourism Kamloops. The contest drew significant attention reporting over 82,000 impressions on Tourism Kamloops social channels and 1,442 webpage views.
The three top photos were awarded gift certificates from True Outdoors:
1st Prize – Kaleb Trozzo ($700 GC)
2nd Prize – Brent Gill ($350 GC)
3rd Prize – Erin Vieira ($150 GC)
For more information on Tourism Kamloops, visit tourismkamloops.com.
-30-
Media Contact:
Monica Dickinson, Director – Industry Relations & Communications
Tourism Kamloops
Cell: 250.819.0151 | Email: monica@tourismkamloops.com  
#1 - Kaleb Trozzo
$700 Gift Certificate
#2 - Brent Gill
$350 Gift Certificate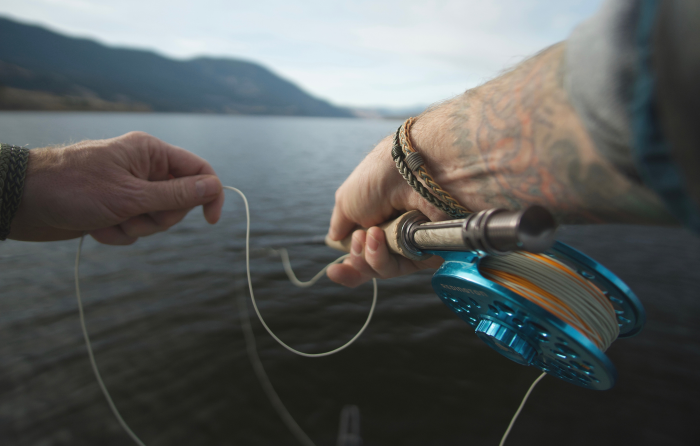 #3 - Erin Vieira
$150 Gift Certificate