For Immediate Release
May 18, 2021 – Kamloops City Council has approved a proposal for Tourism Kamloops to conduct a community tourism pilot project in Riverside Park for summer 2021.  The proposal outlined an introduction of commercial activity including recreational sport equipment rentals and coordinating food and beverage services using mobile food trucks. All rentals and services will be conducted at the inactive concession site in Riverside Park.
"COVID-19 has had an incredible impact on our city, our residents, our businesses, and our economy. This initiative provides a swift and economical opportunity to enhance and elevate one of our City's largest assets. It activates a popular and well-loved gathering space, and it supports eight (8) recommendations outlined in the Mayor's Task Force on Economic Recovery and Renewal," says Beverley DeSantis, Tourism Kamloops CEO.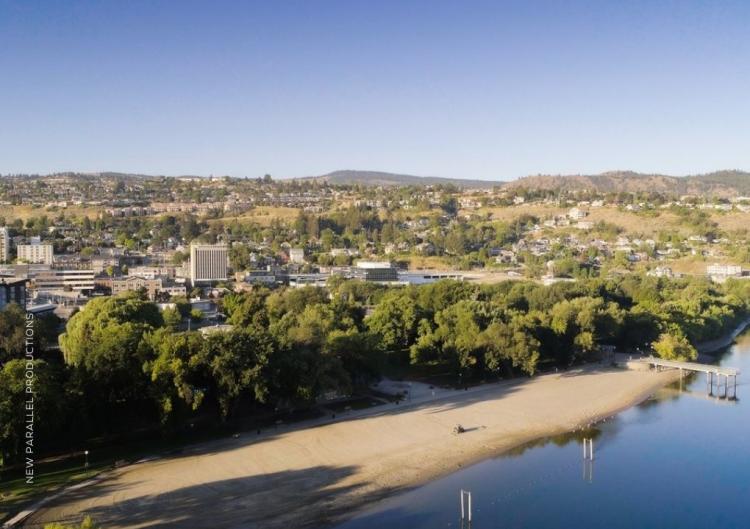 The Riverside Park Tourism and Community Pilot Project aligns and delivers an ACTIVE, HEALTHY, and VIBRANT solution to an inactive building. This project serves our community – from residents to businesses - in the following ways:
Provides our residents with a fun, safe, and accessible staycation option. Stay Local. Support Local!
Promotes a healthy and active lifestyle for residents offering low-cost opportunities to try new experiences.
Enhances a popular city gathering place for residents and visitors – a premier destination within the city.
Addresses the tourism industry's mandate for destination and experience development elevating our destination's attractiveness and competitiveness.
Provides a location for new tourism entrepreneurs and experience providers to connect with residents and visitors.
Contributes to a vibrant, proactive, innovative, and inclusive economy supporting urgent and much needed pandemic recovery for our businesses.
"Our Tourism Kamloops team is excited to partner with the City of Kamloops on this pilot project. This initiative will be a great kick-start to our summer season offering new and exciting activities that serve both our residents and our visitors once safe to welcome them back," adds DeSantis. "Residents and visitors can now access various rentals to enhance their park visit. Equipment such as bocce balls, pickleball racquets, kayaks, e-bikes among others will be available for rent and loan from this site."
"This is an ideal time to introduce recreational equipment rentals to residents and visitors who would not normally be able to access this type of service in Riverside Park. The pilot project will increase the activities available and will generate additional business for the local tourism industry," said Sean Smith, Business Operations and Events Supervisor for the City of Kamloops.
Details to follow on opening dates and hours of operations. For more information on Tourism Kamloops, visit tourismkamloops.com.
 
-30-
Media Contact:
Beverley DeSantis, CEO
Tourism Kamloops
Cell: 250.517.9094 | Email: bev@tourismkamloops.com