Four-episode YouTube series, titled "Kamloops, Who Knew?", invites travelers to enjoy spontaneous fun where the Thompson Rivers meet.
For Immediate Release
September 26, 2022 - Kamloops, BC - Tourism Kamloops is collaborating with self-identified "professional leisure athlete" and comedian, director and screenwriter Katie Burrell on a new YouTube series debuting Monday, October 3, 2022. The series, titled "Kamloops, Who Knew?", features Katie Burrell and Tom Hill who play a 30-something couple exploring the city of Kamloops each season, deepening their relationship with every episode.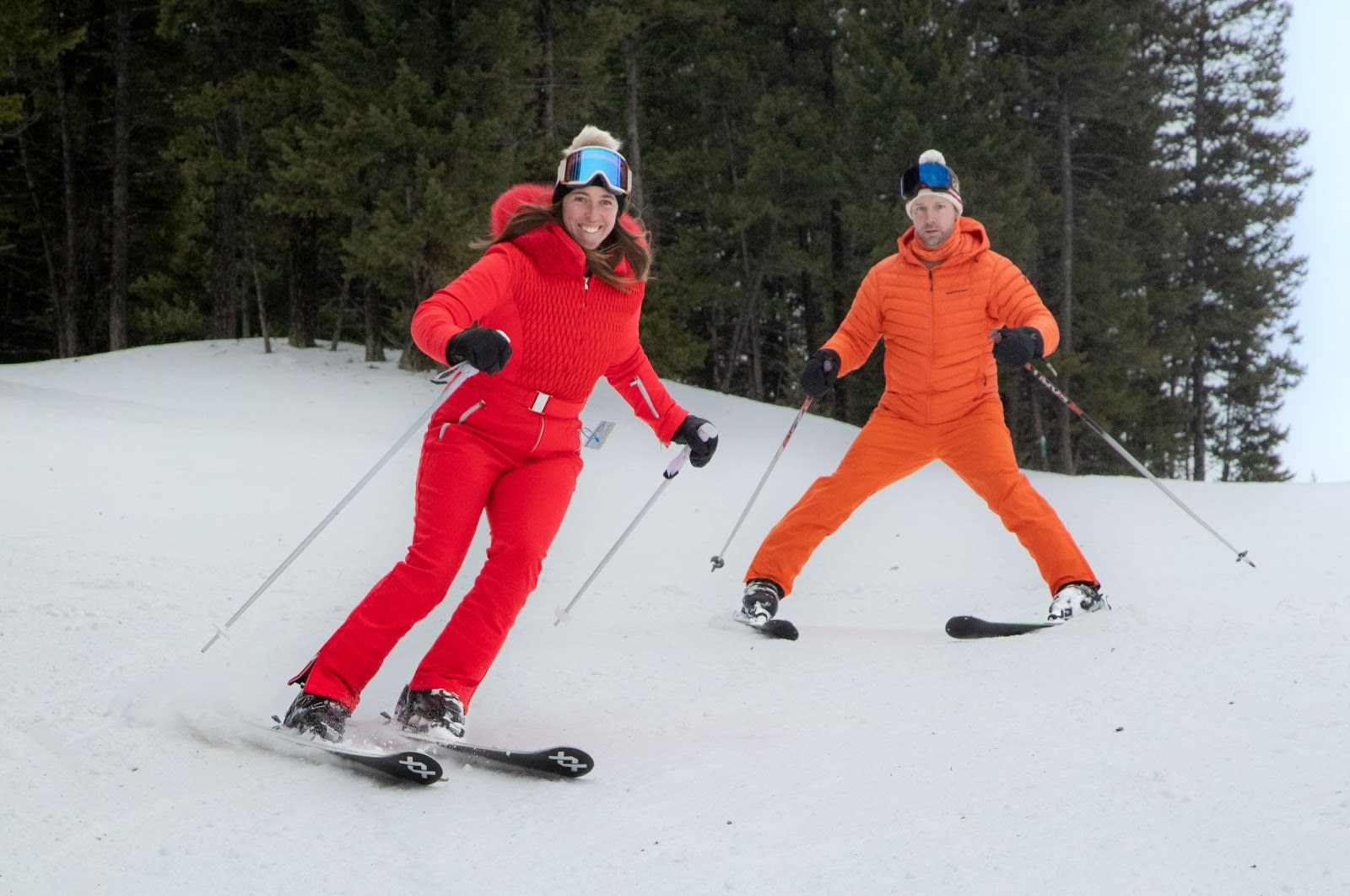 "Katie's cheeky and mischievous style of comedy perfectly complements Kamloops' Boldly Unscripted brand, which invites spontaneity, discovery and fun," says Monica Dickinson, CEO of Tourism Kamloops. "Neither of us take ourselves too seriously, making our partnership easy and natural like beer and wings," she adds.
Each episode centres on a different season in Kamloops, widening viewers' awareness of the city's experiences beyond summer, and why they should stay for more than one night.
But these stories aren't the perfectly curated, emotional montages produced by most destination marketing organizations. 
"I wanted to cut through the saturated market of tourism marketing, and subvert it a bit with humour," says Katie Burrell herself. 
"It's out-of-the-box thinking like Katie's that will help Kamloops stand apart from cookie-cutter competitors, and help our city's tourism industry recover from the devastating financial losses brought by COVID-19," says Dickinson.
Our favourite responses to the series trailer at release:
Sudden urge to go to Kamloops @tonjekvivik
LMAOOOOOOOOO!!!!! Booking a trip to Kamloops asap. @meghan.jeffery
Well done on this one. Gotta go, heading to Kamloops! @jessharcombe
So funny!! Your content always cracks me up. What a clever partnership. @jennlaidlaw
Katie will release one episode every Monday beginning October 3, 2022, on both her Instagram account, and Tourism Kamloops' Youtube account. Join the conversation every week to hear about Katie's adventures in Kamloops.
About Tourism Kamloops
Tourism Kamloops leads strategic destination marketing, partners, and collaborates with stakeholders, and supports development to promote Kamloops as a distinct and desirable tourism destination. Their goal is to increase tourism revenues through the delivery of innovative, results-based marketing strategies.
About Katie Burrell
Katie is a comedian, actor, director, screenwriter, influencer, and "professional leisure athlete." Katie's unique brand of comedy cuts through the glossy gilded world of mountain life culture and ultimately allows us all to laugh at ourselves.
-30-
Media Contact
Monica Dickinson, CEO
Tourism Kamloops
250.819.0151 | monica@tourismkamloops.com