The program seeks proposals from businesses and organizations to develop annual destination events in Kamloops between November and April. 
FOR IMMEDIATE RELEASE
August 29, 2023, Kamloops, British Columbia – Tourism Kamloops is excited to announce the launch of the Destination Events Support Fund, a new program aimed at elevating Kamloops as an alluring year-round destination.  The program focuses on enhancing winter and early spring visitation in November, December, January, February, March, and April.
This new initiative aims to generate incremental visitation and overnight stays, maximizing the city's tourism potential throughout the year. By creating engaging annual events during traditionally quieter months, Tourism Kamloops intends to attract visitors, both near and far, and offer new experiences in the city. Additionally, new events help to stimulate advocacy for Kamloops in key target markets through social media and word-of-mouth.
"Kamloops has so much to offer year-round, and the Destination Events Support Fund enables us to build a greater desire for visitors in our typically quieter seasons," said Monica Dickinson, CEO of Tourism Kamloops. "Our vision for this program supports businesses and organizations in creating new and exciting experiences for visitors to explore our city, while also elevating resident lifestyle and enhancing a sense of pride amongst Kamloopsians."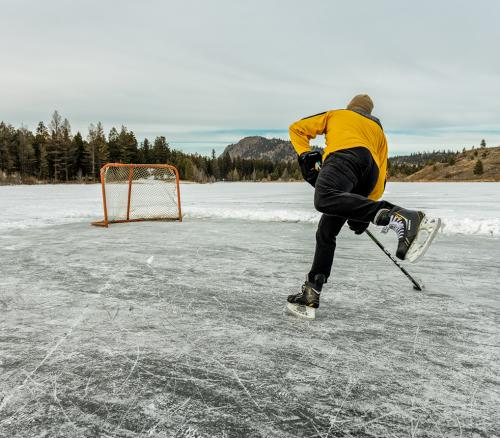 A key aspect of this initiative is the involvement of local businesses and organizations, while also enticing non-local event producers to consider Kamloops as an option for event production and activation. Event proposals should be innovative, engaging, and aligned with the interests of our target audience.
Criteria has been developed to ensure new, large-scale events are the focus. This includes multi-day activations, targeted daily overnight stays, and confirmed co-operative funding. Funding support of up to a maximum of 50% of eligible project expenses or $25,000, whichever is greater, may be requested by applicants. The decision to fund all or part of an applicant's request will depend on its fit with the Destination Events Support Fund program priorities and evaluation criteria, as well as the overall demand for funds in the program.
Tourism Kamloops welcomes all interested parties to submit their proposals. For more information and to submit your proposals, please visit:
https://www.tourismkamloops.com/destination-event-support-fund-rfp/.
The submission deadline is September 30, 2023, for events taking place between November 2023 and April 2024.
-30-
About Tourism Kamloops
Tourism Kamloops leads strategic destination marketing, partners, and collaborates with stakeholders, and supports development to promote Kamloops as a distinct and desirable tourism destination. Their goal is to increase tourism revenues through the delivery of innovative, results-based marketing and development strategies.
To learn more about Tourism Kamloops, visit www.tourismkamloops.com.
Media Contact:
James Falls, Tourism Kamloops Media Liaison 
CIPR Communications
P: 403-473-7705
E: james@ciprcommunications.com