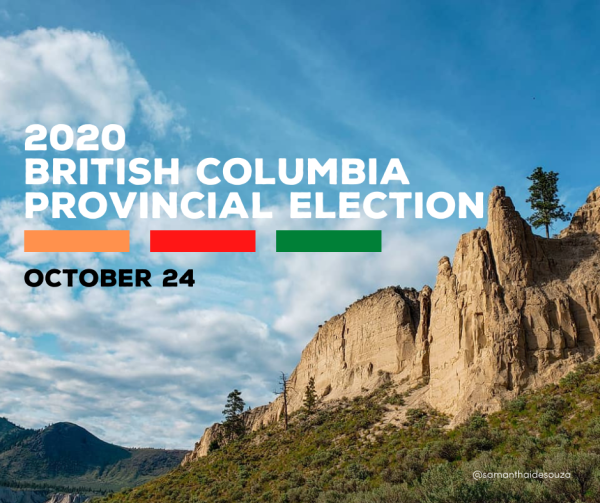 Source: Walt Judas, TIABC
So, in practical terms, what does that mean vis-a-vis promises by each of the parties? What are the initiatives the NDP, Liberals and Greens are proposing for tourism and hospitality businesses and workers that deserve our attention and ultimately vote? The following is a Top 10 list (in no particular order) of party promises for your review as we inch closer to election day (Oct 24th). Tourism Kamloops is non-partisan and the information on the platforms below is factual and for your information and evaluation.
BC New Democratic Party
$100+ million to support the tourism sector through an investment of $19 million to support tourism dependent communities, $14 million for targeted tourism development partnership initiatives, $20 million for tourism infrastructure, and $5 million to Destination BC for additional marketing campaigns
As part of the Economic Recovery Plan, continue with the Tourism Task Force and act on the ideas coming out of their work
Permanently allow restaurants and pubs to purchase beer, wine, and spirits at wholesale cost instead of liquor store retail prices
Permanently allow liquor delivery with takeout, allow expansion of patio areas, and cap take out delivery fees at 15%
A 15% refundable tax credit based on eligible new payroll
Deliver $300 million in recovery grants to support small and medium-sized businesses who've been hardest hit by COVID-19
Implement a temporary 100% PST rebate on select machinery and equipment 
Expand provincial parks by creating new campgrounds, trails, and protected areas while increasing funding to improve infrastructure and protect park ecosystems
A one-time $1,000 direct deposit to families whose household income is under $125,000 annually – with a sliding scale up to $175,000
A one-time $500 direct deposit to single people earning less than $62,000 annually – with a sliding scale up to $87,000
BC Liberal Party
Deliver emergency financing for BC businesses hardest hit by the pandemic through a loan guarantee program for BC's more than 19,000 tourism and hospitality businesses
Work with the tourism industry and municipal partners to support the development and growth of regional tourism hubs across BC
Support hospitality businesses by permanently allowing liquor delivery with takeout, wholesale pricing from any liquor store, and streamlined approval of patio and outdoor dining
Review ferry schedules with a goal of hourly service on high-frequency routes
Eliminate the Small Business Income Tax entirely
Take action to address sky-high property tax assessments on small business by implementing split assessments
Implement a short-term commercial-rent relief plan that flows relief directly to tenants and supports small businesses unable to access current relief programs.
Assist small businesses in adopting COVID-19 protections by providing support for personal protective equipment from WorkSafeBC surpluses
Double the number of provincial park campsites in areas with growing demand
Eliminate the 7% PST for one year, and then set it at 3% the following year
BC Green Party
Retool the grant relief program and immediately work with the tourism and hospitality industry to establish criteria that make sense
Accelerate the timeline to ensure grant money can start to flow immediately
Work with not-for-profit tourism businesses, cultural facilities and attractions to develop a separate granting program that will ensure these signature businesses can survive COVID-19
Work with the federal government to establish a repayable loan program for the hospitality sector and for tourism operators that exceed the criteria for the small tourism operator grant program
Make the expanded patio program permanent, working with local governments and stakeholders to ensure that patio expansions are maintained in a safe and sustainable way
Allocate $300 million to create a 6-month rent subsidy program for small businesses
Cover 25% of the rental costs for qualifying businesses, using the following criteria: a) small business limited to $50,000 in monthly rent costs; b) simple, accessible criteria developed to support access to program 
Enhance funding for B.C. Parks and the Conservation Officer Service to a level that will improve infrastructure and ensure that our natural ecosystems are not being degraded
Create more campgrounds to meet demand, ensuring that the creation of more sites is commensurate with expanding overall park land and does not cut into existing protected areas
Set sectoral targets to ensure industry is contributing their fair share to emissions reductions
There are many other promises by each party to be sure, but I'll leave it to you to do further research to inform your decision on who deserves to govern our province through the pandemic period and for the next four years.
Professor Margaret Heffernan once said, "For good ideas and true innovation, you need human interaction, conflict, argument, debate."
In many respects, that's what elections are all about and why real debates are vital. At the same time, I look forward to later in the month when the campaign is behind us and the water cooler talk revolves around what steps our new provincial government should take to turn promises into actions, particularly for the reeling tourism and hospitality industry.