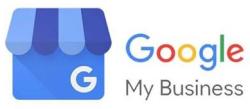 If you haven't done so already, Google your business now. Most businesses should have a Google listing. The listing should provide important information regarding the business including a link to the business' website, directions, contact information (including address, hours of operation, and phone number), and reviews. However, the most important thing to note, is that the listing always appears as the top result when searching for that business. Luckily, you can control what appears in your listing by claiming it and managing it through Google My Business. 
What is Google My Business?
From Google: "Google My Business is a free and easy-to-use tool for businesses and organizations to manage their online presence across Google, including Search and Maps. If you verify and edit your business information, you can both help customers find your business and tell them your story." 
Why You Need a Google My Business Listing:
As the #1 search engine in Canada, visitors are likely going to use Google to search for accommodations, restaurants, activities, or experiences while trip planning or while they are visiting Kamloops. If your business is not listed, they may choose to ignore your business in favour for another that has information more readily available. Other reasons why you should claim your business:
The easiest and cheapest way to get your business on the front page of Google
Free, authentic, word of mouth marketing
Free tool for your customers to rate and review your business
Free, high-quality inbound link into your website (good for SEO)
Claiming a Google Business Listing
To start, you need to have a Google account. If you do not have one, create one.
Once you have a Google account, find and claim your Google business listing. If you see your business in the search results, click on it and confirm the details are correct before clicking continue. If you do not see a listing for your business, fill out the form and click continue.
Next, you'll be asked to confirm that you're authorized to manage the business. If you are, check the box and then click continue. If you aren't authorized to manage the business, find the person in your business who is, then continue signing up.
Now, you have claimed your listing; however, you won't be able to edit the business information that appears on Google until you've completed the verification process.

Verifying Your Business
Verification helps ensure the accuracy of your business information across Google. For most businesses, verification means requesting, receiving, and reading a verification postcard from Google. Here's how to get verified:
If you've continued to verification directly after signing up, you'll see Mail in the top left corner of the page, over the map where your business is pinned.
If your business information is correct, click Mail and enter the required information.
Wait for your postcard with the verification code to arrive (it could take up to a few weeks)
Complete verification process through Google My Business
Optimizing your Google My Business Listing
Once your listing is set up through Google My Business, it is important to optimize it to serve your visitors. Here are some best practices for optimizing your listing:
Upload nice, eye-catching photos that represent your business
Enter complete data for your listing (address, hours, website, description)
Respond to reviews good and bad
Keep your hours up to date (includes updating holiday hours)
Include relevant keywords
If you have any difficulties or questions on this process, Tourism Kamloops is always happy to help. You can reach Jordan at jordan@tourismkamloops.com.