Social media platforms have been a constant growing channel for friends and family to share information about an experience they've had. ​This type of marketing (Word of Mouth marketing) is a free way for individuals to share your story with potential new visitors; helping spread the word at a low cost.
By sharing their photos and videos, their experience at your establishment shows a more authentic and third-party credible story. How do you find user-generated content (UGC) and how do you use it?
"User-generated content, or UGC for short, is any content that has been created and published by unpaid contributors. Often, those contributors are fans who promote a brand instead of the brand promoting itself. UCG can be content of any type, including blogs, website pages, images, social media posts, and testimonials." -
Source
Instagram Location
Search your business in the location field on Instagram. Individuals will often tag locations in their post so their images and videos can be easily discovered.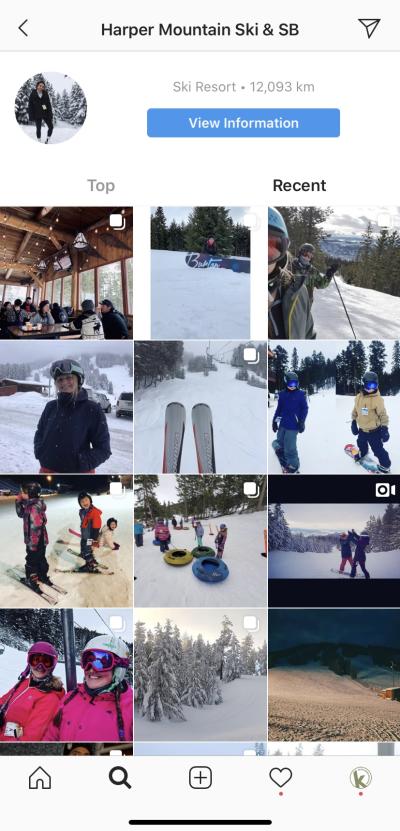 Hashtags
Search your branded hashtag in the search bar on Instagram. Don't have one? Chances are users have already used one about your business. Search #yourbusinessname, ex: #bcwildlifepark, to display all photos that have been tagged with the hashtag.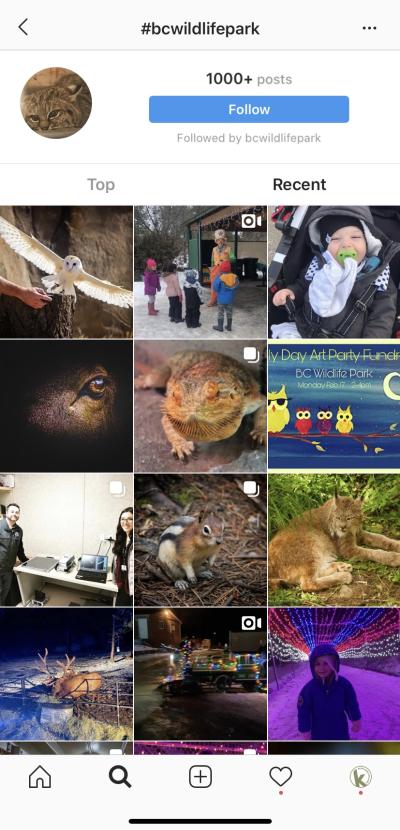 Tagged Photos
Check the tagged photos icon on your Instagram profile to see when users have tagged your username in their post. This does not include when you have been mentioned in a caption or comment. This gives you a plethora of content that pertains specifically to your business and experience.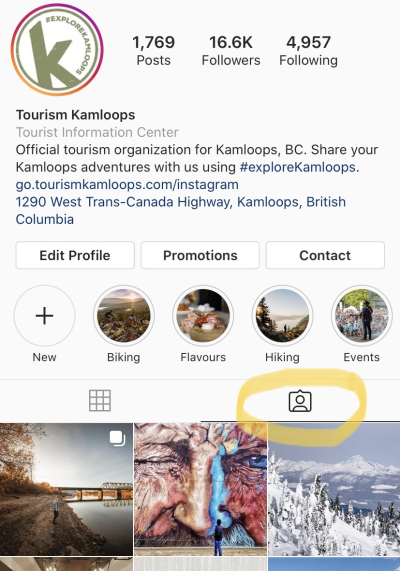 How to share?
It's ethical to ask permission to share users' posts. Leave a comment on their post or send them a DM and share how you are planning to use it.
"Great photo! We'd love to re-share this on our Instagram page. Let us know if this is do-able :)."
By asking permission, this will eliminate any confusion as to how you got their photo and how you intend to use it. Wait for them to follow up with a YES before sharing.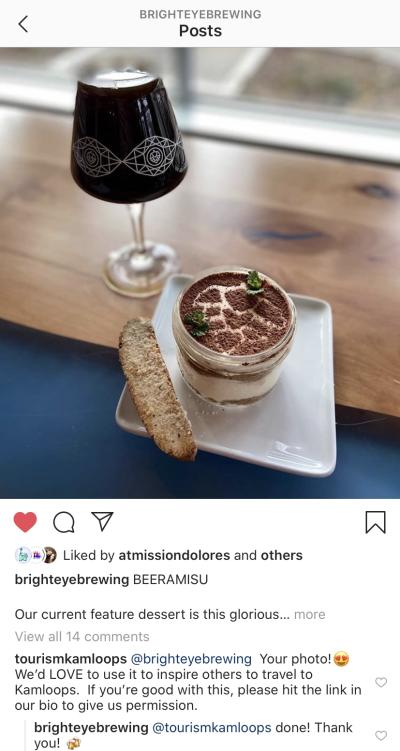 Provide Photo Credit
Always provide photo credit on the posts you share in the captions. If this is left out, it can be seen as you taking credit for their work. Examples of how to include it:
Photo Credit: @JohnSmith
PC: @JohnSmith
📷: @JohnSmith
Looking for further insights into user generated content and how to use it in your social media strategy? Send me an email at: michelle@tourismkamloops.com