Spring is a time for renewal, growth, and new beginnings—making it the perfect time to launch a campaign that energizes our audience and drives engagement. With the arrival of warmer weather and longer days, visitors are more receptive to positive messages and fresh ideas. Here's how we are planning to promote Kamloops during this season of rejuvenation.
Campaign Goals
On the heels of a successful winter campaign, the spring campaign continues to build name recognition for our destination by welcoming visitors to the 'Loops where they can enjoy seasonal activities from fishing and hiking to wine tours and golf like a local. As always, our focus is on driving:
overnight visitation,
extended stays,
repeat visitation, and
brand awareness.
Campaign Target & Timeline
The regional drive market from Greater Vancouver is the primary focus of our paid, owned, and earned media activities with a secondary, smaller emphasis on Calgary and Edmonton. In particular, we're looking to reach young, urban couples and outdoorsy retirees. Both segments have the means and freedom to travel during the school year when families can't make road trips.
We'll be leaning on media partners to help us raise brand awareness in late March through sponsored content before our wave of paid advertising on Facebook, Instagram, YouTube and display networks kicks off in April. In May, we'll rely on our owned channels (website, email, social channels) to reinforce our key messages for spring.
March 20-31, 2023: Sponsored content
April 1-30, 2023: Paid advertising
May 1-May 31, 2023: Tourismkamloops.com, email, and organic posts on social media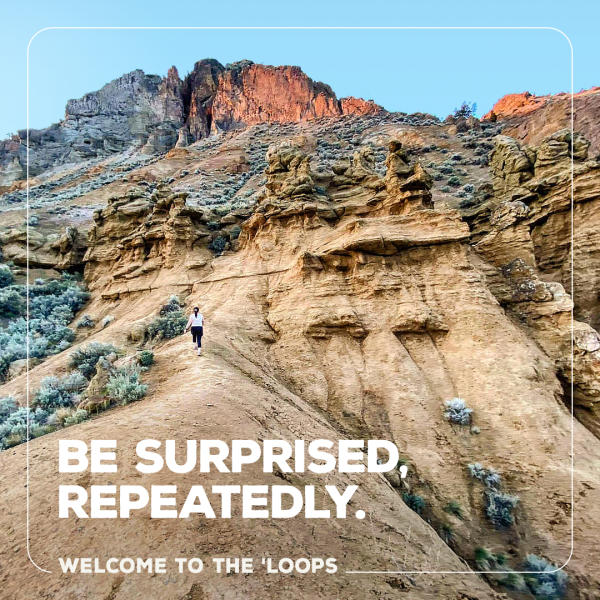 Campaign Tactics
All activities are designed to drive traffic to our campaign landing page.
Kamloops' Culinary Revolution: The Next Big Thing in B.C.'s Food Tourism published online on both Vancouver Magazine and BC Business.
10 under-the-radar international restaurants you need to experience in Kamloops, B.C posted on Vancouver Is Awesome and supported with social, email and display banners.
Local knowledge: Discover why Kamloops is sensational in spring, an insider's guide to hiking, biking and Indigenous experiences featured on Today in BC, Black Press Media's daily digest of top stories from their network, which will be amplified through a social post.
A 10-minute radio interview on Anthony Gismondi's BC Food and Wine Show (starts at 47:30) with Dan Mann, Golf Lifestylist, chatting about all things golf and wine in Kamloops.
Two print ads in the 2023 Alberta Sportfishing Regulations guide which is published annually and reaches men and women passionate about fishing.
Paid advertising on the most efficient channels with the best reach with our audiences: Facebook, Instagram, YouTube, and display banners.
A dedicated Cost-Per-Click (CPC) campaign on Bell Media's private network, featuring our ads across their online network of sites including: CTV, CTV News (Local and National), TSN, BNN Bloomberg, CTV Drama, CTV Life, Discovery, CTV Sci-Fi, E!, CP-24, The Beaverton, and CTV Comedy.
Monthly emails to Tourism Kamloops' email database and ongoing, organic posts on our social media accounts.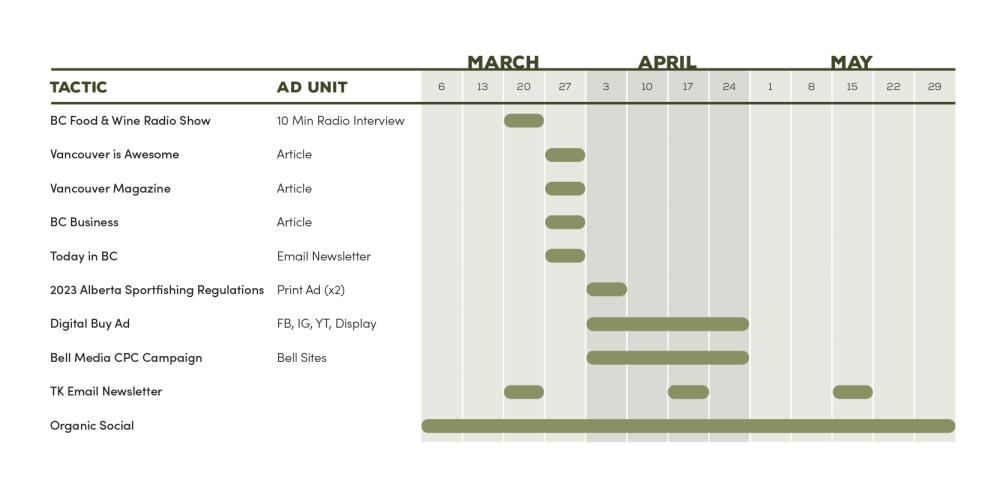 Join the Campaign
Here's a quick checklist on how to join the campaign:
Tag @tourismkamloops and #explorekamloops in your social posts.
Share our social posts (Facebook, Instagram, Twitter, YouTube) on your channels that are relevant to your business.
Share posts from our #ExploreKamloops blog.
Need access to Kamloops imagery? Sign up for our Media Hub Library to access images that you can utilize on your channels.