Fall has arrived onto the scene, and we're so excited to bring in a new campaign. 
As the crisp air rolls in and the leaves turn brilliant hues, our fall messaging is centered around 'Welcome to the 'Loops' encouraging both locals and visitors to embrace the beauty of the season in Kamloops.

Come see, play and explore Kamloops like the locals do.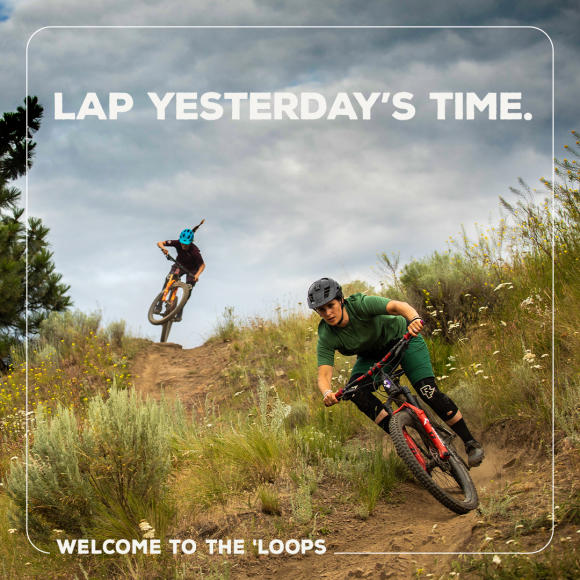 In the spirit of encouragement and inspiration, our Fall campaign kicked off in mid-September and will continue to light up the season until the end of October.
We're also thrilled to announce a Holiday campaign from November 1 through to December 22, designed to capture the magic of Kamloops during the most festive time of the year.
The Fall and Holiday campaigns will be split into two phases:
Phase 1:
Concept: Fall in the 'Loops
Timeframe: September 12 and October 31
Theme: Outdoor activities (hiking, biking, fishing)
Geo-targeting: Metro Vancouver, BC Interior 

Phase 2:
Concept: Cozy Season
Timeframe: November 1 - December 22
Theme: Arts & Culture, Dining and Holiday Events
Geo-targeting: BC Interior, Northern BC and Eastern BC up to Revelstoke
Digital First Strategy
Here at Tourism Kamloops, we've been all about going digital-first for our Fall campaign. We've put our focus on reaching you through platforms like Google, Meta, Bell Media, and even local news sites in Metro Vancouver through Black Press Media. Plus, we're cooking up some exciting sponsored content projects.
We've also got a jam-packed Fall content calendar ready to keep you in the loop about our daily seasonal activities on social media. We're in talks with some awesome local influencers who will be sharing the 'Loops Explorer Pass with you in the coming months. Stay tuned for more Fall fun!
In contrast to previous years when our main goal was to maximize impressions and website traffic, we've adopted a different approach. Now, we're concentrating on engaging audiences who are not only more likely to visit at least two pages on our website but are also inclined to click on external links leading to our partner sites. We firmly believe that prioritizing high-quality site traffic over sheer click volume will contribute to heightened awareness and increased visitation in Kamloops.
So far, our digital efforts have yielded impressive results, especially considering our investment in Bell Media was significantly lower compared to Google and Meta:

Meta and Google (Objective: Conversions):
Impressions: 6,557,305

Conversions: 1,886

2+ Page Views: 33%

Outbound Link Clicks: 66%

Conversion Rate: 8.61%

Performance Max stands out as our top-performing channel with an impressive 29% conversion rate, resulting in 931 conversions to date.
Bell Media (Objective: Clicks):
Impressions: 111,860

Clicks: 194

Click-Through Rate: 0.17%

This is quite remarkable, especially when you consider that the industry average typically falls in the range of 0.05% to 0.10%.
Our messaging for Biking, Hiking, and Fishing has been playful and spontaneous, designed to capture attention and foster an irresistible connection with our audiences and travelers. We're all about creating those thumb-stopping moments!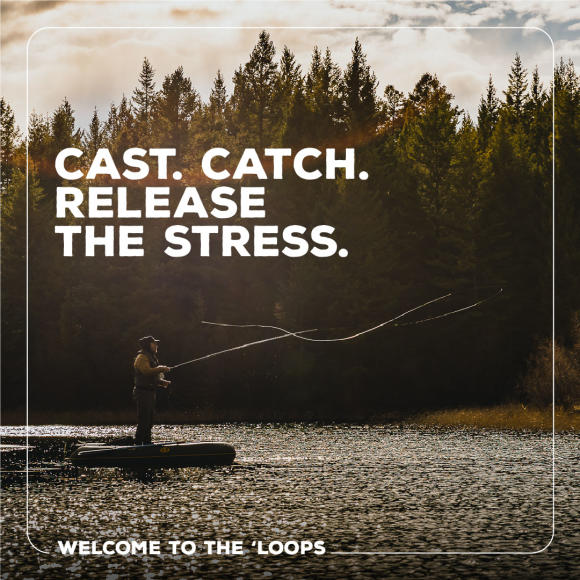 Looking Ahead To Winter
Our transition to the Holiday campaign is set for November 1. Our creative team is hard at work crafting content that will highlight the festive activities and experiences available in town during the Holiday season. It's important to note that our emphasis won't be on snow, as it's not a guaranteed feature until late December or early January. Instead, we'll be focusing on the wonderful Holiday offerings in Kamloops.
Hop On Board Our Campaign Ride
Here's a quick checklist on how to join the campaign:
1. Tag @tourismkamloops and #explorekamloops in your social posts.
2. Share our social posts (Facebook, Instagram, Twitter, YouTube) on your channels that are relevant to your business.
3. Share posts from our #ExploreKamloops blog.
4. Need access to Kamloops imagery? Sign up for our Media Hub Library to access images that you can utilize on your channels.
We are truly thrilled to witness the exciting journey that lies ahead as we continue to roll out these new initiatives in conjunction with our Fall and Holiday campaigns. The remarkable results we've achieved thus far have set the stage for an inspiring season filled with engagement, adventure, and connection. We can't wait to share the experiences, stories, and memories that will unfold in the coming weeks, and we invite you to join us on this incredible journey!