This week, the Tourism Kamloops team is attending Rendez-vous Canada in Québec City. Rendez-vous Canada is Canada's signature international tourism marketplace where the international travel trade connects with Canada's tourism industry partners.
This event is an exciting opportunity for our team to forge new contacts, strengthen our existing relationships, and find new ways to share the Kamloops experience with our target global audiences. From May 30th to June 2nd, 1,500+ attendees including 580+ sellers, representing 13 Canadian provinces and territories will connect with 400+ qualified buyers and media from Destination Canada's 9 key markets and beyond. While we're here, our team is meeting with nearly 80 tour operators from the United States, Germany, the United Kingdom, Australia, India, Japan, and China, among other countries.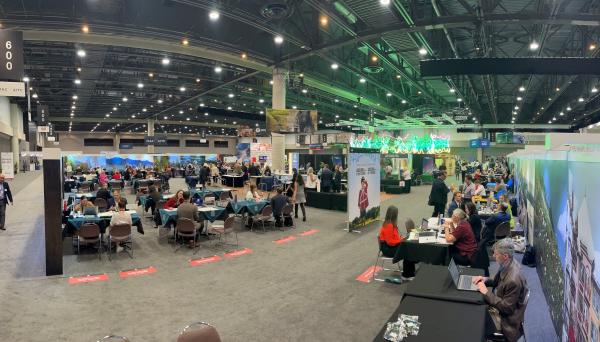 At Rendezvous Canada, we access global insights and market trends that help us position Kamloops and our experiences to best capitalize on the return of international visitors.
Tourism Kamloops has been attending Rendez-vous Canada since 2013 whereby meaningful networking and ongoing relationship building have led to new and enhanced itinerary development, increased international visitation, and incremental room nights.
Consistent engagement and information sharing with key global tour operators as well as with colleagues at Destination BC and Destination Canada is very important as Kamloops continues to tap into international markets. These relationships enable us to further our visibility and reach in key markets, sharing new products and experiences, and diverse accommodations.
The development of travel trade relationships, and being here in Québec City, goes far beyond bringing more visitors to our community - it elevates Kamloops as a must-visit destination. Heading into the conference, we knew the outlook for travel and tourism in our community was positive. Key international markets (such as the UK, Germany, and Asia) are reopening and regaining strong travel momentum. Our data for 2023 to date has shown encouraging increases in airport arrivals, visitor spending, and tourism sector employment. The numbers are clear – international travel is returning well.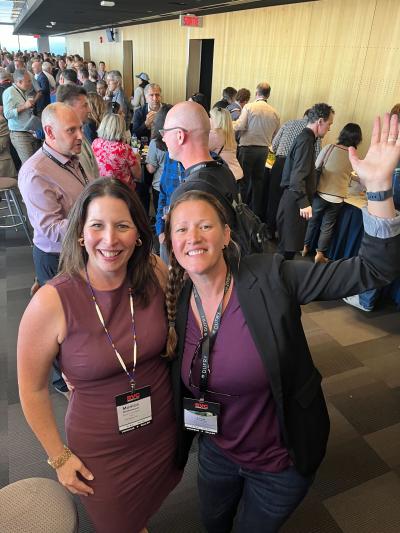 We know Kamloops as a destination is often part of a bigger itinerary - one that typically includes the Rocky Mountains and neighbouring cities like Calgary, Banff, Vancouver, and Whistler. Through meeting and working with international tour operators, one major goal we have is to encourage groups to stay an extra night and explore our city and surrounding areas.
We are encouraged to return with invaluable learnings on how to better support you, our partners, and your work to build international visits. Please connect with us to learn how you can tap into or expand your international markets.
Being at Rendez-vous Canada is important - especially in-person with our industry colleagues. International travel is returning well and many of our conversations are planning for 2025 and beyond. Kamloops has great opportunities to continue to develop as an interesting and valued destination for our target global markets.