For Immediate Release 
Monica Dickinson was appointed as a director for a two-year term on the Thompson Okanagan Tourism Association (TOTA) Board.
Kamloops, British Columbia, October 31, 2022 – Monica Dickinson, CEO of Tourism Kamloops, has been appointed as a director to the Thompson Okanagan Tourism Association (TOTA) Board. The announcement was made at TOTA's annual general meeting in Kelowna this October.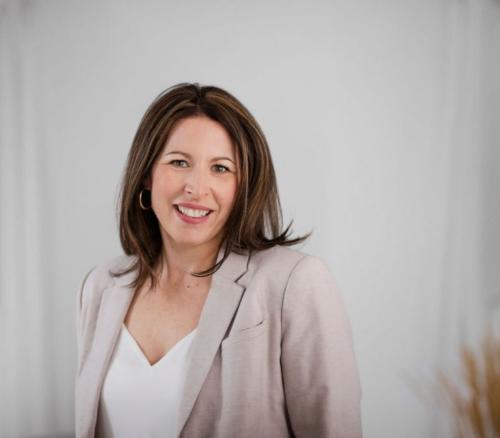 The TOTA board exists to ensure the Thompson Okanagan region remains a competitive tourist destination. The board sets TOTA's strategic direction and works as a policy board to ensure the association's sustainability.
"I am excited to represent Kamloops' tourism industry and stakeholders at the regional level," says Dickinson. "I am encouraged to engage with this diverse and talented group to collaboratively support our industry's recovery and work toward future industry growth and resilience. There is immense alignment between Tourism Kamloops' strategic plan and TOTA's focus on sustainability. I'm looking forward to working alongside my counterparts to support TOTA's strategic direction while continuing to work on the city level to elevate and enhance Tourism Kamloops initiatives."
TOTA board members are active, accomplished tourism industry professionals, and the elected members are representative of several Thompson Okanagan region key sectors and communities. Board members volunteer for two-year terms and work with TOTA and stakeholders to enhance tourism in the region.
Dickinson has extensive tourism experience in the Thompson Okanagan region. After spending time in hotel and resort management, she became a lead tourism ambassador for Kamloops while completing Thompson Rivers University's Tourism Management program. She then went on to work with Thompson Okanagan Tourism Association where she focussed on media relations, sales, and community tourism development.
In 2007, Dickinson joined Tourism Kamloops, where she has taken on several foundational roles including director, industry relations and communications. On March 15, 2022, following a competitive national search, she officially became the dynamic organization's CEO.
- 30 -
About Tourism Kamloops
Tourism Kamloops leads strategic destination marketing, partners, and collaborates with stakeholders, and supports development to promote Kamloops as a distinct and desirable tourism destination. Their goal is to increase tourism revenues through the delivery of innovative, results-based marketing strategies.
Learn more about Tourism Kamloops: https://www.tourismkamloops.com/
Media Contact:
Christina Pilarski, Tourism Kamloops Board of Directors Liaison
CIPR Communications
P: 403-836-8249
E: christina@ciprcommunications.com