The best way to describe a destination is not by reading online reviews or scrolling through feeds, but through experiencing it first-hand. In the tourism industry, familiarization (better known as "fam") tours bring groups of people – travel media, travel trade, meeting planners, and more – on board to experience Kamloops as a destination.
Here are two fam tours that the travel trade and industry relations teams hosted in October 2022.
Rocky Mountaineer Incentive Fam Tour
In early October, Jordyn Gronskei and Angie Polos hosted a group of guests who were travelling on the Rocky Mountaineer luxury rail tour. The Rocky Mountaineer train runs through Kamloops annually from April to October with trips from Vancouver to either Banff or Jasper – and vice versa.
The ten guests who were hosted work in travel trade including travel agents and sales managers for companies like Rocky Mountaineer, Air Canada, Premier Holidays, and more. For most sales agents, this was their first time to British Columbia.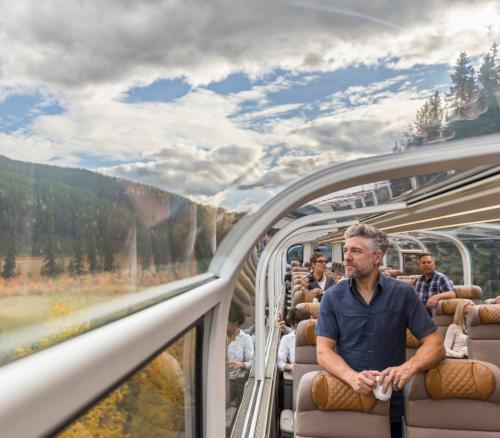 After the Banff-Kamloops train arrived on schedule at 6:45pm, the Tourism Kamloops travel trade team took this group to Underbelly by the Pig. Although dinner was hosted at one location, our team highlighted all group-friendly dining options within walking distance of hotels that partner with Rocky Mountaineer. Although the rail stopover is short and sweet – the group's departure back to train station was set for 7:00am – the tour was a personable and effective moment to recommend Kamloops for future trips to Canada.
Celebrate the Salmon Run Fam Tour
In mid-October, a unique and collaborative fam tour was hosted in partnership between Destination BC, Thompson-Okanagan Tourism Association, Tourism Kamloops, Tourism Wells Gray, Tourism Vancouver, and to showcase fall itineraries across the province.
This trip highlighted the region's array of wildlife, picturesque surroundings, diverse First Nations communities, and culinary scene.
Five writers were invited to attend this fam tour. The Kamloops segment of the itinerary was hosted by Amy Ulrich and Anam Rahman, our visitor experience leads. Itinerary activities including tours at Tsútswecw Provincial Park, Balancing Rock and BC Wildlife Park, meals at The Art We Are, Underbelly by the Pig, Amsterdam Restaurant and more.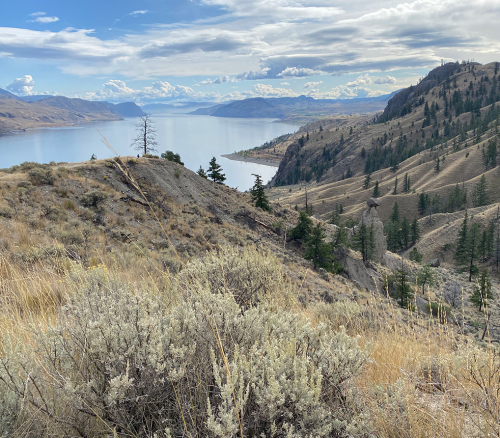 Although travel trade and travel media tours have different individuals and organizations, both have a common goal to showcase a destination as it truly is. In our case, that's bold, friendly, and pleasantly unexpected.