Tourism Week 2021 An Opportunity to Celebrate Kamloops Tourism Industry & Prepare for Visitors To 'Burst Their Bubbles' This Summer
For Immediate Release 
May 28, 2021, Kamloops, British Columbia – As Tourism Week 2021 closes, Tourism Kamloops is reiterating the importance of tourism operators and tourism related businesses to the cultural fabric and economic growth of the city. With the recently announced BC Restart Plan, Tourism Kamloops is preparing for visitors to "Burst their Bubbles" this summer, as a move towards pre-pandemic numbers.
COVID-19 has proven to be devastating across the tourism industry, but operators and tourism related businesses in Kamloops have proven their ability to adapt, implementing innovative new techniques and approaches. Not only have operators adapted, but the city has rallied behind small businesses, supported local, and demonstrated the value of tourism to residents of the region.

"Tourism Week is a celebration of our incredible industry and city. Amid unprecedented challenges, together we have emerged with a fighting spirit, and now it is time to prepare for a return to normalcy this summer," said Tourism Kamloops CEO, Beverley DeSantis. Adding that while "COVID-19 has permanently altered the landscape of tourism, in Kamloops, our operators have proven their steadfast resilience and innovative attitude in the face of countless, seemingly insurmountable challenges, and that deserves a celebration."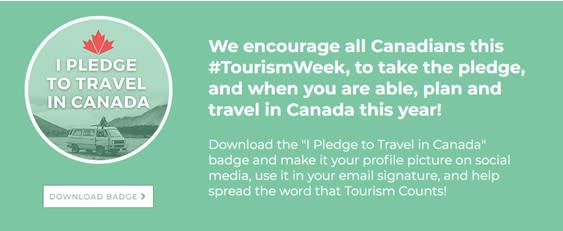 Throughout the pandemic, research performed by Tourism Kamloops has continually demonstrated the value that residents place on tourism. In the most recent polling completed by Tourism Kamloops, over 92% of respondents indicated they felt that it was important or very important to support local businesses.

"It has been incredible to see the community rally around the industry throughout the pandemic. Kamloops residents have supported our breweries, wineries, attractions, restaurants, and accommodations; in doing so they have indirectly supported countless other businesses throughout the supply chain. We applaud every resident that intently and purposefully sought out ways to support local business," added DeSantis.  

With the latest announcement from health officials, Tourism Kamloops is excited to welcome back visitors from within the Interior and Northern Health Regions. Adding that for the time being, non-essential travel for visitors outside our health region should be avoided until further notice. Visitors should be aware that some businesses have modified operating hours, and many continue to serve a limited number of people to adhere to physical distancing measures. If you are sick, please stay home.
Learn more about Tourism Kamloops: https://www.tourismkamloops.com/blog/post/know-before-you-go/

-30-

Media Contact:
Beverley DeSantis, CEO
Tourism Kamloops
Cell: 250.517.9094 | Email: bev@tourismkamloops.com