With the help of Here Be Monsters, an agency of brand specialists, we have a fun-new creative platform launching this winter. The seasonal campaign will feature ads focused on building name recognition and helping drive travel consideration during this pivotal, off-peak season.
We want each visitor to experience The 'Loops like a local and embrace all kinds of loops—from ski runs to seconds at dinner—because if you like something, you want more of it.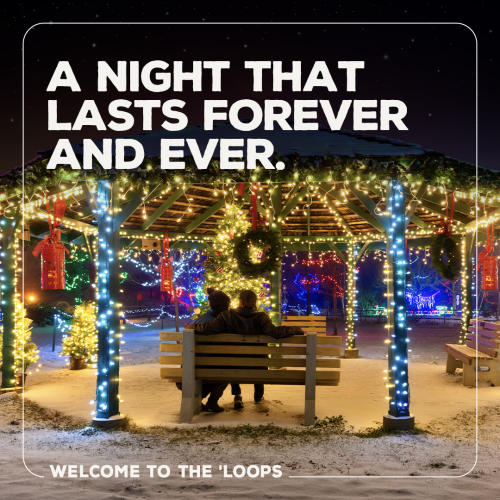 Campaign Goals
As outlined in our annual marketing plan, we're obsessed with how to:
Drive brand awareness through storytelling & humour
Inspire trip planning during off-peak seasons
Increase overnight visitation
Campaign Target & Timeline
We have crafted an integrated paid campaign that runs in two phases over winter, targeting travellers from Calgary, Edmonton, and Greater Vancouver.
Phase 1: Nov. 28-Dec. 16, 2022

We'll be promoting seasonal events and attractions, particularly to families who can visit Kamloops over Christmas Break

Phase 2: Jan. 16-Feb. 25, 2023

In the New Year, our focus shifts to couples who have the mobility to travel whenever they choose.
Campaign Tactics
We're covering as many channels as possible to communicate our message, including:
a dedicated landing page tourismkamloops.com/winter
social advertising on Facebook, Instagram, and YouTube
programmatic Video and Display advertising
sponsored content on Daily Hive, West Coast Traveller, and community newspapers owned by Black Press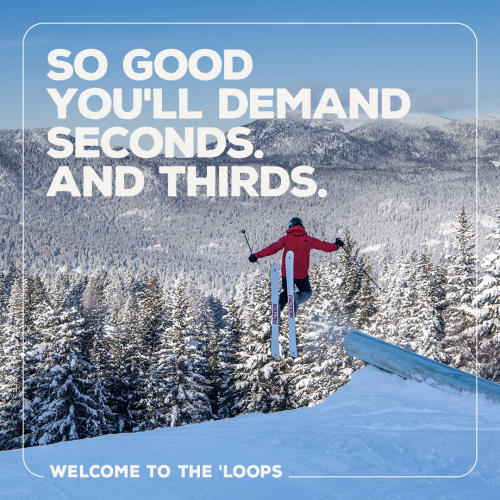 Join the Momentum
Here's a quick checklist on how to join the Kamloops momentum:
Tag @tourismkamloops and #explorekamloops in your social posts.
Share our social posts (Facebook, Instagram, Twitter, YouTube) on your channels that are relevant to your business.
Share posts from our #ExploreKamloops blog.
Need access to Kamloops imagery? Sign up for our Media Hub Library to access images that you can utilize on your channels.