Never have we been in a position where being present, in this moment, is a complete necessity and a space where we can be of the greatest strength.  The team at Tourism Kamloops continues to work on your behalf to share information, prepare for next steps, lend a supportive ear, and advocate for the future of our resilient tourism industry.
As of today, Tourism Kamloops has closed our office and our team has resumed work at home.  On March 17th, we closed the Kamloops Visitor Centre and transitioned all visitor servicing and inquiries via phone and online platforms including Facebook, Twitter and LinkedIn and email.
News of our partners closing, shifting hours and laying off employees is a reality.  Today, our team will begin connecting with each of you to see where we can offer support.  This will happen on a weekly basis.  As information changes moment to moment, we may not have all the answers; however, we are working diligently to collect relevant information from all our sources to help to the best of our abilities.   
The Tourism Kamloops Board of Directors is meeting tomorrow morning to discuss plans in the short term and begin to prepare for recovery when it is time.
Kamloops continues to show its strength.  Our partners at the Kamloops Chamber, Venture Kamloops, Community Futures – Thompson Country, the City, North Shore BIA, Kamloops Central BIA and Kamloops Airport have united to ensure all of our businesses have the support and information needed to weather this critical time.  Please follow #YKAStrong on Instagram, Twitter and LinkedIn to access information and resources.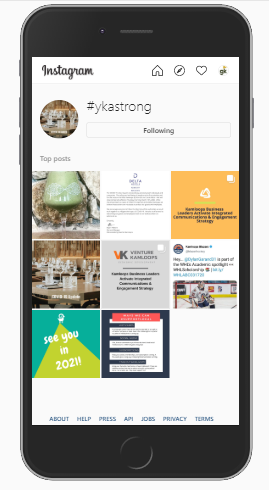 Additionally, we'd like to direct you to these areas for information updates:
Tourism Kamloops Industry Blog
Tourism Kamloops BOLD Dashboard
Destination BC Coronavirus Update
We know these are difficult times for you, your business, employees and family and there is no doubt the next few weeks and months will be challenging.  You are not alone, together we can get through this. 
At any time, you are welcome to connect with our leadership team – we are happy to hear from you:
Beverley DeSantis, CEO
bev@tourismkamloops.com | 250.517.9094
Monica Dickinson, Director of Industry Relations & Communications
monica@tourismkamloops.com | 250.819.0151
Lisa Strachan, Director of Destination Development & Travel Trade
lisa@tourismkamloops.com | 250.320.0309
Amy Thompson, Director of Brand & Marketing
amy@tourismkamloops.com | 250.320.9705